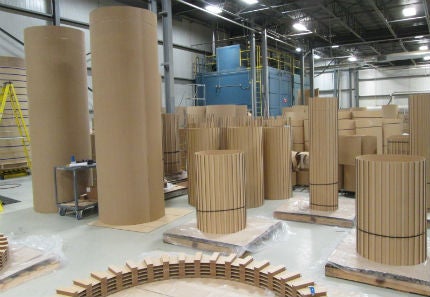 Canduct Industries produces and stocks an entire line of insulation components for the liquid-filled power and distribution transformer market.
Whether your need is pre-assembled winding kits for large power transformers or duct strip for distribution transformers, or anything in between, Canduct is able to meet all of your needs, large or small.
Canduct is conveniently located in a state-of-the-art 104,000ft² facility in Ontario, Canada, which is a short distance from the US borders at Buffalo or Detroit.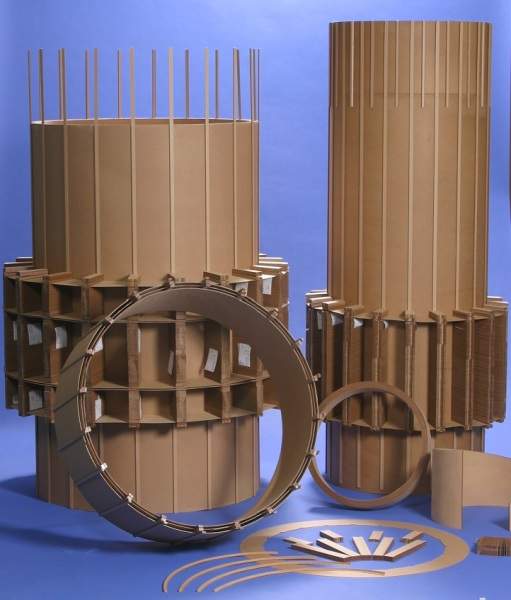 Pre-assembled winding kits are all made to customer specifications. All kits are dried to 0.5% moisture content and oil stabilized.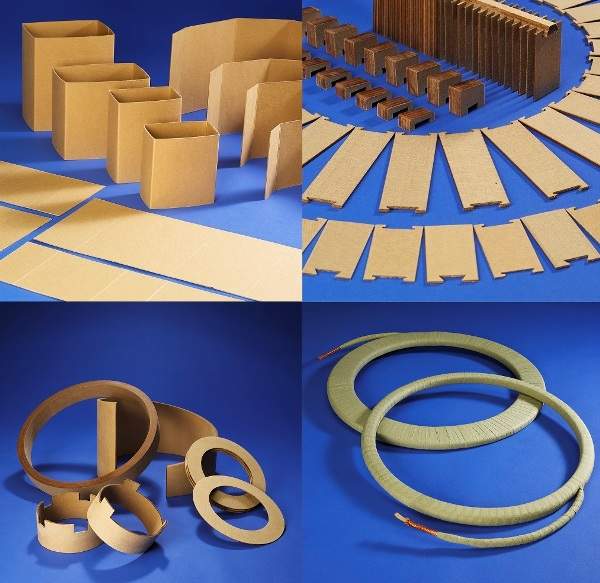 All fabricated insulation components are made to meet customers' unique specifications with the tightest tolerances in the industry.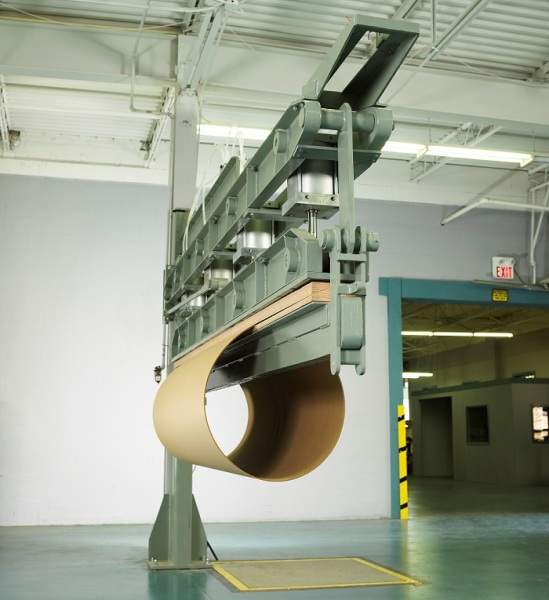 Cylinders can be supplied glued or unglued. All cylinders are oil-stabilized and oven-dried before shipping.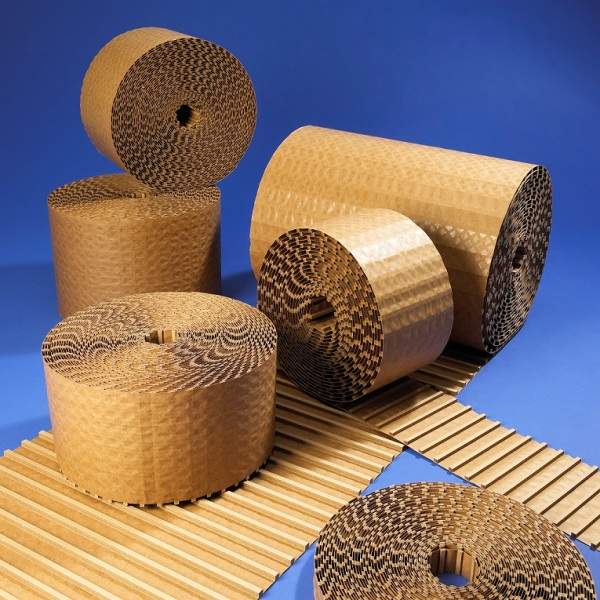 Duct strip is available in more than 24 different sizes with master rolls ranging from 52in to 60ft wide. Custom slitting is also available. Duct strip can either be produced on plain or epoxy paper ranging from .005ft to .010ft thickness.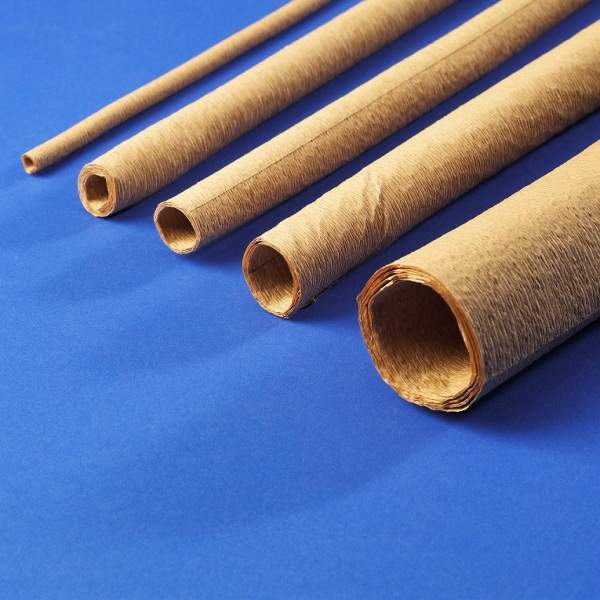 Politube® sizes range from 1/16in to 5in OD giving the ability to supply all of Canduct's customer needs.
Pre-assembled winding kits
Pre-assembled winding kits have become very popular with liquid-filled power transformer manufacturers. Canduct offers complete kits that are ready for assembly, which provide the following advantages:
Reduction of production costs and increase of production capacity by minimizing processing times.
Reduction of freight costs by consolidating products and delivery dates
Cost saving in purchasing because only one item is ordered for each transformer
Reduction of warehousing costs for insulation material
All pre-assembled winding kits are fully constructed, shrink-wrapped and ready for shipment.
Fabricated insulation components
Canduct produces an entire line of fabricated insulation components for the power and distribution liquid-filled transformer market. All of the company's insulation components are produced from the purest pressboard or laminated wood materials.
Canduct has a proven record of superior ply-bond adhesion that ensures the integrity and durability of their product offering. Components the company offer include:
Cylinders
Step blocks
Cleat and leads
Spacers
Sticks and strips
Cooling assembly
Pressure plates
Static rings
Washers
Winding tubes
Molded parts
Tempered hardboard
Duct strip paper
Duct strip is the core product on which Canduct was founded. It was the company's sole product when it was founded more than 30 years ago.
Today, two of the most sophisticated machines in the industry produce up to 6,000ft² of product each hour. The uniquely engineered automation process allows Canduct to produce any size and configuration you require, all within the strictest tolerance standards. This makes Canduct duct strip a recognized and accepted material around the world.
Duct strip is a commodity that distribution transformer manufacturers rely on every day. It must be beyond reproach and their supplier has to be reliable and responsive. The integrity of the product and their business depends on it, making Canduct duct strip a world-class, renowned product.
Crepe paper tubing
Canduct produces an entire line of crepe paper tubing. The Politube® brand is recognized in the transformer industry as top-quality insulation for leads in liquid-filled transformers.
Canduct Politube crepe tubing is produced from the finest crepe material the industry has to offer. Made from multiple layers of crepe kraft paper, and with high purity and high-oil absorption as well as good electrical dielectric strength, Politube tubing is an industry leader.