Vesuvius is a world-class supplier to the hydrocarbon processing and power generation markets. Our superior abrasion and erosion-resistant castables, plastic refractories, brick and gun mixes are used extensively in all process units in these industries. We also possess a full service engineering and research and development department to stay on the cutting edge of technology and offer state-of-the-art refractory products.
Power generation supplier
Vesuvius supplies the power generation industry throughout the world. Our clients range from the largest utility electric producers, to small non-utility co-generation units. This includes products and services for all types of boilers, including utility boilers, circulating fluidised bed boilers and cyclon-fired boilers.
Vesuvius offers a complete line of high-performance refractory products that are designed to increase lining life and maximise operating efficiency. Vesuvius has products designed to withstand the corrosion, erosion and thermal conditions experienced in the power generation environment. Proper refractory selection and installation can substantially reduce material and labour costs while enhancing overall unit efficiency.
Advantages: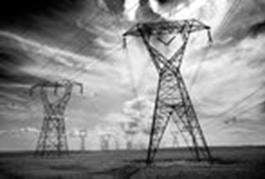 Our clients range from the largest utility electric producers, to small non-utility co-generation units.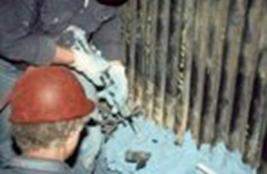 Vesuvius offers products designed to withstand corrosion, erosion and thermal conditions.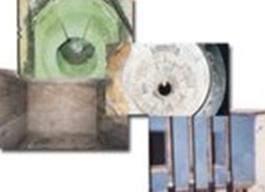 Vesuvius has invested considerably to establish a range of products which meet international specifications.
Flexibility of installation techniques: plastics for quick and easy installations, hydraulic-setting mixes that can be gunned, pumped, or shotcreted, and SiC kiln-fired shapes for scroll inlets are all available offering flexibility in the type of installation required
Chemical slag resistant: SiC, high alumina, and chrome alumina are all available to meet any type of chemical attack. Refractories are selected on the basis of which slag they are most resistant to
Abrasion resistance: optimum particle size distribution, chemical composition and advanced bonding systems combine to reduce wear caused by particle impact
Thermal conductivity: high-thermal conductivity materials like SiC ensure excellent resistance to corrosive slags in tough, high-temperature environments. Lower thermal conductivity products such as high alumina will allow the slag layer to run
Vesuvius offers services of experienced refractory sales and service personnel to assist in the analysis of power generation refractory requirements and to ensure that the refractory materials specified for your application are the finest available to meet your specialised needs.
Refractories for incineration
Vesuvius has extensive experience in the supply of refractories to all areas of incineration, including the disposal of domestic waste, industrial chemical (liquid and solid) waste, and other specific applications.
Our capabilities includes:
Design and engineering services
Extensive material supply including shaped and unshaped refractories
A comprehensive range of brick types, fired and chemically bonded, including chamotte, andalusite, bauxite and basic magnesia grades, additionally the more exotic, high-purity corundum, corundum-chrome, mullite and silicon carbide types
A comprehensive range of monolithic materials, including low-cement castables and gunmixes
Insulating bricks, monolithics and fibres
Installation and supervisory / inspection services
Refractory management contracts
Specialised services – high-speed, high-volume monolithic installations by shotcrete and dry-crete methods
Hydrocarbon processing
In recognition of the high standards set by the petroleum and chemical industries, Vesuvius has invested considerably in research and development to establish a range of products which meet international specifications. These products have been widely accepted and are proven in service.
The Vesuvius range of products includes:
Lightweight, conventional, low and ultra-low castables and gun mixes
Abrasion-resistant materials
Ceramic fibre products and insulation boards
Self-flow castables
Surshot shotcrete materials
Plastics
High alumina dense and insulating bricks
Project services
The company also provides the following services on Vesuvius equipment, or through an accredited third-party installer, depending on geographic location:
Design and engineering services
Installation and supervisory / inspection services
Refractory project management contracts
Contract documentation and control
Design documentation
Cost analysis, tracking and control
Site safety, risk assessment services and implementation
On-site quality control
Post contract records
Specialised equipment services
High-speed, high-volume monolithic installations by shotcreting
Full range of refractory mixing equipment
Specialist gunniting equipment