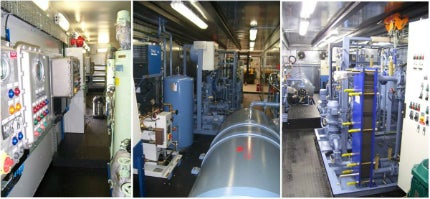 GenSys designs and manufactures containerised power generation system solutions for onshore and offshore applications in the power industry.
The products we provide are operation-orientated and customised to meet specific power generation requirements.
Our power stations are designed to operate in rural areas of developing countries and semi-developed countries where a minimum of operations and maintenance is required.
Multi-fuel solutions guarantee the highest flexibility on power ranges to generate energy.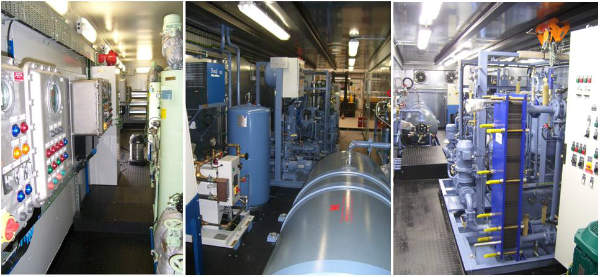 GenSys designs and manfactures a broad range of auxiliary containers.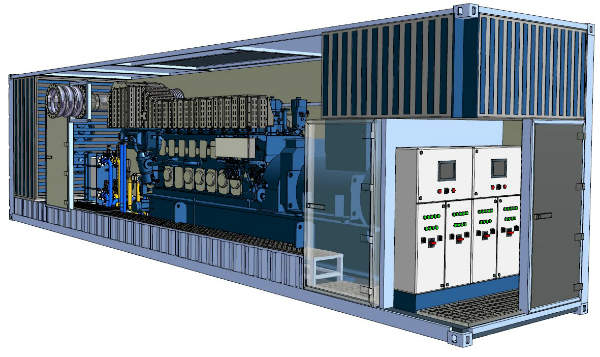 A crude oil genset container with 1MW engine.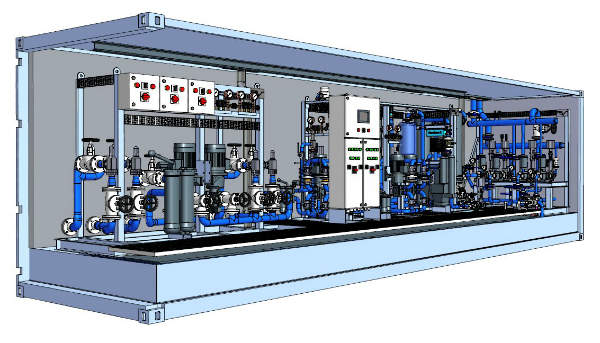 An auxiliary container designed by GenSys.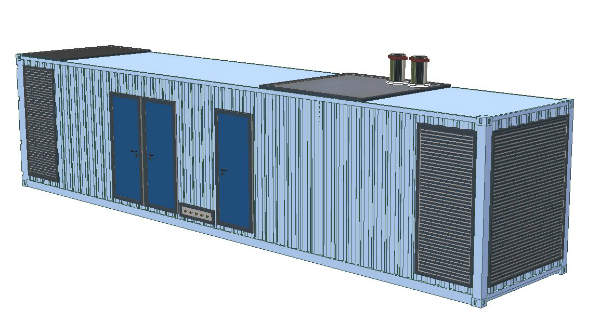 GenSys produces a number of diesel power genset containers.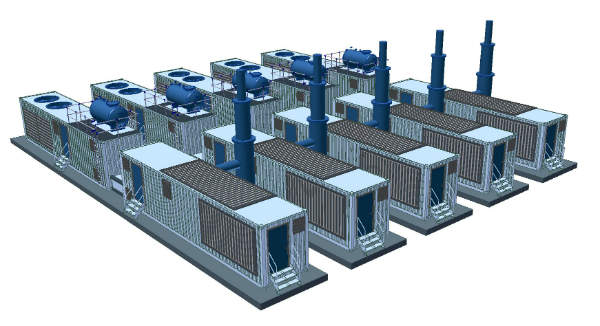 GenSys offers turnkey solutions with five containerised gensets.
GenSys is proficient with diesel, crude, bio and waste oils, as well as natural gases.
Container power generating solutions
Working in close collaboration with customers, we develop the optimum power station concepts to meet their specific requirements.
With GenSys container power generating solutions, energy can be delivered to practically any location, through both island solutions and those serving grids in areas where other power generation methods are unavailable.
Experience with auxiliary modules for generating energy
From our many years' experience, we have extensive knowledge of a wide range of engines from numerous established manufacturers globally that are suitable for our energy generating designs, and can also recommend suitable engines for client applications.
We have vast experience with auxiliary modules such as lube oil, engine preheating, radiators, water cooling, nitrogen elimination and fire-fighting systems.
Back-up systems for renewable energy sources
The company's 1MW-3MW solutions can be easily used as back-up systems for renewal energy sources such as wind and solar.
They can operate as power sources for drilling, pumping and compression applications in the mining and cement industry, as well as extensions for existing power plants and in many other application fields where energy is needed.
Power sources in rural locations of developing and semi-developed countries for areas such as farming, rice and palm oil plantations, where biogas can operate the engines in small power plants, this is where the company's expertise in multiple fuel sources becomes a real advantage.
Global power generation support and services
GenSys provides efficient and flexible solutions globally in its after-sales service, maintenance and support.
Headquartered in Germany, and with offices in hubs like Singapore and Turkey, the company offers optimum support to customers through experiences of operating in growing markets, including South East Asia and Asia Pacific, Eastern Europe and the Middle East.