Progress Group was established in 1956 as a family-run auto electrics business. Still privately owned with an impressive head office and showroom based in West Yorkshire, the company now boasts four depots situated throughout the UK including a well-equipped 40,000ft² workshop facility and fleet of modern service vehicles.
Specialising in the provision of temporary and permanent power, the divisions within Progress Group include generator sales, installations and special projects; generator hire; generator service; generator parts; uninterruptible power supplies; and temporary electrics.
Diesel and gas generator sale and installation
Progress Group is the UK's largest stockist of FG Wilson diesel and gas generating sets. The product range covers all sizes from 10kVA up to 2,500kVA with many sizes available from stock for immediate delivery.
Generators are available in either open configuration for plantroom installation or housed in their own sound reducing weatherproof canopies which reduce noise to below EC levels and are ideal for external locations.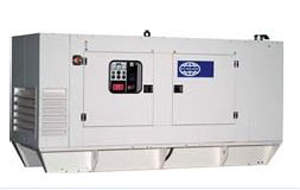 Progress Group supplies, installs and commissions diesel generating sets.</br></br></br></br></br></br></br></br></br></br></br></br></br></br>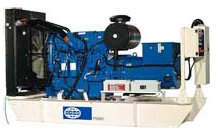 Diesel generators from 10kVA up to 2,200kVA can be ordered as standard or custom-designed.</br></br></br></br></br></br></br></br></br></br></br></br></br></br>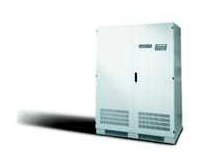 Progress Group is a major supplier of UPS equipment, providing uninterruptible power supplies from 1kVA to 1MVA. </br></br></br></br></br></br></br></br></br></br></br></br></br></br>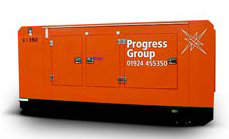 Progress Group's generator hire division boasts a fleet of diesel generating sets ranging from 14kVA-900kVA.
Progress Group can provide full detailed specifications, offer free site surveys and can provide all the ancillary equipment your installation will require.
The in-house 'solution' department can offer a more bespoke answer to your site's needs. Noise levels, fuel systems and control philosophy can all be tailored to give you the ideal solution to your power problems.
From start to finish Progress Group is able to offer a turnkey package that includes design, manufacture, installation and commissioning of a generator system that will suit your needs now and for the future.
Diesel generator hire
Progress Group's generator hire division boasts a fleet of diesel generating sets ranging from 14kVA-900kVA. Manufactured by FG Wilson, these Perkins-powered generators are suitable for running continuously or for standby applications in preparation for an emergency power failure.
Generating sets in our fleet are either housed in sound-attenuated enclosures or, for further noise reduction, in super sound-attenuated enclosures; both enclosures are designed to reduce sound levels to comply with EC noise directive 2000/14/EC.
A manned emergency callout service is available 24 hours a day, 356 days a year.
Temporary electrical supplies
Progress Group's team of fully skilled electrical and mechanical engineers is committed to finding solutions to the diverse problems encountered within the construction industry, including finding temporary electrical supplies.
We provide total project-management packages for temporary electrical supplies, with each package designed to meet statutory safety regulations, guaranteeing the least disruption to client productivity.
Diesel generator spare parts
Progress Group operates an in-house parts distribution centre, carrying stock for all major manufacturers of diesel generators, including Perkins, Dorman, Volvo, Caterpillar, Scania, MTU and Cummins. Many items are available 'off the shelf' while non-standard parts can be obtained and delivered within 24 hours. The parts department also offers tried and tested aftermarket products for many engines, including advanced filtration systems.
Close links with major manufacturers allied to a depth of experience means that the parts you require for your diesel generator are always available to you when you need them.
Servicing for diesel generators
Service contracts are a vital source of peace of mind. There are a variety of options to suit your needs that will get the best out of your equipment, from twice-yearly inspections to regular service inspections. The team of service engineers are available 24 hours a day, 365 days a year to carry out equipment inspections or emergency repairs.
Uninterruptible power supplies
Progress Group is a major supplier of uninterruptible power supplies equipment from 1kVA through to 1MVA that can be set up in a parallel configuration using one to eight uninterruptible power supply units as required. Whether you want to protect a single computer or an entire corporate or industrial application, Progress Group's uninterruptible power supplies are capable of supporting your business for a variety of times from minutes to hours.