United Servo Hydraulics is a leading and one of the largest repair facilities in the world for the power generation industries. Celebrating our 20th year in the business of servicing the power generation industry has set us apart and made our company one of the most recognizable names in the industry.
United Servo assists customers in any repairs and new sales required to keep systems functioning properly, and trains customer personnel to understand the component functions within their systems. With proper training and understanding, our customers should be able to initiate not only preventive maintenance programs, but also predictive maintenance programs.
Electro-hydraulic servo valves
United Servo Hydraulics specializes in the repair of servo valves. Our highly skilled technicians ensure a quality repair with optimal performance. Every valve is evaluated and tested. We have a fully automated servo valve test stand, which provides the most accurate and reliable test reports available. All servo valves are provided with a two-year warranty from the date of installation.
ANSI-specified electrical tests
United Servo Hydraulics offers electrical tests in accordance with ANSI specifications, including the following: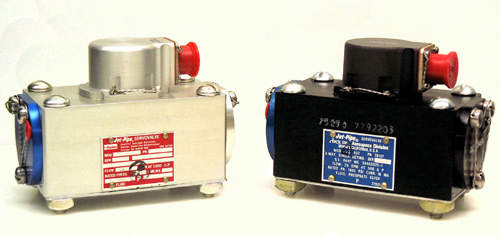 United Servo Hydraulics offers repairs in electro-hydraulic servo valves. <br /><br /><br /><br /><br /><br /><br /><br /><br /><br /><br /><br />

Assembly in a GE control valve.<br /><br /><br /><br /><br /><br /><br /><br /><br /><br /><br /><br />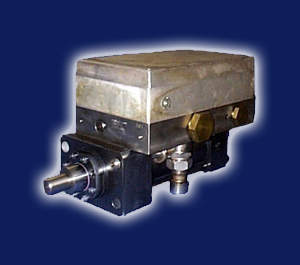 United Servo Hydraulics offers control valve assemblies in Westinghouse units.<br /><br /><br /><br /><br /><br /><br /><br /><br /><br /><br /><br />

United Servo Hydraulics has one of the largest repair facilities in the world.<br /><br /><br /><br /><br /><br /><br /><br /><br /><br /><br /><br />
Coil resistance testing
Coil inductance testing
Insulation resistance testing
Torque motor verification tests
United Servo Hydraulics provides torque motor verification tests, which include the following:
Nozzle/flapper integrity and pressure testing
Jet-tube nozzle integrity, flow and pressure
Torque motor magnetic field testing
Bias verification testing
United Servo Hydraulics offers null bias testing, flow bias testing and spring bias testing.
GE and Westinghouse actuator rebuilds
United Servo Hydraulics continues to be the sole sourcing leader for the rebuild of control valve assemblies in GE and Westinghouse units. We realize the challenges that are faced everyday in operating and maintaining these critical-path hydraulic components, and we are committed to your success. Our general rebuild procedures are as follows:
Disassemble unit
Initial clean (degrease and remove loose paint)
Remove, clean and check all manifold plugs and orifices
Inspect all parts for wear, pitting, corrosion or grooving
Disassemble spring canister and bearing
Replace any worn parts
Final cleaning: chemical and ultrasonic cleaning prior to assembly
Assemble cylinder, replacing all seal and piston rings using only fyrquel-compatible seals (viton and teflon), and verify proper tie rod torque
Test cylinder operation
Test servo valves individually (per OEM specifications)
Re-assemble units
Test unit only using fyrquel fluid at a minimum of 2,000psi, checking for internal leakage and piston ring leakage
Drain fluid as possible and cap fittings for shipment
Provide test report on each component
Non-intrusive flow measurement maintenance program
The technical capabilities of United Servo also includes an on-site maintenance program based on non-intrusive flow measurement. The program consists of three primary parts: flow testing, component isolation testing and EHC troubleshooting.
Periodic flow testing is intended to develop operating trends and aid in scheduling preventive maintenance. The test consists of periodically measuring the internal leakage of individual components in an operating hydraulic system. Variations in internal leakage over time may indicate normal wear, fluid contamination or damaged seals.
Component isolation testing isolates bad components in an otherwise healthy system. Pump cycle times, excessive amp draw and pressure losses may indicate a failure within a hydraulic system. The failed components can be quickly isolated measuring internal leakage of individual components in the operating system. EHC troubleshooting is a means of solving your EHC pressure problems.