Levaco's goal is to be a neutral and totally independent forwarding company with an international view on transport and logistics. We provide cost-effective and innovative solutions tailored to our customers' requirements.
Levaco offers extensive worldwide connections through its membership in leading international forwarding networks, providing opportunities to work closely with more then 400 reliable and dedicated overseas agents.
Global logistics services for the power industry
For many decades Levaco has had an outstanding reputation when it comes to project shipments from, to or via Antwerp. However, over the years we have also developed a door-to-door concept from any location in the world to our customers' sites, thanks to our membership of global international forwarding and logistic networks.
Together with our partners, we provide an elevated level of technical and operational know how and expertise, offering total transport services to our customers. No job is too big or too small.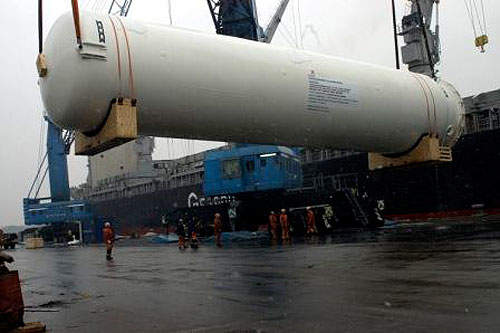 Levaco offers global logistics services for the power industry.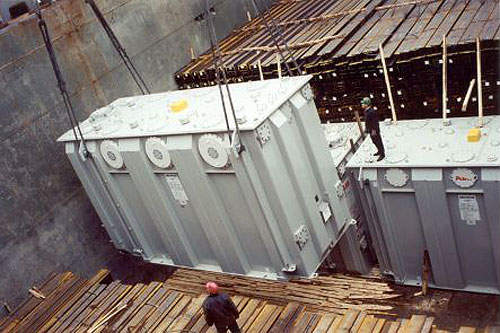 Our logistics services include feasibility studies, customs clearance and marine insurance.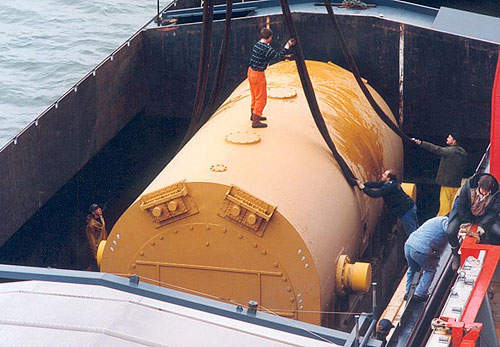 We offer logistics and forwarding services by sea, air, rail, road or barge.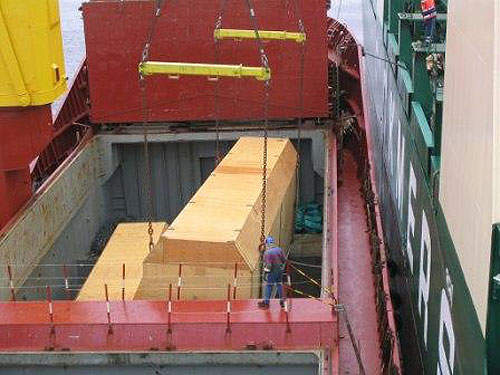 We also provide chartering services - we have moved whole factories from one place to another.

Our global connections enable us to offer competitive prices on container shipping of power equipment.
Versatile bill of loading for logistics operations
Our unique house bill of loading can be used from any point in the world and is accepted by all international banks on a worldwide scale as a negotiable document.
As such this document can be issued at the respective loading ports under our control and authorisation or simply dispatched from Antwerp – all depending on the documentation requirements from the issuing banks.
Logistics services – feasibility studies, customs clearance and marine insurance
Our global logistics services include:
Pre-carriage ex suppliers site to loading port
Port / port movements by full charter, part charter or regular liner vessels (conventional and heavy lift carriers)
On-carriage ex discharging port up to delivered site
Carnage and stevedoring
Supervision, inspection and survey operations
Feasibility studies for road, rail and barge operations
Customs clearance
Marine insurance
Logistics and forwarding by sea, air, rail, road and barge
When looking for service providers in forwarding and logistics it's important to find the most cost-effective port as a gateway for your import and exports. Even more important is finding a provider that offers a variety of pre-carriage and on-carriage facilities of your goods, whether moving by barge, rail, truck or a multimodal combination.
Levaco offers logistics and forwarding services by sea, air, rail, road and barge, ensuring that whatever your requirement, we can meet your needs.
Chartering services for the power industry
When we charter vessels and/or cargo we ensure that exactly the right vessel is chartered for the right commodity of cargo. We have experience of moving whole factories from one place to another.
In addition, thanks to our worldwide shipping and transport contacts, we are capable of achieving the most accurate and competitive prices on all fields, including but not limited to:
Load and discharge operations
Carnage and stevedoring costs
Warehousing and storage facilities
On-carriage to (inland) final destination
Container shipping of power equipment
Container shipping has continuously increased in the transport market over the last three decades. As a medium-sized forwarder, we have positioned ourselves in cooperation with overseas and European partners to the extent that we are in a position to join forces and achieve mutual buying power. This enables us to offer our customers the most competitive rates in the market.
Our connections within international logistics networks mean that we are able to offer competitive logistics solutions anywhere, anyplace at anytime.