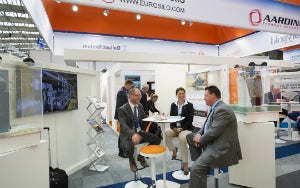 On 4th and 5th of November 2015, the seventh edition of SOLIDS Dortmund will take place at Dortmund Westfalenhallen, SOLIDS Dortmund 2015 is going to be the leading trade show for powder and bulk technologies in Germany in 2015.
We are very pleased to announce that ESI Eurosilo will be present at this exhibiton. We look forward to meet you in our booth (55-6_C) in the Dutch pavilion located in Hall 6.
In November, shipment inspections to the new thermal power plant in Seocheon, South Korea, construction...