Insem manufactures industrial cranes for power operations, including small and standard bridge, cantilever and large bridge lifts. Traditional Cat machines are available for hoisting 100t or more of industry materials.
The company also constructs transport trolleys and lifting winches to handle a variety of heavy goods.
Robust industrial cranes for power applications
Insem's equipment has a lifting capacity of 125kg-200t, with its main products being standard overhead travelling cranes, featuring high-grade components and customisable features.
Lifts are built with high-quality Street Crane materials, which help deliver a robust unit that requires little maintenance. They also feature an external brake, load-stop switch and side wheels.

Insem provides overhead travelling cranes with lifting capacities of up to 80t for challenging power operations.

The company supplies overhead cranes with submerged crabs available to expand hoisting possibilities.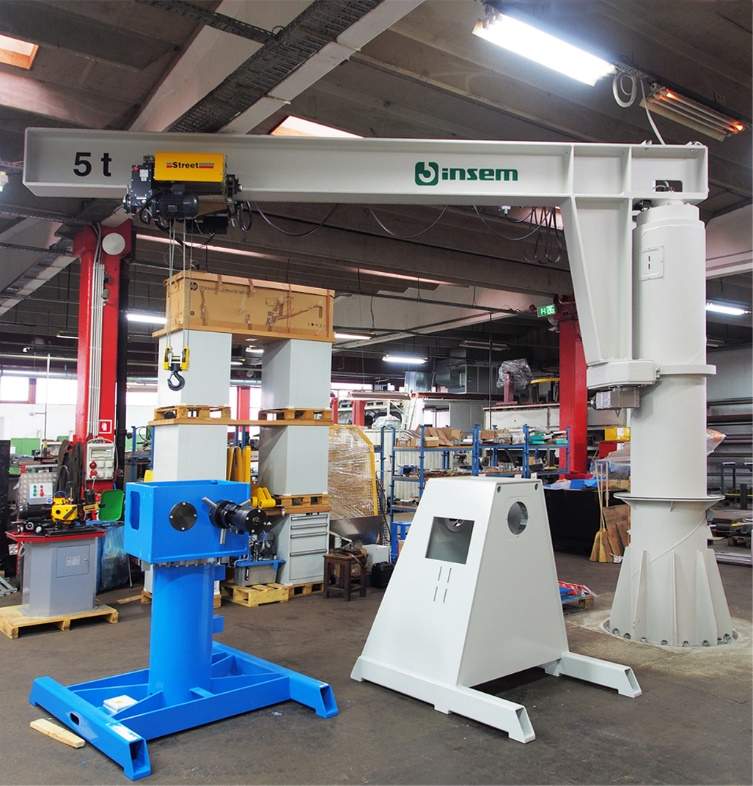 Wall-mounted, standard column and custom-made jib cranes are used for load carrying operations of up to 5t.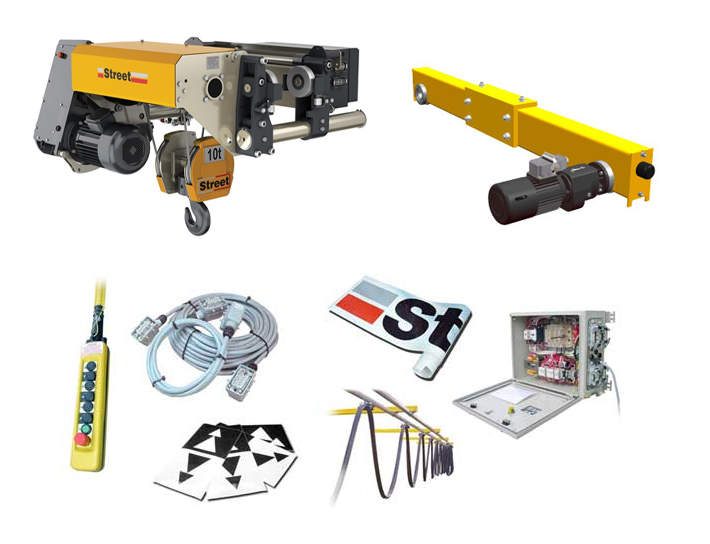 Insem provides power operators with crane equipment, including lifting beams, C-hooks and grippers.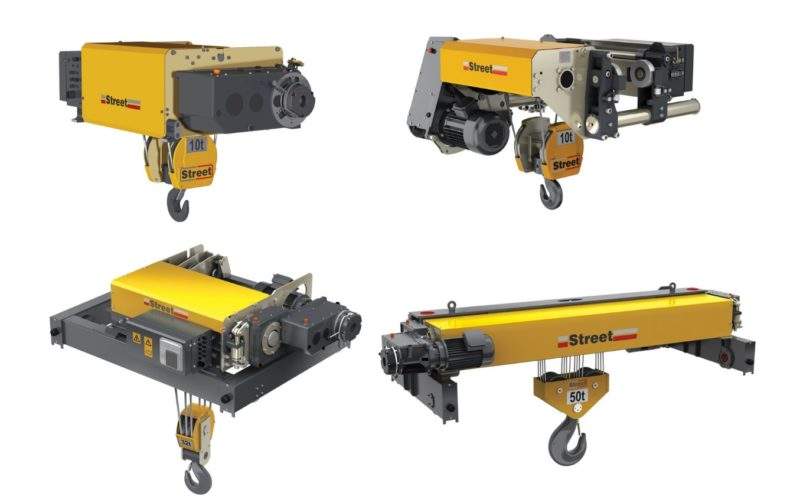 Insem stocks high-quality Street Crane wire rope hoists and robust RWM chain hoists.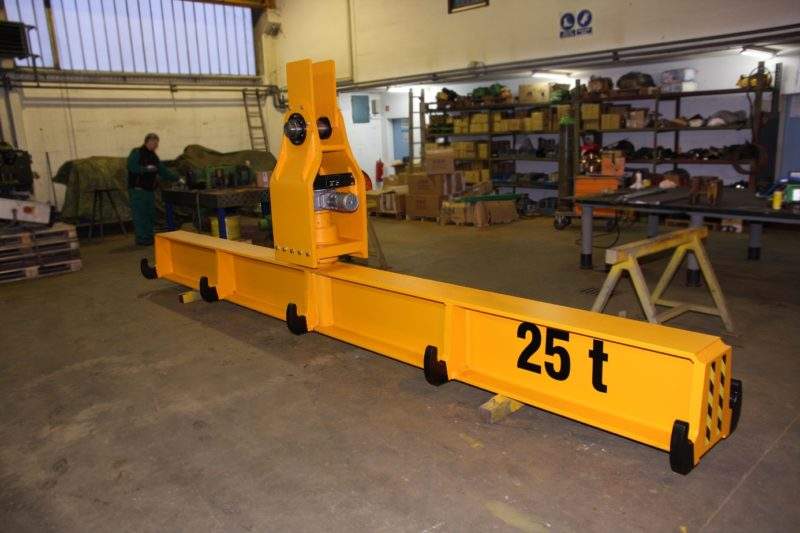 The company constructs lifting beams with electrical rotation for effective heavy goods handling in the power generation industry.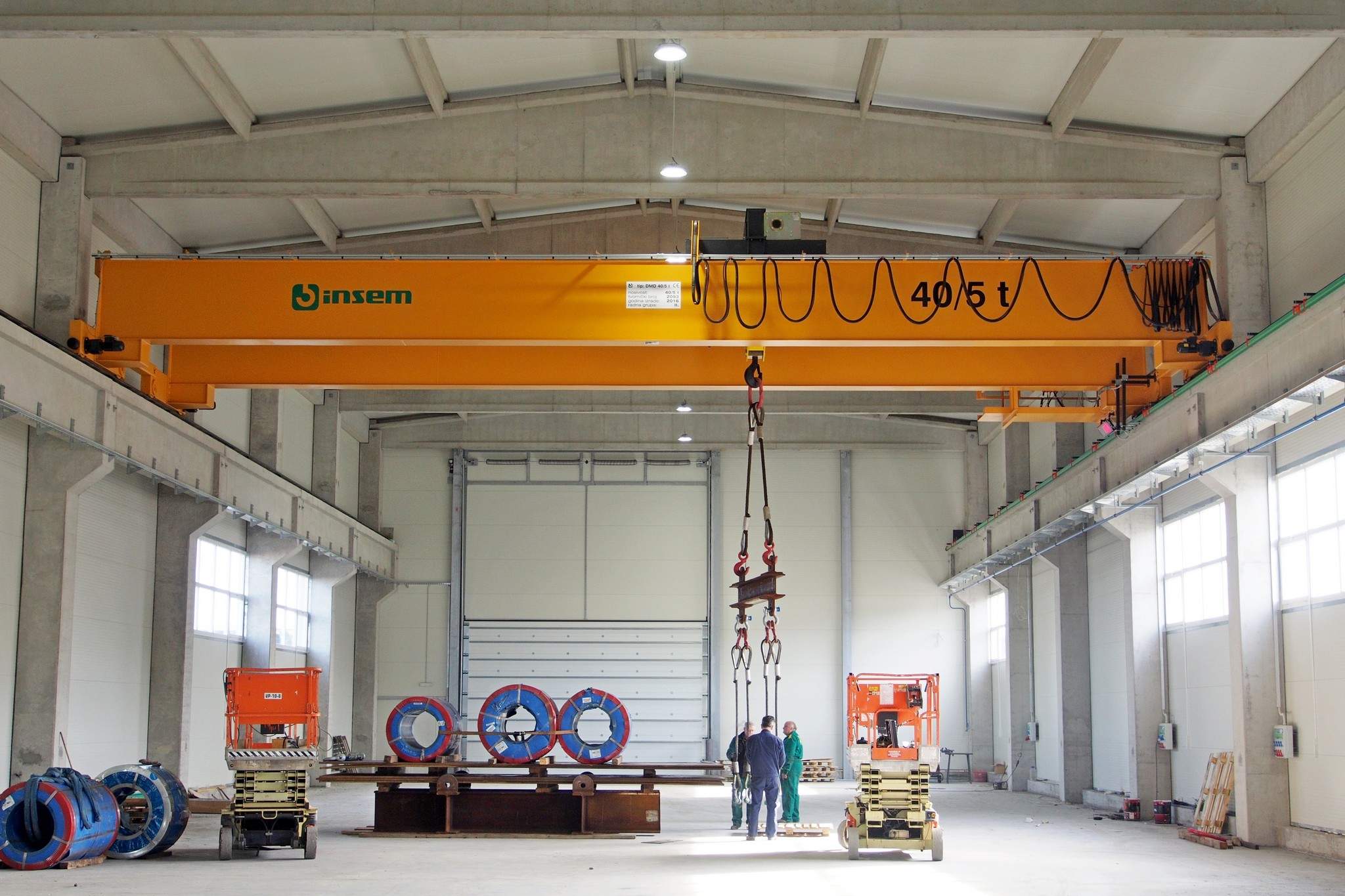 Insem manufactures several types of cranes for a variety of operations, including large overhead lifts with carrying capacities of up to 200t.
Bridge cranes transport heavy loads in power facility workshops and warehouses. They are produced in one-way, two-way or hanging variations, while they require an efficient amount of space and can be installed with various grips.
Bespoke lifting systems are available to provide flexible cranes for individual power plants.
Large lifting solutions for the energy industry
Large overhead travelling cranes have a lifting capacity of up to 80t, while custom-made hoists and crabs increase this to 200t.
Insem produces standard column, wall-mounted and custom-designed jib lifts.
The company also supplies gantry and cost-effective monorail cranes, which are available in several options for more challenging power operations.
Monorails are built according to individual requirements and feature conventional single-track lines or bends. Lanes can be placed on ceilings, walls, or pillars.
Console and cantilever lifts offer a practical solution to the welding and logistics industry, enabling safe load carrying using freestanding or mounted equipment. Levers are fixed, rotatable (180º / 270º / 360º) or breakable for more demanding conditions, while each lift has an expandable height of up to 10m.
All console / cantilever cranes are manual, electric or use a combination of the two to ensure minimum effort from power industry operators.
Console lifts are a simple and favourable option for cargo handling.
Lightweight crane systems for smaller handling operations
Prosystem Light Crane systems are used for lighter loads of up to 2,000kg, featuring easy installation without welding.
Precision manufacturing and quality components enable a small rolling resistance of around 1% of the load weight, allowing for smooth transportation during operation.
Lightweight lifting equipment comes with standard handheld or electro-drive shifts and are hung on ceilings or self-contained constructions using Insem's wide choice of hangars, profiles and trolleys.
An aluminium version of the Prosystem crane is available, with a 500kg lifting capability.
Bespoke hoist solutions and equipment
Insem offers separate crane equipment for clients requiring bespoke lifting options or spare parts.
High-quality Street Crane wire rope hoists offer an 80t capacity, while RWM 5t robust chain hoists are also available.
The company manufactures all types of lifting beams, C-hooks and grippers to safely transport heavy goods in the power industry.
Pre / after-sales in crane overhauling
Insem offers pre / after-sales services in consulting, design, maintenance and reconstruction.
The company employs experienced installers and maintenance workers from the hardware and electrical industry to manage the overhaul of older cranes.
Insem develops a strong relationship with its customers to ensure fast, safe and highly effective services are delivered.
About Insem
Insem is the biggest manufacturer of cranes for power plants in Slovenia, with more than 2,300 manufactured to date.
The company has been providing heavy goods lifting solutions for more than 20 years and ensures all its products are built according to ISO 9001:2008 standards.