RUD is a dynamic and modern enterprise that is active worldwide. We have held key positions in the mechanical engineering fields of forming, welding, heat treatment and surface technology for 135 years.
When it comes to hoisting, pulling and conveying, our RUD hoisting chains, detachable RUD lifting points and RUD conveyor systems are a byword for quality, innovation and safety.
Drive chain and material handling technologies for fossil fuels
RUD has been a supplier of drive chain and material handling technologies for the supply and disposal of fossil fuels for decades, and has developed long-lasting conveyor systems as a result of this experience. RUD has analysed the architecture of many conveyor systems in practical use for possible fault parameters and has developed three concept modules:
The engineering concept covers the fields of calculation, planning and consultation
The product concept defines the advantages of RUD round steel chains under demanding conveying conditions
The service concept covers measurement, maintenance/documentation, and installation of the optimal chains and accessory equipment
RUD calls the overall concept package 'CRATOS', after the Ancient Greek god of power. CRATOS® is mighty material handling technology in continuous full service for 'unlimited power'.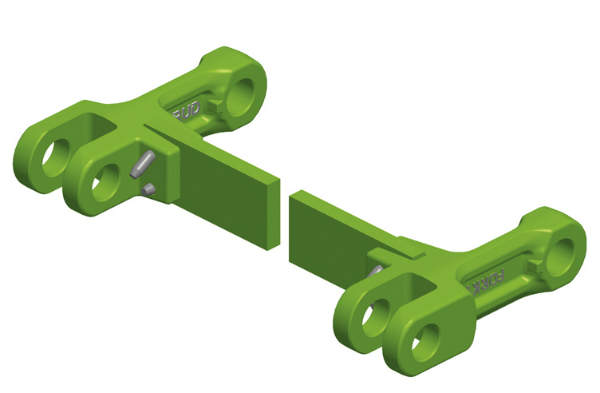 CRATOS conveyor systems are specifically designed for fuel handling and de-ashing applications.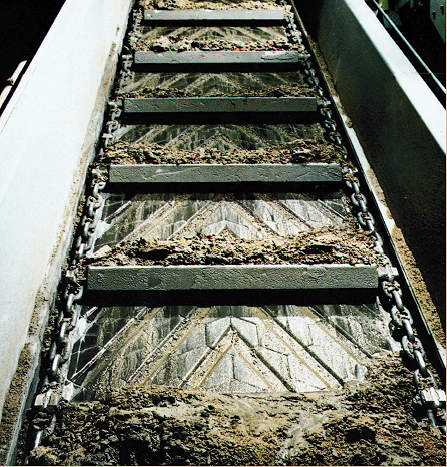 Wet de-ashing systems are an important part of the CRATOS range.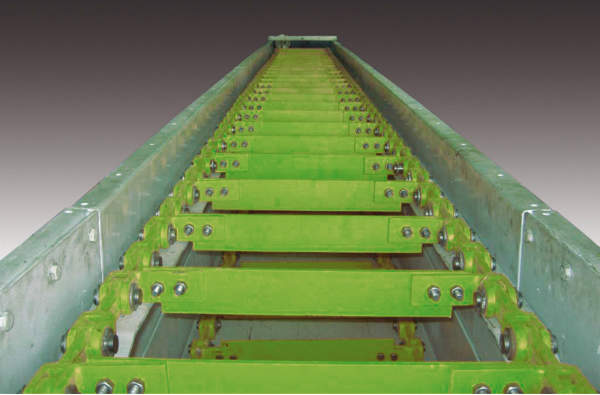 Dry de-ashing systems enable easier compliance with regulations.

RUD manufactures coal handling systems.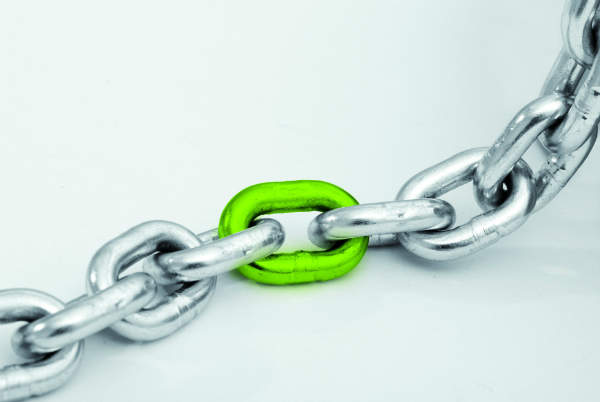 CRATOS drag chain conveyors provide smooth material transport.
Conveyor systems for fuel handling and de-ashing
CRATOS conveyor systems are specifically designed for fuel handling (material feeders) and de-ashing applications. CRATOS has system components available based on the round link chain and the forked link chain, which are optimally adapted to the tasks of conveying bulk material or fuel to the stockpile, and from there to the power plant boilers or dumping ground.
Wet de-ashing systems
CRATOS equipment forms the heart of a submerged scraper conveyor. With CRATOS wet de-ashing systems, conveying capacities of 50t/hr or more are achieved, depending on the angle of the inclined part of the conveyor.
CRATOS chains, chain connectors, drive wheels, guide wheels and scraper bars are highly wear-resistant, optimally heat treated, and self-cleaning in comparison to other systems.
Dry de-ashing systems
RUD, in cooperation with Clyde Bergemannn Power Group, has contributed to the development of dry de-ashing systems. It has developed an apron conveyor system which, in comparison to other systems, remains sealed not only on the straight but also on the curved conveyor sections. This system was developed on the basis of the tried and tested round steel chain and is designed specifically for it.
The development of ash handling plants was widened to include dry de-ashing systems in the1990s. The advantages of dry de-ashing are:
No water required
No water treatment required
Low thermal energy losses
Reduction of unburned fuel as a result of the after burning effect
Improved boiler efficiency
Easier compliance with regulations
Ash quality is advantageous for its further marketing
Coal handling systems
All conveyors are designed with the RUD pocket wheel system. The drive has multipart and the deflection one piece pocket wheels. Alongside the standard MEE-T attachment there is also a special design with bolts for apron conveyors or as a one-piece MEE-TK scraper with, if required, welded-on scraper edges. The width of the conveyor can range from 0.8m to 1.8m. Conventional speeds lie between 0.1m/s and 0.3m/s, or may be even faster when conveying non-abrasive materials.
Drag chain conveyors
CRATOS drag chain conveyors equipped with forked chains or round steel chains provide smooth material transport and ensure trouble-free operation of your facility.
Screw conveyors
Whether the material is conveyed horizontally, at an incline, or even vertically, CRATOS ensures 100% reliability when feeding materials. Whatever your challenge is, CRATOS solves it with its high-quality screw conveyors.
Apron feeders
The RUD apron feeder uses round steel link chain as the pulling element. Driven by pocket wheels, the slats sit and swivel on specially designed attachments. Along with the advantages of the round steel chain as the pulling element, the RUD apron feeder has the following advantages:
Completely closed slat floor over the total lifespan
No opening of the slats when moving around the drive wheels
Short pitch reduces polygon effect
Lower construction height due to smaller diameter wheels
Robust simple construction with high slat rigidity
Round link chain system is self-cleaning and can work in wet, abrasive, corrosive and dirty environments without seizure of links
RUD apron feeders are ideal for the transport of bulk and unit bulk loads in applications such as power stations, recycling and construction.