United Conveyor Corporation (UCC) is a global leader in helping to improve performance of coal-fired power plants. Since 1920, UCC has a proven track record in pioneering technology conveyor systems and solutions.
The company is a preferred supplier for thousands of plants. They utilize its fly ash, bottom ash and reagent handling expertise, its resources to solve problems with custom solutions and its ability to guarantee performance aligned with customer requirements.
Conveyor system design, supply and service
UCC is committed to the design, supply and maintenance of world class conveyor systems, precisely engineered to better serve design companies and utility providers. UCC owns and operates a steel fabrication facility and advanced technology lab. Our direct control over quality production and the delivery of innovative manufactured systems and parts results in predictable performance for UCC customers.
A proven industry partner, UCC offers a global network of engineering, sales and service representatives serving customers and installations spanning six continents.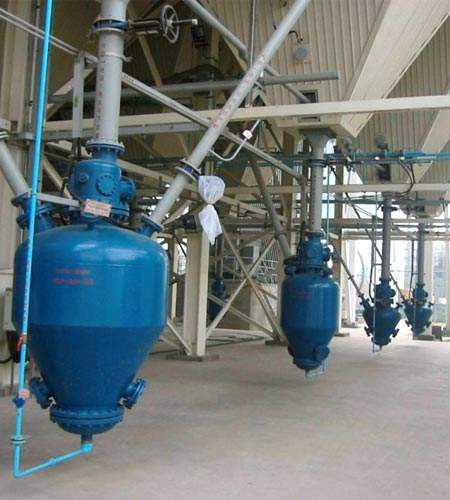 The DEPAC&#8482; dense phase conveying system (fly ash) for long distance and low maintenance. <br/><br/>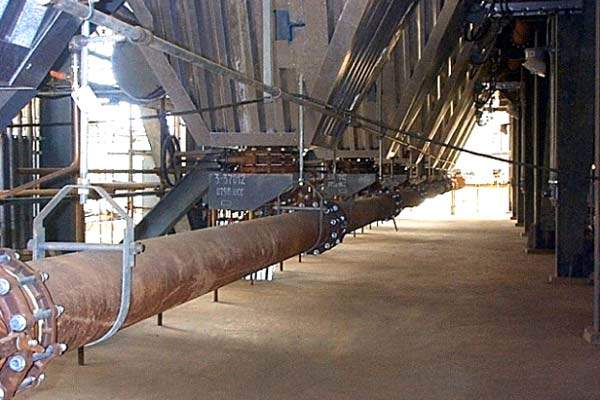 The Nuveyor&#8482; dilute phase vacuum system (fly ash) offers low headroom advantage.<br/><br/><br/>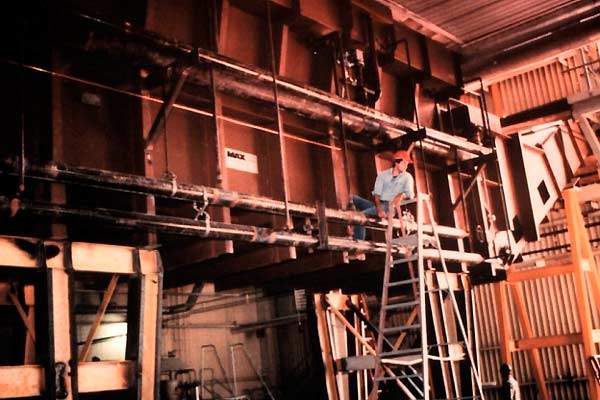 The SFC&#8482; mechanical submerged flight conveyor (bottom ash) has over 75 reference sites.<br/><br/><br/>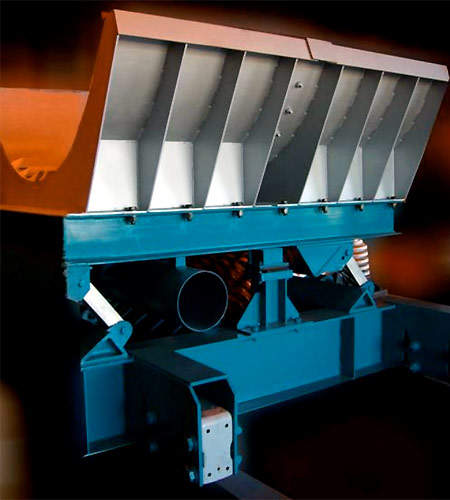 VAX&#8482; next-generation technology for dry bottom-ash handling offers lower cost and higher reliability versus moving belt designs.<br/><br/><br/>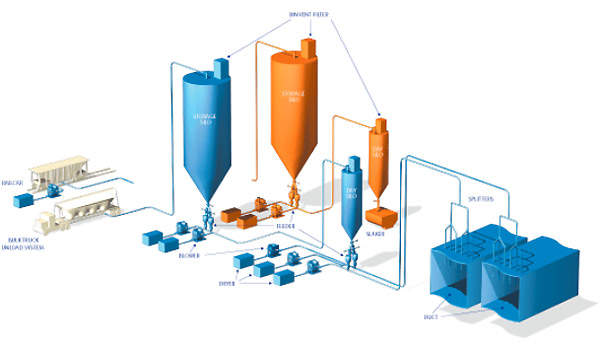 Reagent handling systems for SO<span class="sub">x</span> removal in wet and dry scrubbers, duct injection and fluidized bed boiler applications.
Fly ash handling systems
Fly ash handling system requirements vary plant-to-plant due to the many varieties of ash, which is the result of different coals, combustion methods, flue gas treatments and various boiler designs. Each plant is unique and requires an engineered solution.
For the past 89 years, UCC has been recognized for its industry expertise in material (ash) properties and flow characteristics, which is central to the system design. UCC's experience spans 50 countries and is backed by extensive testing and system simulation in our world-class laboratory.
In order to provide the optimal solution, UCC has the most comprehensive fly ash system offering in the industry. Our capabilities include:
Dilute, medium and dense phase conveying
Vacuum, pressure, and vacuum/pressure combination systems
Capabilities and considerations include conveying distance (up to 2.4km), capacity (up to 225t per hour), headroom (1.1m min), energy efficiency, maintenance and cost
Bottom ash handling systems
UCC's bottom ash handling systems provide unparalleled performance and reliability in the high temperature, high impact environment under the boiler. As the industry innovator, our system offering has expanded to address market needs for water consumption, energy efficiency, headroom, storage time and conveying capacity. Bottom ash handling systems include:
Vibratory – VAX™ next generation technology for dry bottom ash handling
Mechanical – SFC™ submerged flight conveyor and DFC™ dry flight conveyor
Pneumatic – PAX™ pneumatic ash extractor
Hydraulic – recirculation systems for reduced water consumption versus sluice
Reagent handling systems
In addition to ash handling, UCC is a preferred supplier for custom-engineered reagent handling systems for SO2 and SO3 removal. UCC systems are designed to meet stringent emission requirements of utility and industrial facilities and include the handling of limestone, pebble lime, hydrated lime, trona and magnesium oxide reagents. Applications include:
Wet and dry scrubbers
Duct injection
Fluidized bed boilers
UCC systems are designed to accommodate variable material properties that affect material flow rates, injection and operational performance. In addition, reagent by-product can adversely alter the material characteristics and performance of existing fly ash systems. As the leader in ash handling, UCC is in a unique position to advise customers on the potential impact a new reagent handling system may have on its existing plant performance to mitigate conditions that can lead to plugging, equipment wear and other mechanical and operational issues.
Other systems and components
Mill reject systems
Economizer ash systems
Spent bed ash
Oil ash systems
Pulverized fuel
System components – crushers, feeders, filter / separators, gates / valves, mixers and pipe / fittings