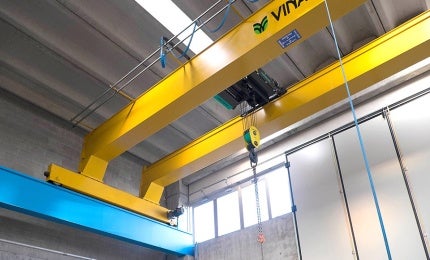 Vinati specialises in the production of lifting equipment and material handling solutions for the power industry.
Established in 1958 in Brescia, Lombardy, Italy, Vinati employs 40 people, with average sales of €7m a year.
Automated cranes and material handling services
Vinati prides itself on long-lasting partnerships with customers, which provide time to produce specific solutions and quality products. Vinati also uses advanced technical design softwares.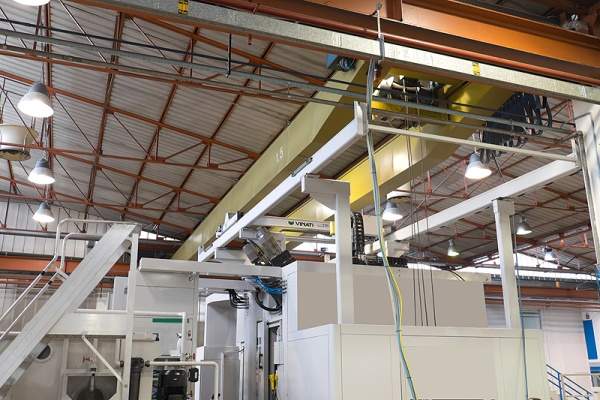 The BFL crane is a fixed special structure with a single job crane, and is used in the transfer machine industry.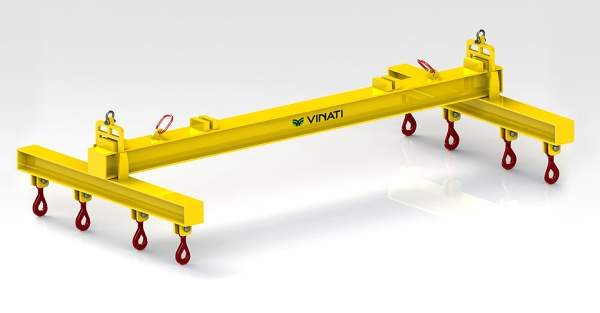 This steel lifting frame is designed for tanks.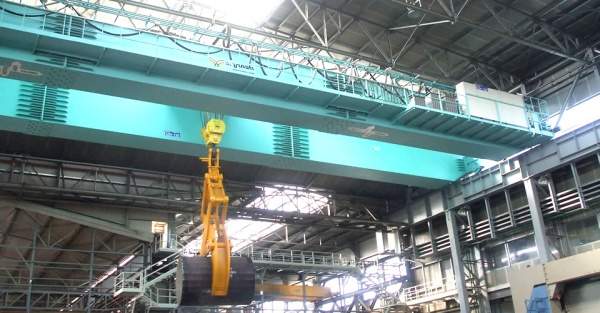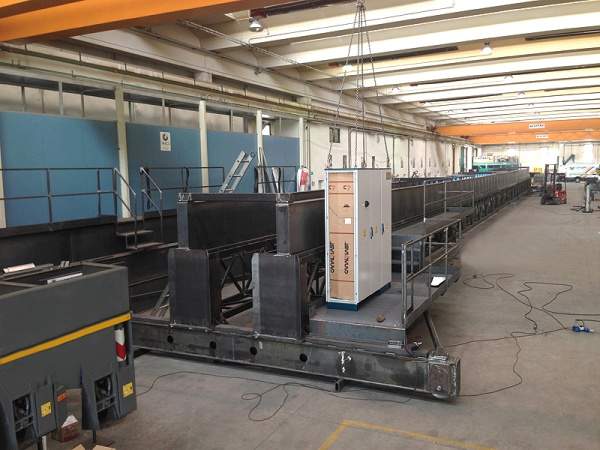 Used to lift coils, the heavy-duty crane is often found in the forges industry.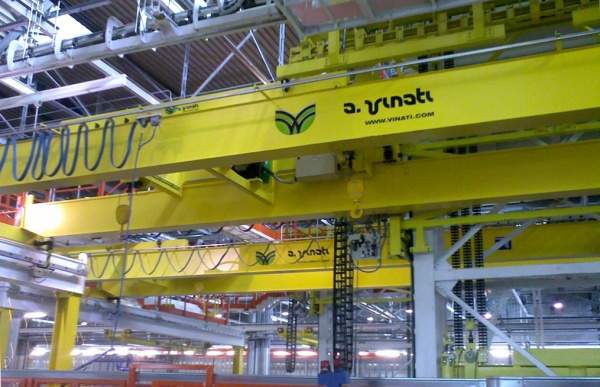 The special crane, which is 46 metres long, is used for alu extrusion plants and incorporates four winches.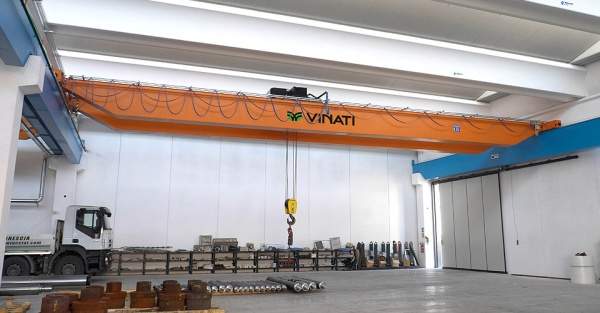 The IVC has automated bridges for truck cabins, and is regularly used as a solution in the automotive industry.
Vinati can produce tailor-made projects and specialised and standard solutions, including automated systems. These include:
Overhead cranes
Large capacity cranes
Heavy-duty cranes
Gantry cranes
Jib cranes
Atex cranes
Runways and metal structures are also available. Vinati products are used in a range of industries, including forging and waste management centres, chemical plants, automotive manufacturing, carpentries, power plants, aluminium plants and oil extraction platforms.
Online maintenance and monitoring services to prevent crane failure
Vinati provides a technology-advanced maintenance service, which includes an online technical database. Our technicians can access this to provide customers with support and information. Customers also have direct access to this, in order to monitor their own cranes and stored information about maintenance service, repairs and replacements.
Vinati's maintenance service is in operation all year, 24/7, and looks after more than 1,000 cranes a year.
If a breakdown occurs, Vinati has a fleet of mobile cranes, which are up to 40t and 20m in height, and vans and moving platforms, for the maintenance and delivery of spare parts and other services
Anti-sway and black box technology for cranes
Our patented and innovative anti-sway and black box system technology for cranes, called Acubo™, was engineered by Vinati specialists.
It uses a triaxial accelerometer computer and a gyroscope, which can detect movement of the crane and rope. Acubo™ can also automatically set the optimal dynamic displacement of the crane.
Crane laser systems for load positioning
Data logs are recorded and made available to customers for safety and management purposes. This data is integrated with technical details on the online maintenance system (CIMS™) to improve efficiency and safety of our products. Acubo™ can also be installed on an existing crane system or included in a new one.
Laser systems are used on our cranes to help operators position the loads. This increases safety and reduces operational time.