Weir Minerals are specialists in delivering and supporting slurry and de-watering equipment solutions including pumps, hydrocyclones, valves and wear-resistant linings for the global power, mining and mineral processing sectors, and general industry.
Focusing upon what we do best, Weir Minerals delivers on what matters to you most, bringing together an extensive global service and manufacturing presence combined with an investment capability able to develop, support and sustain market-leading technologies that deliver enhanced performance in your process-critical applications.
De-watering, process water and specialist slurry processing equipment
Through a customer-focused strategy Weir Minerals has used its unique technologies to develop an unrivalled range of mine de-watering, process water and specialist slurry processing equipment for some of your most critical processes. This means that today Weir Minerals is much more than a pump company.
Centrifugal slurry pumps, de-watering pumps, hydrocyclones, slurry valves, mill liners and elastomer wear products
Weir Minerals have pioneered and proven the technology and economics of transporting high-density residues and handling the highly abrasive and corrosive slurries in the flue gas desulphurisation (FGD) process and have many applications helping to solve the waste-handling problems in the nuclear power station environment.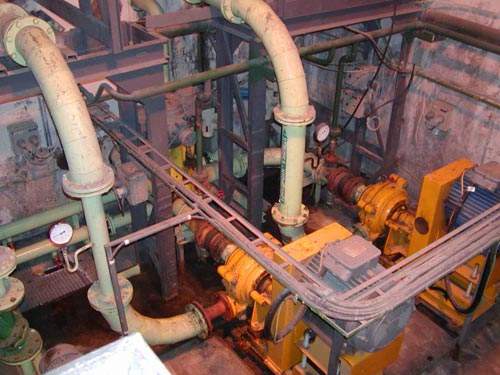 Warman slurry pumps handling bottom ash at the Pocerardy power station in the Czech Republic.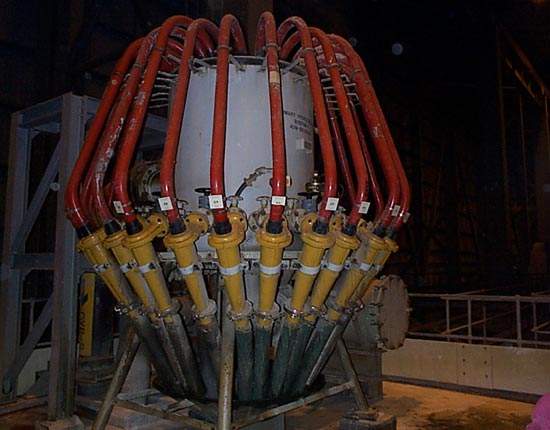 A cluster of Cavex hydrocyclones in the limestone grinding circuit at Drax power station.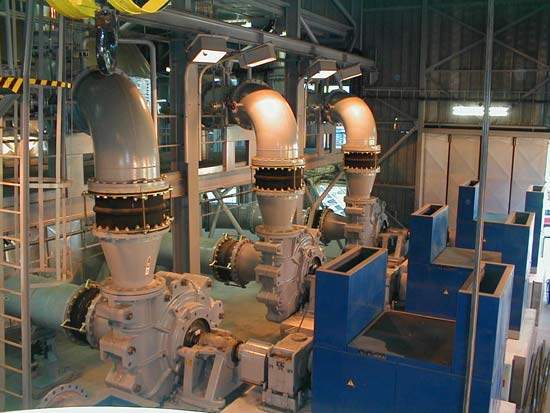 Warman 500STL absorber recycle pumps at the Opatovice FGD plant in the Czech Republic.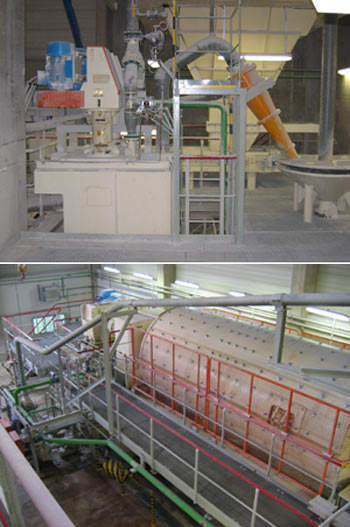 Limestone grinding at Melnik FGD plant in the Czech Republic.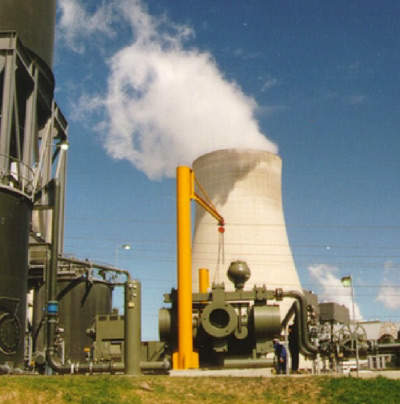 Geho piston diaphragm pumps transporting high-density fly ash slurry at the Bayswater power station in Australia.
From ash disposal to absorber recycle, and sump clean up to SIXEP recirculation, the Warman centrifugal slurry pumps, Geho PD slurry pumps, Multiflo de-watering pumps, Cavex hydrocyclones, Isogate slurry valves, Vulco mill liners and elastomer wear products from Weir Minerals exceed customer expectations around the world.
Slurry and de-watering pumps for power plants
Just a few of the applications where you typically find Weir Minerals products in the power station environment are:
Ash feed pumps
Ash transport pumps
Cyclone feed pumps
High-density coal slurry pipeline pumps
Gasifier slurry feed pumps
PFBC boiler-paste feed pumps
Limestone distribution pumps
Absorber recycle pumps
Gypsum recovery pumps
Gypsum transfer pumps
SIXEP recirculation
Ash de-watering hydrocyclones
Limestone-grinding circuit hydrocyclones
Gypsum de-watering hydrocyclones
Slurry pump isolation valves
Slurry pipeline control valves
Grinding circuit mill linings
Slurry transport and sloped-disposal technology
Historically, producing power has involved the burning of a fossil fuel, typically coal, to heat water and produce steam to drive turbines. However, this process produces a number of residues: fly ash, bottom ash and exhaust gases containing, among other substances, sulphur dioxide gas.
The fly ash and bottom ash generated are traditionally transported hydraulically or by mechanical means to ash dumps, requiring most power plants to operate their own lagoons. Hydraulic ash transport has largely been in the form of dilute slurries.
However, the protection of the natural environment has limited the number of available options and increased costs for disposal of solid residue from coal use.
Environmental problems are substantially eliminated by the dense-phase and high-density slurry transport and sloped-disposal technology Weir Minerals can provide. Also, growing environmental issues can be alleviated by the installation of FGD in power stations to remove the sulphur residues. This has historically been discharged directly to the atmosphere through the chimney stacks. However current legislation dictates that this must be 'scrubbed' and the sulphur residue removed to within certain levels.
Other methods of producing the heat required to generate electricity includes nuclear power, with its own waste product handling issues.