Acoustical Solutions offers a complete line of soundproofing and custom noise control solutions engineered for the power and energy industries. Offering products such as acoustical blanket enclosures, acoustical wall systems, vinyl sound barrier, and soundproof doors, among others, Acoustical Solutions offers the widest product selection in the soundproofing industry. Our expert staff is available to help determine the right solution for you, offering excellent advice on noise control product selection and installation.
The range of products that Acoustical Solutions supplies to the world market includes:
AudioSeal™ vinyl sound barrier
Acoustical blanket enclosures
Empire acoustical wall systems
Pipe lag
Acoustical doors
Metal perforated panels
Sonex™ acoustical foam
Acoustical baffles and banners
Acoustical vinyl sound barrier
AudioSeal acoustical vinyl sound barrier is a sound transmission blocker that reduces sound from transmitting through walls, floors and ceilings. This limp-mass material made of high-temperature fused vinyl with no lead fillers is extremely dense, weighing one pound per square foot.
Acoustical blankets and enclosures
Custom engineered to consumer specifications, acoustical blankets made of durable vinyl-coated fiberglass and wall enclosures provide an effective barrier to significantly reduce sound transmission. Offering both easy-to-clean and mobile enclosure systems, each enclosure is modified to best meet your power and energy needs.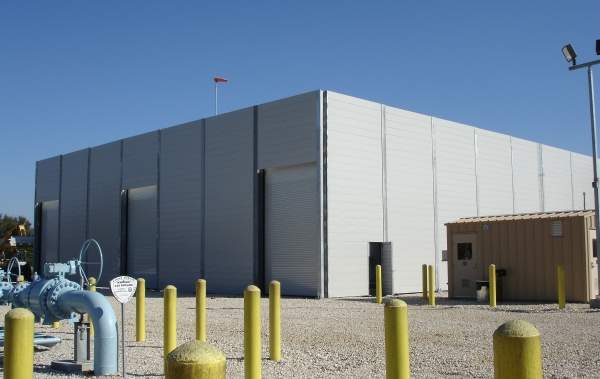 Silent Screen panels provide noise reduction when impinging sound strikes the perforated side of the Silent Screen panel allowing the sound energy to be absorbed.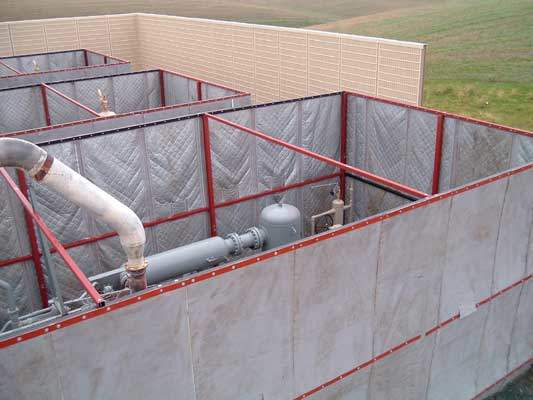 Acoustical blankets and enclosures significantly reduce sound transmission.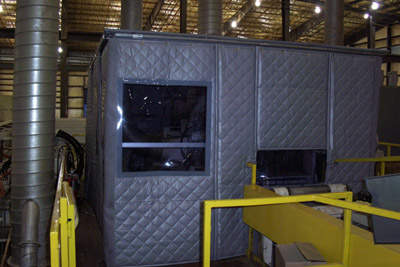 The ABSC-25 Combination Blankets (absorber/barrier) encapsulate a vinyl sound barrier septum, allowing sound absorption and sound attenuation in one efficient product.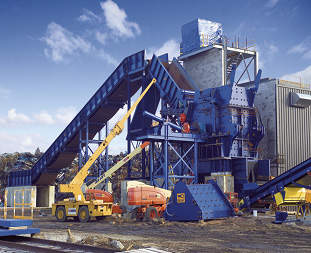 Each of our acoustical wall systems is fabricated from galvanized steel or similar metals.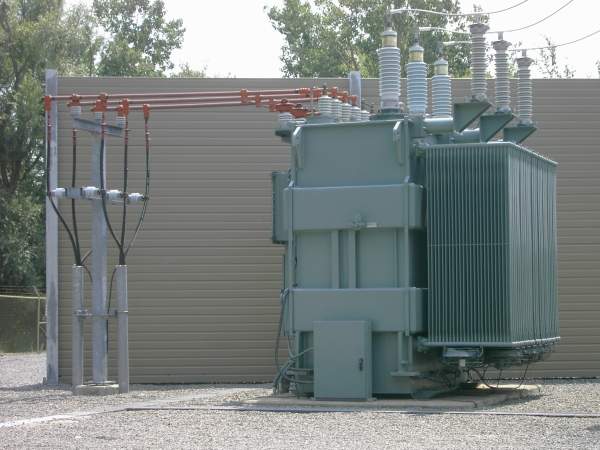 AcoustiFiber™ wall systems provide the needed sound reduction for congested traffic areas, industrial applications around gas compressor stations, electric transformers, cooling towers, chillers, compressors and more.
Acoustical wall systems
Each of our acoustical wall systems is fabricated from galvanized steel or similar metals and has two basic applications: noise enclosures and barrier walls. Consisting of individually sectioned wall panels, these systems provide both sound absorption as well as sound transmission loss. Sounds striking the perforated side of the sound panel will pass through the perforations and be absorbed by the acoustical material, while remaining sound waves will be reflected back to the source of the noise.
Noise-blocking pipe lagging
The high-performance AudioSeal pipe lagging is a 1lb/ft² mass loaded barrier with a reinforced foil facing. Typically used to wrap noisy pipes, AudioSeal pipe lag is ideal for blocking the noise that transmits through the walls of pipelines as air or other contents moves through it, as well as to increase sound absorption within the cavity.
Acoustical doors
Offering the industry's widest selection of sound-rated doors, Acoustical Solutions can guarantee STC ratings of 41 up to STC 57. With the ability to manufacture oversized, undersized, double doors, swinging doors and tandem doors, we can custom fit your doors to each job's specifications.
Acoustical foam panels
Sonex™ Class 1 fire-rated acoustical foam is an effective and attractive noise control solution for the power-energy market. The sculpted surface of the foam panels deflects sound waves, allowing the open cell Willtec material to convert sound energy into quiet, kinetic energy. Sonex acoustical foam panels are often used to absorb noise within machinery or equipment rooms.