Fabreeka is an ISO 9001 registered company that specialises in providing anti-vibration and shock isolation solutions to growing customer base worldwide.
Controlling vibrations and noise in transformers and reactors
For decades, Fabreeka isolation materials have been used to control structure-borne vibration and noise generated from power and distribution transformers and reactors. Combining innovative thinking with a wealth of experience, Fabreeka has gained a renowned reputation as an international leader in the field of engineering and manufacturing products that help protect equipment from all shock and vibration problems.
Pads and isolation washers for wind turbines
In recent years, Fabreeka's Fabcel® pads and isolation washers and bushings have been used in wind turbines to provide vibration isolation in gearboxes and generators. Fabreeka isolation materials are also used to prevent metal-to-metal contact on rotating parts with the rotors to reduce wear and fatigue.
Fabreeka engineers also work with consultants who design power generation facilities involving steam and gas turbine foundation isolation and other turbo-machinery vibration attenuation requirements. We provide customised solutions for power equipment, in addition to ready-to-use products such as our rubber-bonded mounts for applications such as pumps, fans, compressors, engines and pumps.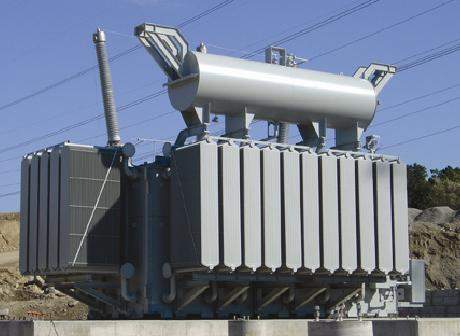 Isolation materials manufactured by Fabreeka are used to control noise and vibrations caused in transformers and reactors during industrial processes.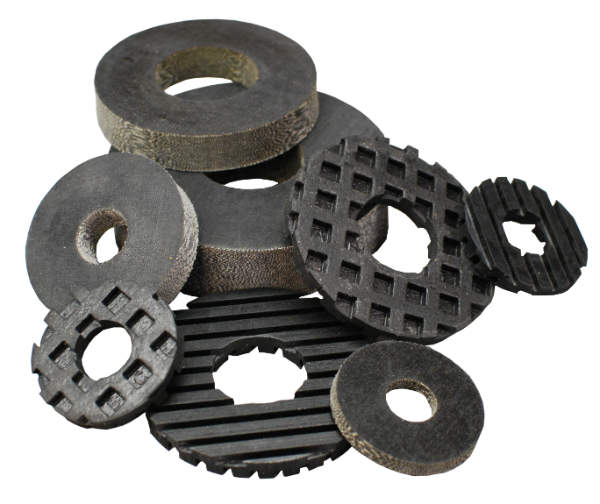 The company's Fabcel® isolation are used to provide isolation of vibrations in generators and gearboxes in wind turbines.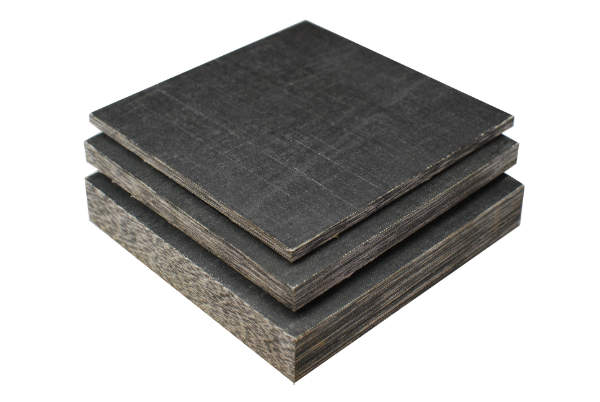 The Fabreeka pad has been designed and manufactured to boost the operation life of heavy machinery.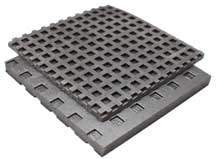 The Fabcel pad is a robust and economical solution for providing protection from shocks and transmitted vibrations in machinery and susceptible equipment.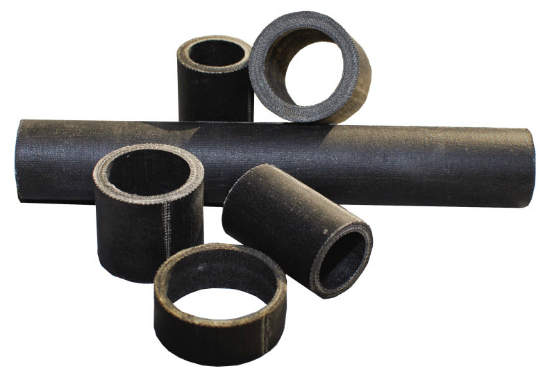 Our high-quality range of vibration isolation washers and bushings eliminate metal-to-metal contact. They prevent vibrations and shocks affecting the performance of equipment.
Pads to reduce impact shocks in power applications
Developed in 1936, the Fabreeka Pad is our elastomeric fabric-reinforced material; making it exceptionally suited for the reduction of impact shocks of up to 12,000psi. The Fabreeka pad is designed to increase the service life of heavy machinery; applying this material will aid with the absorption of impact shock and isolation of transmitted vibrations. Each pad is scientifically structured with a high damping rate and high storage energy per unit volume, ensuring high-performance in even the most severe operating conditions.
Vibration isolation products
Often referred to as a waffle pad or waffle effect, the Fabcel vibration isolation pad is manufactured with a nitrile compound that was developed in 1962, and has been used within a vast range of industries for more than 40 years.
The Fabcel pad is a reliable and cost-effective solution for protecting machinery and sensitive equipment from impact shock or isolation of transmitted vibration. It will withstand loads of up to 300psi and can be bonded together to achieve any desired isolation efficiency for any application. With a high energy storage rate per unit volume, the Fabcel rubber pad can have a vertical natural frequency as low as 5.0Hz and a horizontal natural frequency as low as 3.0Hz.
Vibration isolation washers and bushing
We are suppliers of a high-quality selection of vibration isolation washers and bushings that are used to eliminate metal-to-metal contact, and break the vibration or shock transmission path. Made from rubber, and capable of withstanding loads of up to 12,000psi, our isolation washers and bushings can be die-cut to any outside / inside diameter required. They are typically used in conjunction with Fabreeka or Fabcel pads, where the reduction of impact shock or isolation of transmitted vibration is required.
Engineering services for vibration measurement and analysis
In addition to product recommendations for straightforward applications, Fabreeka provides engineering services such as vibration measurement and analysis, structural design, dynamic (modal) analysis and finite element analysis (FEA) modelling for unique / custom applications. Our engineers are available for technical advice on products, services and installations.