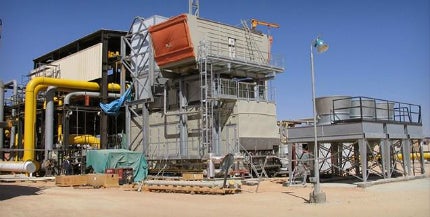 HIAK is an experienced supplier of peripheral components for gas turbines.
We supply enclosures, air intake systems, exhaust systems, ventilation systems and much more.
Gas turbines must be protected from their surrounding environments, which should be protected from the sounds produced by a gas turbine system. Our expertise covers both new systems and the modernisation or modification of existing systems.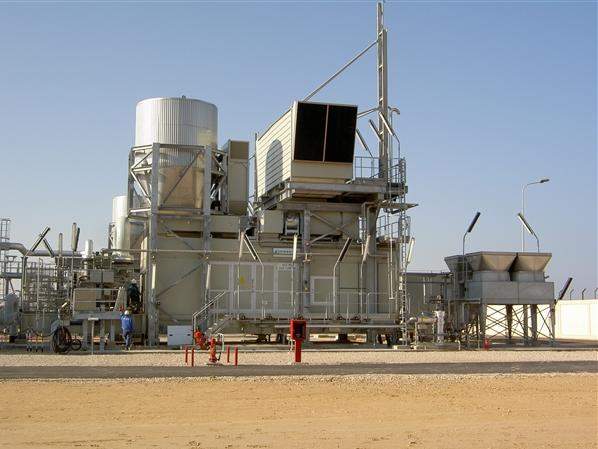 One of our simple-to-install gas turbine enclosures in Hungary.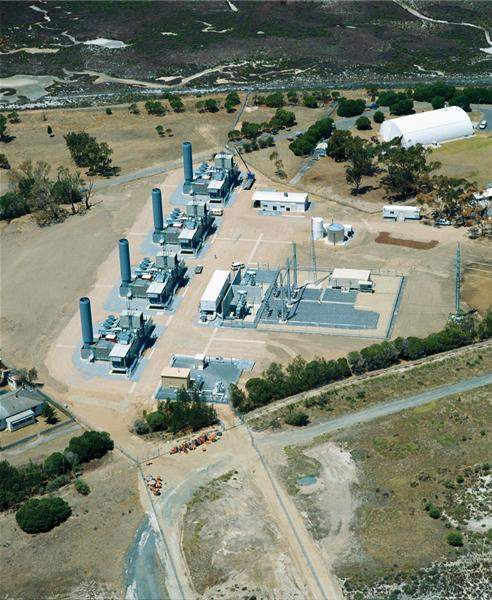 Our exhaust systems are suitable for all temperatures and environments.

Our ventilation systems are equipped with filters, fire dampers, silencers and fans to guarantee uniform and reliable operation.

Our noise-suppressing materials prevent sound waves from spreading through walls, ceilings and conduits of steam gas turbines.
Air intake systems
The purpose of an air intake is to ensure that the air entering a gas turbine system is sufficiently clean and to suppress the noise originating from the turbine. The air intake system is available in standard versions, but can also be tailor-made according to the site environment, for example, to take account of issues relating to damp air, insects and ice formation.
We supply all air intake components, including passive or active filters, moisture separators, coolers and de-icing systems. A well-designed air intake system will reduce environmental effects, ensure a high level of overall system efficiency and prevent unnecessary operation, wear and stoppages of the gas turbine.
Gas turbine systems
Our enclosures are modular in design and a new generation of enclosures has recently been developed to simplify installation and turbine replacement. The enclosures are adapted to the sound requirements and geographical conditions at the site concerned. Our design facilitates inspection and servicing of the system, saving customers both time and work.
Our enclosures can be found at many sites across the world. They have all been manufactured at our production plant, where we impose stringent manufacturing and quality requirements.
Exhaust systems
Exhaust systems are designed to meet sound requirements and discharge exhaust fumes into the atmosphere or heat recovery systems. There are many different designs, which combine standard components to create tailor-made solutions.
We can provide solutions including a chimney or diverter (damper), allowing the option of transporting the exhaust gases into a boiler.
Our exhaust systems can handle all temperatures and environments. We have many years of experience of designing equipment in which thermal stresses and vibrations are generated by rapid and hot air flows. For example, we perform calculations with regard to acoustics, strength and flow distribution.
Ventilation
A well-designed ventilation system ensures an appropriate working temperature for the customer's equipment. Our ventilation systems are equipped with filters, fire dampers, silencers and fans in order to guarantee a reliable operation. The airflow can be varied to maintain a constant temperature, irrespective of the ambient temperature, and in order to reduce energy consumption. Ventilation systems also cover refrigeration units for generators.
Noise suppression for steam turbines
HIAK has an advanced system for the noise suppression and sound insulation of steam turbines. We enclose steam turbines using noise-suppressing materials, designed to meet the various requirements of our customers.
Our noise-suppressing materials are manufactured as 'sandwich elements', which prevent sound waves from spreading through walls, ceilings and conduits. The enclosures can also be fitted with acoustic doors and sound-insulating windows.
In addition, the enclosures can be fitted with additional sound absorbents or other types of noise-suppressing materials according to requirements.
About us
HIAK is a company with more than 50 years' experience of noise suppression. This period of deliveries and installations has provided us with extremely broad experience and the potential to develop the company in line with market requirements.
HIAK supply noise-suppression products for most applications, from solutions for simple noise problems to deliveries for more complex situations. Amymone Venture Capital owns HIAK.
Our watchwords are quality, expertise and reliability.
We provide a sound guarantee for our deliveries.