IAC is the world's largest provider of acoustic and noise control equipment. Located in more than 20 countries, our experts in acoustics, mechanics, aero and thermodynamics provide service at a local level throughout the world.
Power section noise control
IAC Boët Stopson, located in France, is the IAC group's expertise centre for noise control equipment in the power, oil and gas market sector for noise solutions:
Power plants
Combined-cycle plants
Co-generation installations
LNG trains
Pipelines
IAC Boët Stopson designs, manufactures and installs according to all major industry standards. We have built a proven track record with all major OEM and EPC contractors: Alstom, General Electric, Rolls-Royce, Centrax, Caterpillar, Deutz, Wartsila, CMI, Dresser, Weir, Technip, Total, Japan Gas Corporation and Foster Wheeler.
Our systems for project management, design and manufacture meet the ISO 9001 quality assurance standard.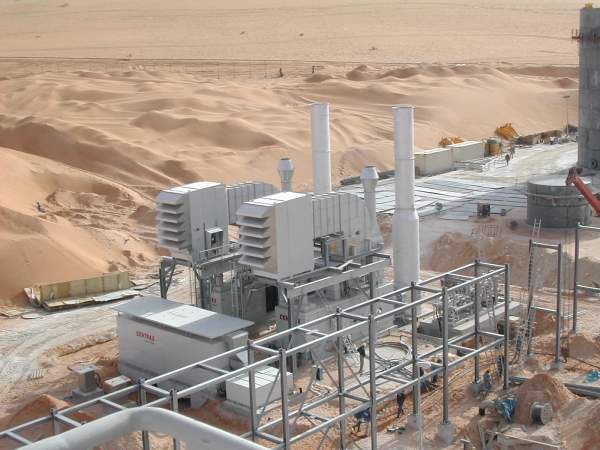 Gas turbine package for Algeria including air intake silencers with filtration, acoustic enclosures and hot gas exhaust silencer.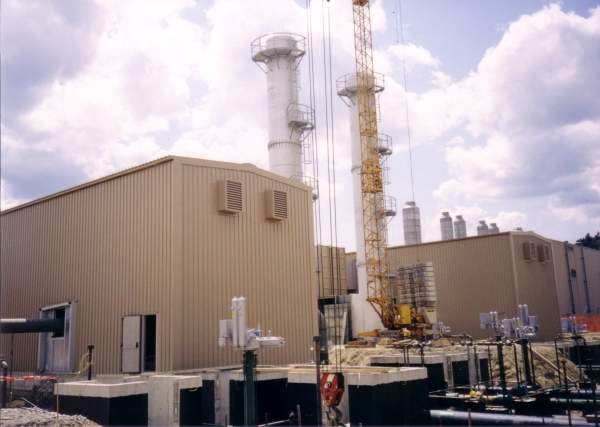 Gas turbine building in Italy made of modular acoustic panels and packaged with ventilation silencers and acoustic doors.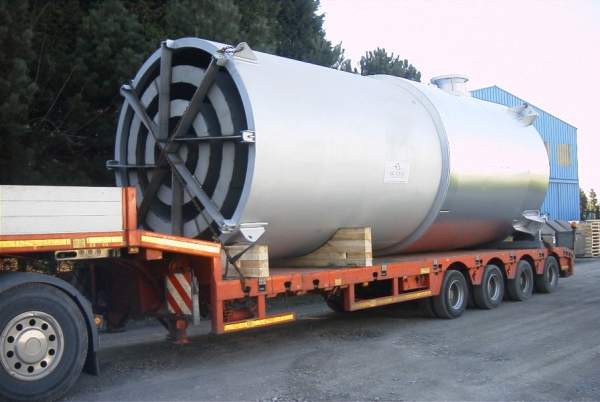 Gas silencers for gas turbine and engine co-generation, France.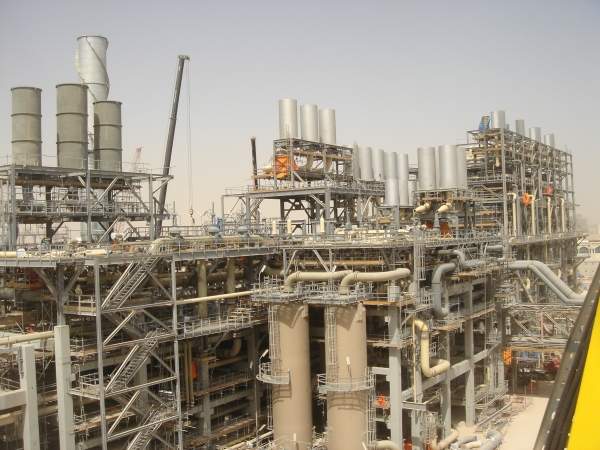 Gas vent silencers for Ras Laffan LNG train in Qatar.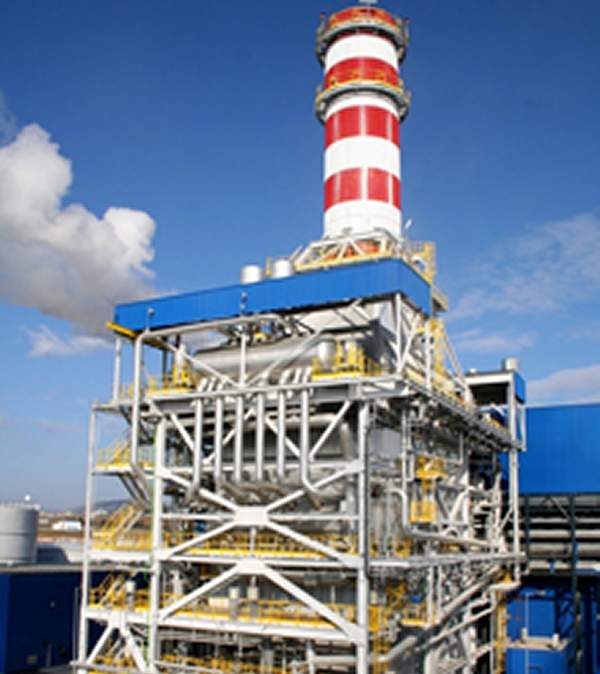 Steam vent silencers and flue gas stack silencer for HRSG application in CCPP, Greece.
Power acoustic packages
IAC Boët Stopson provides turnkey acoustic packages up to 50dbA attenuation, including:
Turbine, engine or genset enclosures / acoustic buildings / ISO containers
Complete inlet systems including filtration and noise reduction
Complete exhaust lines including exhaust silencer, GT hot gas silencer
Functions required by our OEM customers
Steam or gas vent silencers
Located downstream of relief valves and blow down tanks, our steam or gas vent silencers include multi-stage expansion devices associated with absorptive parts to meet the most stringent noise requirements, even in high frequencies. All type of gas and operating conditions can be handled. Whenever applicable, our silencers comply with PED 97/23. They are ideal for safety and control valves, HRSG, CFB boilers, ultra-critical boilers, LNG trains, petrochemical plants, or gas pipelines.
Inline silencers
Used in compressed gas networks, IAC BS' standard range of silencers provide from 15dBA to 40dBA attenuation and can be used in new or existing installations. Featuring absorptive or reactive and wave displacement principles, IAC BS inline silencers can be provided with fibre-free insulating material or various steel grade to match different gas applications and can be used with compressors, vacuum pumps, or reciprocating equipment.
Flue gas silencers
Specifically designed for hot or cold flue gas, IAC BS flue gas are made of highly resistant panels that can be fitted in outlet ducts or stacks, ensuring perfect integration within exhaust systems lines. IAC BS design ensures minimum pressure drops with highly efficient,low frequencies noise control. They can be used for gas turbines exhaust, HRSG, boilers or stacks.
Engine silencers
Providing 15dBA to 50dBA attenuation, IAC BS' range of standard engine silencers can be easily fitted to match any specific customer requirements. Optional equipment includes spark-arrestors and catalysts. For CHP projects, IAC BS can take in charge the complete exhaust system line and integration. Most usual applications include: engines packaging, gensets, standby and backup power plants, CHP projects and captive powers.
Ventilation silencers
IAC BS ventilation silencers are made of modular panels specially designed for optimum pressure drops and noise containment when dealing with air intake or discharge. Depending on the applications, they can be provided as complete casing for connection to air inlet ducts or walls or supplied as panels for specific installations. Optional equipment includes: anti-icing or filtration equipment. Most usual applications include: gas turbine inlets, forced draft silencing, air conditioning, enclosures ventilation and cooling towers.
Acoustic enclosures
As the world leader in building acoustics, IAC BS has developed specific products for power enclosures. Made of modular panels, they can withstand the most extreme weather or site conditions, while providing excellent acoustic attenuation. IAC BS enclosures can be fitted on any type of noisy equipment, whatever the dimensions, and be equipped with optional acoustic doors, windows or ventilation silencers. Most usual applications include: gas turbines enclosures, HRSG external casing, genset enclosures, control rooms and all types of machines.
Sound barriers
When it is not possible to treat noise problems at the source, or for existing installations, IAC BS proposes the FS and FD modular sound screens and barriers. Provided with their own supporting structures, fixed or movable, IAC BS sound barriers have demonstrated their acoustic performance on the most stringent applications, such as airport run ups or railway / road sides. Usual applications include: power plant fencing and transformer enclosures.
Acoustic studies and R&D
IAC BS is your global partner for noise control solutions. For EPC contractors who have to deal with acoustic determination of the equipments to be supplied, IAC BS provides studies on projects or existing installations and helps you build your RFQs. Make sure that your expensive power project will comply with local regulations, thanks to our integrated R&D department and test your product in our modern acoustic facilities.