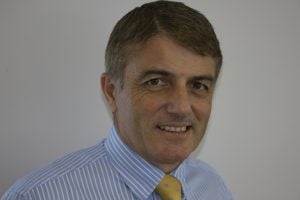 Wakefield Acoustics has appointed acoustics industry expert Brian Quarendon to the company's senior team in the role of strategic advisor.
Having operated as President and CEO of IAC (Industrial Acoustics Company) for 12 years until 2012, Brian is a highly experienced business leader with a strong technical engineering background and extensive knowledge of the worldwide acoustics industry.
During Brian's tenure at IAC, the company successfully grew organically and through acquisition to become a world leader in acoustics.
Wakefield Acoustics is a UK manufacturer of bespoke engineered acoustic solutions to a wide variety of blue chip clients throughout the world.
The company has continued to go from strength to strength and is now one of the fastest growing acoustic companies in the UK. 18 months ago, the company made a substantial investment in and relocated to a new purpose built 40,000ft² factory, which was supported by YFM Equity Partners.
Wakefield Acoustics chairman Chris Brown said: "We are very excited to be working alongside Brian.
"Brian has vast industry knowledge and a wealth of experience in the global acoustics market, and we are looking forward to working with Brian and the Board to further accelerate the growth and development of the business."
Early detection and preventative measures can mitigate the health and environmental impacts of noise in...
Having been accredited to ISO9001 Quality Management System for many years, we are delighted to...