AEG Power Solutions has more than 60 years experience providing robust and rugged power systems to the utilities industry. We are a leader for dependable and reliable systems and offer a complete range of world-class AC and DC power which protect and control products and have more than a 20 year lifetime. We deliver the industry-leading availability you need to protect your production process, to ensure optimal uptime and to deliver maximum return on your investment by reducing lifetime costs.
AEG Power Solutions serves all major oil, gas and petrochemical customers as well as intermediaries such as engineering procurement, construction (EPC) companies and system integrators. AEG Power Solutions provides support throughout the whole project life cycle, from preparation of specification (front end engineering and design), product delivery and installation, to testing, commissioning, after-sales service and maintenance.
Power systems for the utilities industry
For conventional and nuclear power generation, transmission and distribution, smart grid and green power generation, we have an optimised portfolio of power systems, including:
UPS (0.3kVA – 1.0 MVA)
Inverters (2kVA – 160kVA)
Chargers/rectifiers (5A – 2000A) and DC systems
Power controllers up to 6000A
Modular industrial power supplies
Solar systems
Switch mode power supplies
Batteries
Supercaps solutions
To serve applications such as: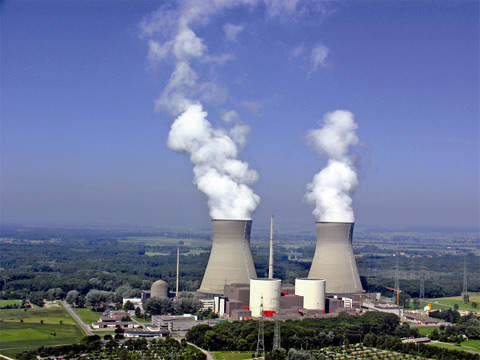 Power solutions designed to satisfy the nuclear power industry High availability systems and processes EMC resisted Seismic tested Fulfils most international nuclear standards analogue control technology safety on personnel.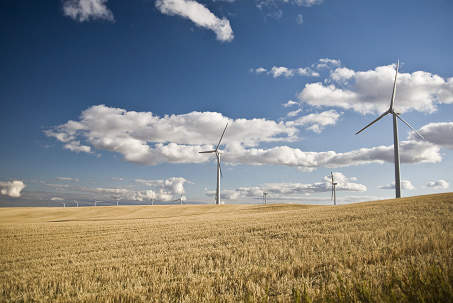 For conventional and nuclear power generation, transmission and distribution, smart grid and green power generation, we have an optimised portfolio.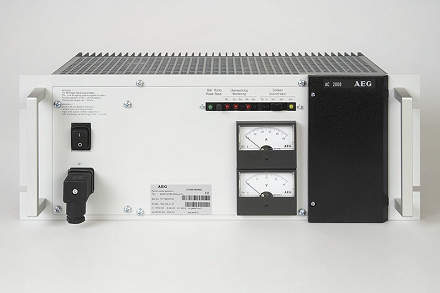 AC2000 SMPS module: Sustained short-circuit proof, low startup current and sinusoidal input current. Also available in earthquake-proof execution (qualified for nuclear power plants).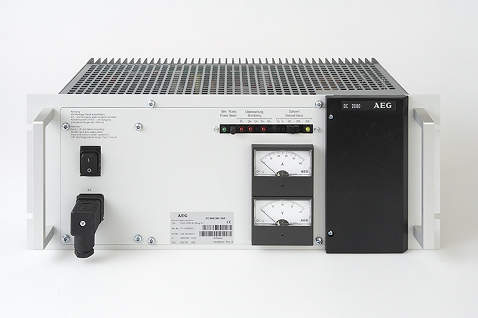 DC 2000 is a DC/DC-Converter converting 220 Vdc to either 26 Vdc with an output current of 20 A or to 48-60 Vdc with an output current of 25 A.
Fire and gas detection systems
Data processing
Radio and telecommunications
Emergency lighting
Emergency shutdown
ESD systems
Signalling
Fire fighting
Instrumentation and process control
Services to protect and maximise your power performance
Analytical services: power quality analysis, power surveys, thermal imaging, load bank testing, training, refurbishment and midlife upgrades, engineering
Installation services: pre-delivery surveys, electrical installation, system integrity testing, commissioning, specialist logistics, rental equipment
Battery services: installation, routine maintenance testing, replacement and disposal, discharge testing, impedance testing
Pro-care services: commissioning, preventive maintenance and fully comprehensive life long service contracts
Industrial rectifiers, chargers and DC Systems for offshore
AEG's latest generation of robust, industrial rectifiers, chargers and DC Systems use both analogue and proven microprocessor controlled thyristor technology to provide high-reliability power supply and battery charging capabilities.
The company's flexible approach provides exact solutions for standard system configurations and customised systems designed to comply with precise specifications.
Complete modular power solutions
The Protect MIP offers a new way of achieving reliable and cost-efficient protection for all offshore applications. A modular and scalable design with hot-swappable rectifier modules assures low mean-time to repair, reduction in the service cost and meets changing needs and future expansion.
Available with three rectifier configurations in wall mounted cabinets and nine rectifier configuration in stand alone cabinet, it is suitable for charging many types of lead or nickel-cadmium batteries. It can also be used as a direct power supply without batteries.
AEG's online double-conversion UPS system
AEG's modern Protect 8 is a true online double conversion UPS, with low maintenance cost, reduced operating costs, air conditioning requirements and battery Ah requirements.
Operating at high and constant efficiency even at low output power, Protect 8 offers high reliability (no potentiometers), high flexibility (software controlled parameters) and fast dynamic response by full digital control and high overload capacity.
The Protect 8 also offers:
On-line operation ensures permanent service
Microprocessor-driven control and command system provides reliable power supply
Battery management system boosts battery life and cuts operating costs
Broad range of output power ratings, battery autonomy times and options meet complex industrial application needs
High level protection for users and connected equipment (high intermittent overload capacity, high level short-circuit strength)
Unique modular building-block UPS configurations:
Single systems
Parallel systems
Asymmetrical rectifier and SBS power for special battery configuration
Customised input/output voltages