With more than a century of experience working on all aspects of heavy-duty gas turbine technology, Ansaldo Thomassen (ATH) continues to meet the demand for clean, efficient and reliable power in an environmentally responsible manner.
Ansaldo Thomassen leverages its expertise as a leading specialist on General Electric (GE)-type heavy-duty gas turbines by providing flexible service solutions that optimise unit availability, minimise maintenance and component costs and increase operating safety.
Conversions, modifications and upgrades (CMU)
Ansaldo Thomassen is a company with extensive experience in servicing and improving GE heavy-duty gas turbines due to its OEM heritage. With nearly 50 years of accumulated knowledge and expertise, we offer specialised engineering solutions, focusing on improving life cycle costs, increasing operational flexibility, reducing emissions, extending maintenance intervals, extending turndown, improving efficiency and extending lifetime, including innovative retrofits for renewables such as combustion conversions, hydrogen operation, controls, fast starting and AutoTune.
Spare parts for heavy-duty gas turbines
Ansaldo Thomassen designs, manufactures and delivers a complete range of capital parts for hot gas path, combustion and fuel nozzles, including consumables for GE frame 6, frame 9, frame 3 and frame 5, as well as frame 6FA and frame 9FA heavy-duty gas turbines.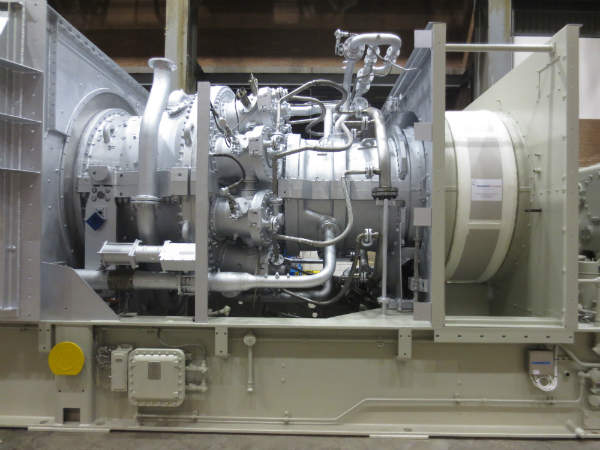 Gas turbines are rebuilt efficiently and economically.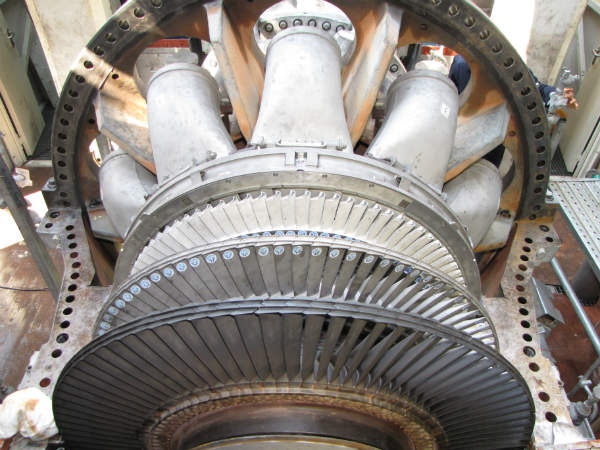 The company provides conversions, modifications and upgrades for GE® heavy-duty gas turbines and control systems.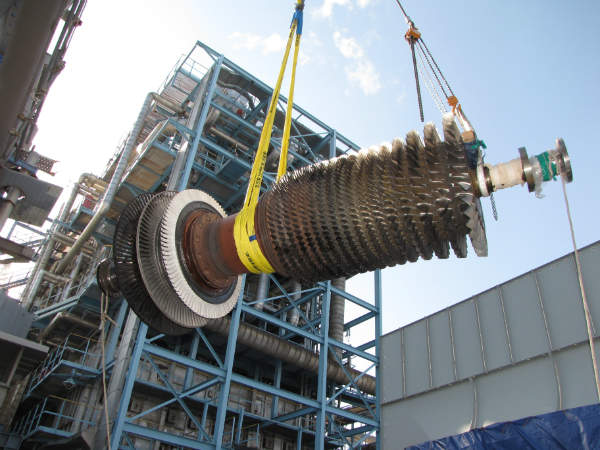 Gas turbine solutions are based on customer requirements.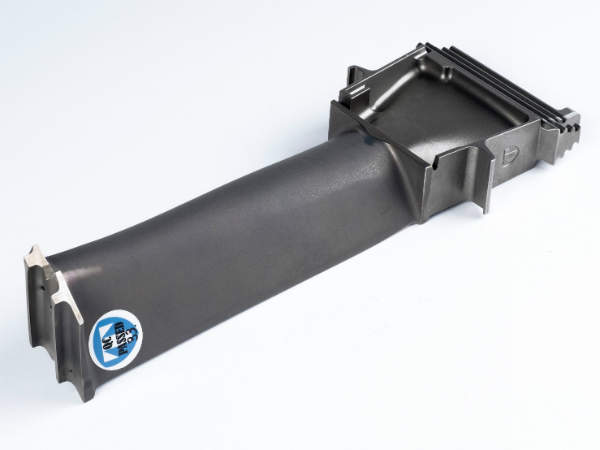 We offer hot gas path parts from production and pre-owned parts.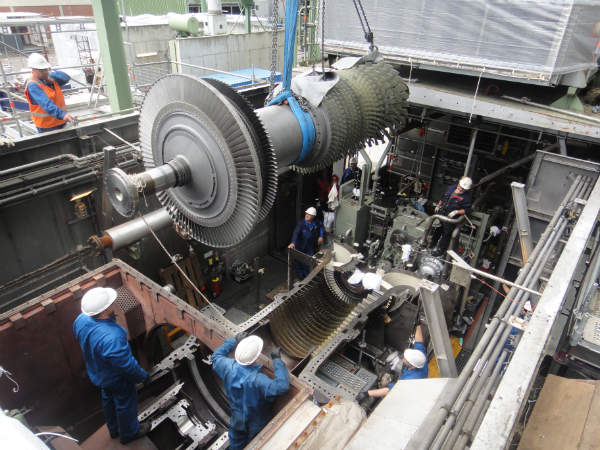 We carry out on-site inspections and overhauls, engineering consultancy, gas turbine relocation, installation and commissioning.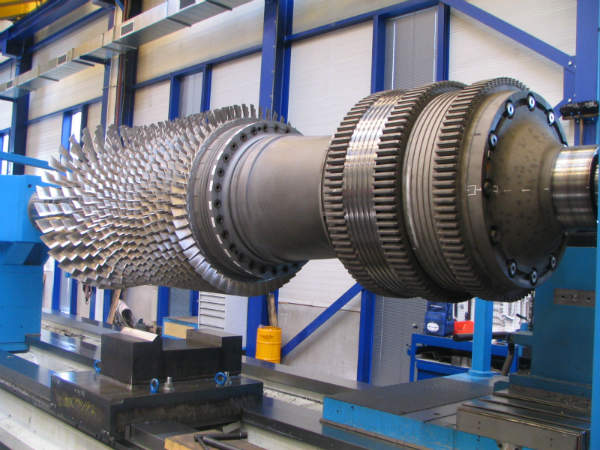 Services offered include component refurbishment, lifetime assessment and gas turbine remanufacturing.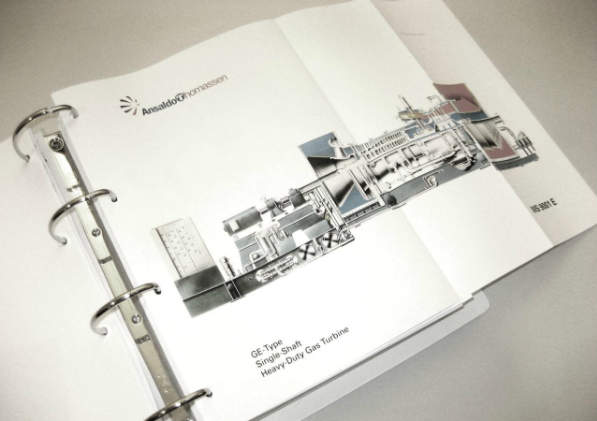 Training courses and customised education from specialists.
We also supply pre-owned parts that are inspected and repaired to our high-performance standards. Gas turbine components are reconditioned at our well-established service centres in the Netherlands and in our workshop in the UAE.
Repairs
Customers' gas turbine components are in safe hands with us. Two fully equipped centres of excellence for repairs are available to recondition your E and F-class rotating equipment into perfect shape.
Our service centres are equipped with advanced tools and machinery. Experienced engineers and in-house capabilities enable us to perform repairs in a controlled manner.
Field services
The Ansaldo Thomassen field service department consists of maintenance specialists who have extensive knowledge of GE heavy-duty gas turbines, both E and F-class. We have skilled field service engineers available worldwide to get to your site and help you with your scheduled and unscheduled maintenance.
Service agreements
Ansaldo Thomassen offers clients a total maintenance concept. It is the product of decades of experience in all aspects of GE-type heavy-duty gas turbine technology. Our flexible service agreements are based on a total maintenance concept, offering customers enhanced unit availability and reliability along with reduced maintenance and operation costs. This concept includes the gas turbine itself, all auxiliaries and load gear, generator, boiler and steam turbine maintenance in full-service flexible service agreements (FSAs).
Gas turbine remanufacturing
Ansaldo Thomassen can globally source GE-design heavy-duty gas turbines to remanufacture and upgrade them at our facility in the Netherlands. Remanufactured units are offered with short lead times and reduced investment levels. Within our gas turbine remanufacturing programme, we integrate custom solutions such as emission reductions, control system upgrades and extended lifetime programmes, for example on the gas turbine rotor.
Training
We like to share our knowledge by offering numerous high-quality training courses at our training centre or at clients' facilities. We are offering standard mechanical training courses, as well as control training. Training programmes can also be designed in line with special requirements.
About Ansaldo Thomassen
We provide a flexible, reliable and multi-platform portfolio to improve life cycle costs, reduce emissions, improve efficiency and extend lifetime.
Together with our parent company Ansaldo Energia in Italy, as well as our sister companies PSM in the US and Ansaldo Thomassen Gulf in the UAE, Ansaldo Thomassen (ATH) is part of the global multi-OEM gas turbine services team. Combining the engineering capacity from our OEM expertise and background, coupled with the flexibility of an independent service provider, we are a leading high-technology aftermarket service provider for multi-OEM platform gas turbine power plants worldwide.
Based on a history of a long-standing and successful manufacturing associate agreement with General Electric, Ansaldo Thomassen is a full-scope gas turbine service provider with an extensive portfolio of innovative gas turbine performance upgrades, own designed and manufactured gas turbine spare parts, component repairs and field service capabilities. We have a full solutions portfolio to serve your GE Frame 9E, Frame 6B, Frame 5, Frame 3 and Frame 9F gas turbine service requirements.
From our headquarters in the Netherlands and through Ansaldo Energia's local execution centres based in the US, Asia and the Middle East, Ansaldo Thomassen serves customers around the world.