Energetic provides high-quality turbomachinery servicing and repairs for steam or gas turbines, as well as axial and radial compressors.
The company has a total-package approach and a thorough understanding of customer needs, making a key difference in Europe's power industry.
Power plant component remanufacturing
Energetic has extensive experience in plant assembly and operation, gas and steam turbine commissioning, in addition to the remanufacturing and re-engineering of spare parts and equipment. Projects are always completed according to the client's individual needs.
The company takes on new challenges and carries out 3D scanning, re-modelling, engineering, troubleshooting, quality control, and inspection of parts in order to develop the best overall solution for every project.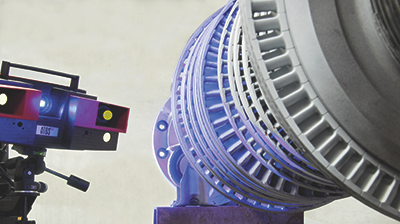 Energetic provides 3D scanning, re-modelling, engineering, troubleshooting, as well as quality control and inspection of parts for the energy industry.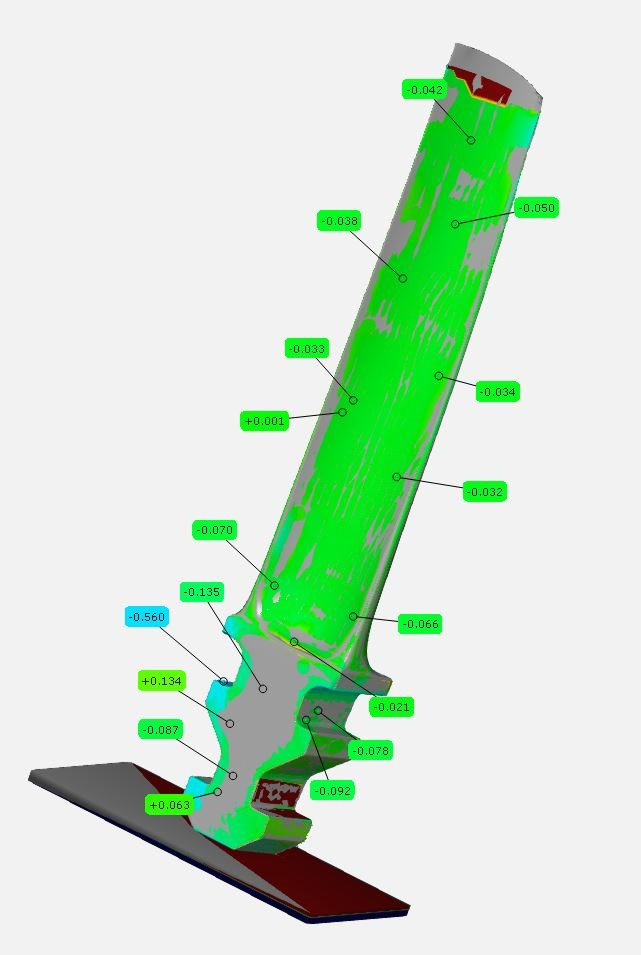 The company offers quality inspection tools for blades and multiple turbomachinery parts, comparing repaired and newly produced parts with 3D models to check geometrical deviations.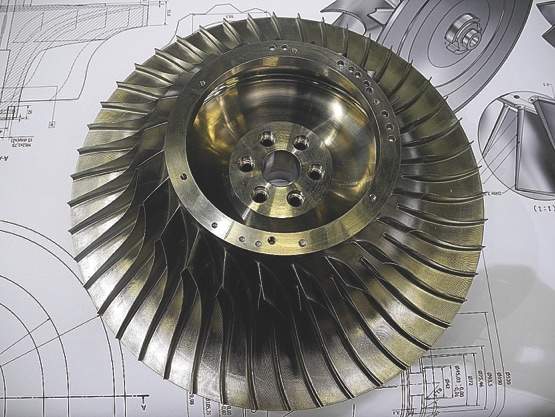 Each of Energetic's spare parts and full equipment designs always meet important quality requirements.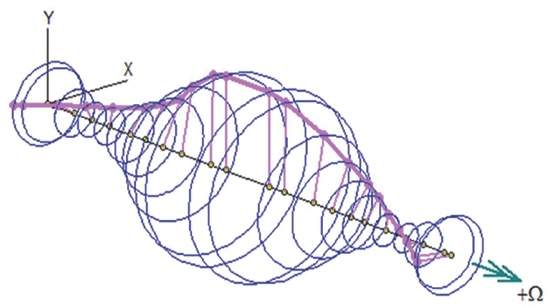 Energetic's computer-aided design (CAD) software offers rotor dynamic simulation of first and second stage integral-geared air compressors.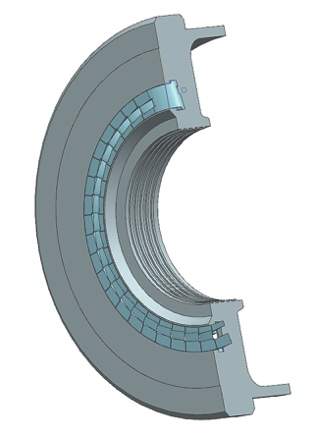 The company re-engineers steam inlet nozzles for the power industry.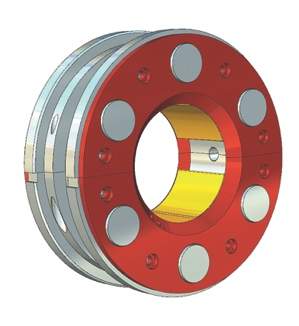 Energetic's solutions improve the stability of power plant components by using a load calculation programme for re-designing.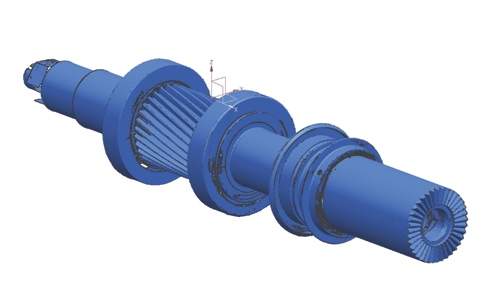 The company re-engineers pinions for geared turbines, solving thrust fixating issues.
Energetic delivers extensive on-site services, so work can be completed at client premises or in the company's fully equipped workshop. Assembly and disassembly activities are accompanied by inspections, replacements and / or repair of parts in combination with the company's engineering capacities.
Production of parts by scanning and modelling
Accurate high-resolution 3D images are generated by combining optical measurement technology and scanning with 3D coordinate measurement machines (CMM).
Choice of technology depends on the required level of precision and tolerance. Blue light scanning is used to provide optimal results with tolerance margins between 0.01mm and 0.005mm, while the company usually chooses photogrammetry for larger objects such as complete compressors or steam turbines.
In general, Energetic carries out scans during service activities to avoid any unnecessary shutdowns. It then uses the resulting data to define the complete or partial geometry of the object in a scatter cloud or polygonised mesh.
The next step consists of defining the mathematical shape or creating a non-uniform rational basis spline (NURBS) model, which is subsequently turned into a full model using next-generation (NX) Siemens computer-aided design (CAD) software. All wear and tear is eliminated and experienced engineers define all required dimensioning and tolerance specifications.
The finished CAD models are sent to production, where they can be manufactured and provided in very short delivery times.
Once the parts are ready, they are subjected to rigorous quality control checks in accordance with Energetic's internal ISO9001 certification. New parts are scanned and the images are compared to the design, allowing for the efficient detection of possible faults and quality issues.
As an independent service provider, Energetic supplies customised product solutions for turbomachinery and parts, including industrial steam and gas turbines, as well as turbo compressors, blowers, and fans. It also provides strategical machinery and parts such as refiners, vacuum compressors, steam blowers, heavy duty pumps, and planetary gearboxes.
Re-engineered spare parts for the power industry
Energetics re-engineers and optimises spare parts, resulting in better-performing turbo equipment for power applications. Restructuring means that less component maintenance is required and the lifecycle of older installations is extended, ensuring they run efficiently for longer and clients do not have to rely on machine manufacturer servicing.
The company provides all necessary spare parts at competitive prices.
Spare parts and full equipment design and simulation
Spare parts and full equipment designs meet quality requirements, and calculations are used to improve particular designs where there is wear and tear or irregularities in shape.
Energetic calculates full-rotor dynamics, hydrodynamic bearing, and gear load. It can also conduct a stress analysis or a finite element analysis to check the complex geometry of designs.
When the equipment's operating points change, the company simulates these in a computational fluid dynamics (CFD) programme, allowing improved design of compressors and turbines to create the highest performing model. Energetic also uses a portable hybrid spectrometer equipped with a sparking probe for metal analysis.
Service, advice and trouble solving for power plant turbomachinery
The company delivers high-quality customer services such as advice and troubleshooting.
Technical engineers have digital and operational knowledge, which enables them to offer detailed guidance and renowned field expertise.
Energetic remains in close contact with the customer to discuss the findings made by technicians on-site, while proposals, solutions, plans, and work progress are always clearly communicated.
Energetic acts as a 'one-stop shop', with its complete service offering. The company also provides reliable, standalone solutions such as quality control, inspection of parts, and measurements.
Fast and accurate quality inspection tools for turbine parts
State-of-the-art control applications for blades and multiple turbine components compare the 3D file with the repaired or remanufactured part to check the geometrics and tolerances, and automatically generate quality inspection reports. This control mechanism can be used as an independent service.