Goodway Technologies is a global manufacturer and marketer of industrial maintenance solutions for commercial and residential real estate, manufacturing, power generation, maritime and other industrial applications.
Incorporated in 1966, our innovative products have been used by facilities and plant maintenance personnel worldwide for the maintenance of HVAC systems, plant machinery, hazardous material cleanup and other industrial maintenance needs.
Industrial maintenance and cleaning equipment
Our products include tube cleaning systems, condenser cleaning systems, industrial vacuums, cooling tower maintenance systems, commercial pressure washers, descaling systems, coil cleaning products, hose and pipe cleaning systems and more.
Goodway counts some of the largest power generation companies in the world as clients. Our maintenance equipment is used in power plants, offshore facilities and everywhere in between. Our condenser tube cleaner solutions are specially designed and field tested to deliver optimal results in clearing tubes of manganese, iron, calcium carbonate scale and microbial fouling. And cleaner tubes deliver better heat efficiency, which means cost savings to you.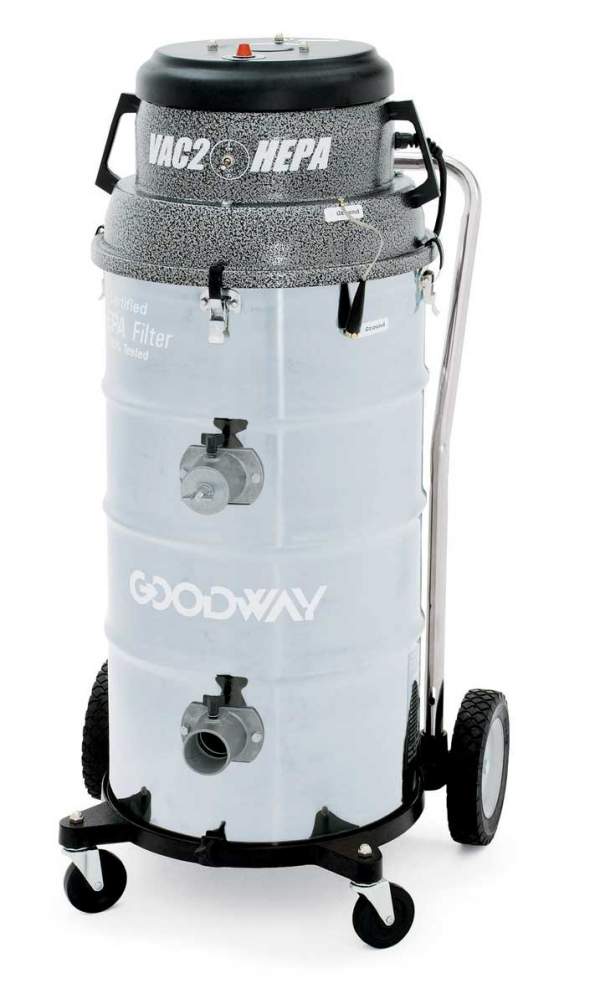 Goodway VAC-3-HEPA industrial vacuum for HEPA vacuum needs.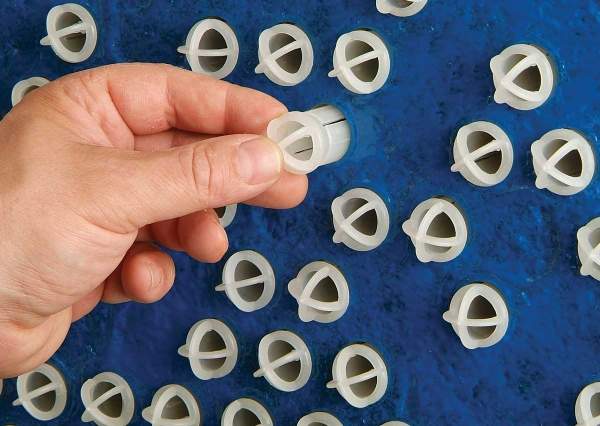 Goodway condenser tube macro filters for filtering mollusks, mussels and other debris.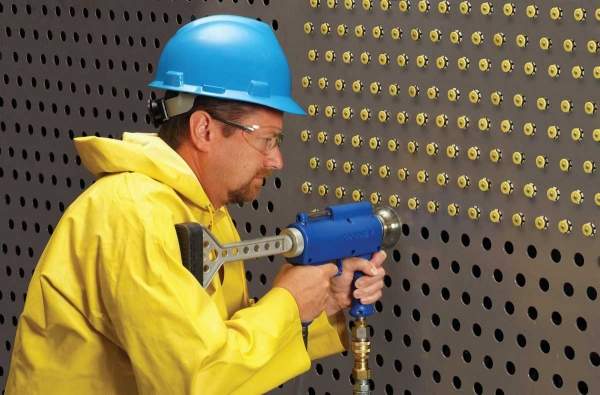 Goodway BSL-50 lightweight condenser tube cleaning gun.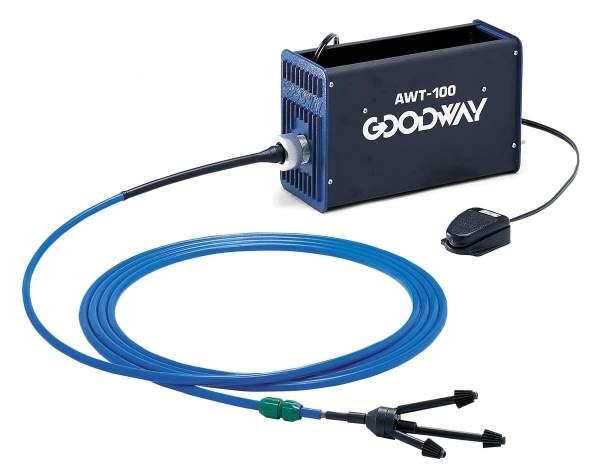 Goodway AWT-100 rotary tube cleaner for heat exchangers, oil coolers and more.
Specific to power generation maintenance needs, Goodway Technologies produces the following products:
Surface condenser tube cleaning guns and projectiles
HEPA and hazardous material cleanup vacuums
Rotary tube cleaning machines and shafts
Industrial video scopes
We are also known throughout the power generation industry for our other lines of maintenance equipment such as industrial vacuums, including hazardous material pickup, pressure washers and HVAC maintenance tools for cooling tower cleaning, coil cleaning and more. All of our award-winning product lines are focused on delivering results faster with more efficiency.
High-quality industrial maintenance systems
Since Goodway's earliest days, the company has built a reputation for manufacturing the highest quality industrial maintenance systems in the world. Today, Goodway products span the globe. From Afghanistan to Zimbabwe, Goodway equipment is used in more than 125 countries and on every continent, including Antarctica. To better serve its customers, the company has expanded its sales arms throughout North, Central and South America, Europe, the Middle and Far East, Africa, and Australia.
Leading manufacturer of tube cleaners, hi-pressure washers and vacuums
With its dedication to quality and personalized service, Goodway now dominates its markets. In a study conducted by Industrial Equipment News, a magazine with a circulation of more than 200,000, readers were asked to rate several manufacturers of tube cleaners and hi-pressure washers. Goodway ranked number one in quality, reliability and competitive pricing in both fields.
In another study conducted by Industrial Maintenance and Plant Operations, a magazine with a circulation in excess of 150,000, readers were asked which manufacturers came to mind when they thought of vacuums. The number one answer was Goodway, leading the list of 24 companies named.