Kinetic Australia provides engineering services and precision solutions to optimise power plant performance.
Power plant engineering services
Our services include:
Equipment installation, operations and maintenance
Risk management and information systems at power generation facilities
Analysis of data trends
Advisory for quality, safety and environmental systems
Oil filtration and purification
Supervision for scheduled plant shutdowns
Electrical and mechanical engineering
Integrated engineering services for power applications
We provide comprehensive mechanical and electrical engineering services, diagnosis of faults, and maintenance and repair of critical equipment.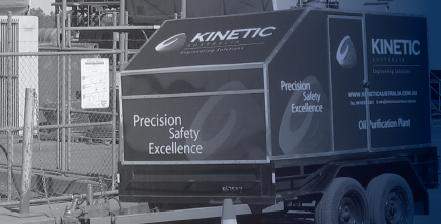 Kinetic Australia offers precision excellence in power plant performance.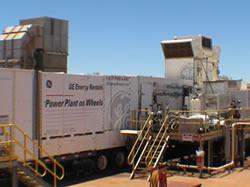 Since 2006, Kinetic Australia has been actively involved with optimising operations at Birla Nifty mine in Western Australia. Work has included operation and maintenance of the facility's power station, as well as the commissioning and installation of new gas turbines.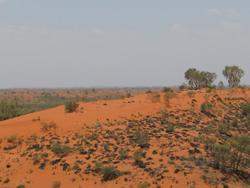 We are based in Perth, Western Australia, and offer site engineers and supervisors, as well as state-of-the-art workshops.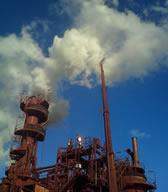 Between 2004 and 2010, the company supervised and scheduled planned plant shutdowns at Murrin Murrin Nickel Mine for Minara Resources. Work also comprised maintenance and repair or equipment and supervising fitters.
In addition, our service offering includes predictive maintenance through methods such as vibration analysis for a broader customer base.
We can carry out construction, maintenance and repair of hydraulic systems, and also offer welding services.
Our infrastructure services include solutions for diesel tanks, demineralised water systems and pipework systems.
Oil purification plants
A Kinetic Australia engineering innovation is the precision oil purification plants for removving impurities from oil, effectively restoring its properties to values superior to new oil at a fraction of the cost.
Fully certified oil purification and filtration systems
Kinetic Australia's precision oil purification plants offer economical solutions that optimise operations. For example, a breakdown voltage with a 2.5mm electrode gap is boosted significantly from 25kV to 50kV-80kV.
Our oil purification plant services ensure high-effectivity for refilling and draining processes, which are also eco-friendly and offer commercial benefits due to eliminating the need to dispose of oil.
Kinetic oil purification plants
Kinetic oil purification plants (KOPP) restore and boosts the value properties of the oil much more cost-effectively than normal processes. It works by removing particulates such as carbon, dust and rust. In addition, it lowers the acid index number and also extracts a large percentage of moisture.
In transformers, it also flushes out moisture and particulate matter, and carries out drying and degassing of units through a vacuum, as well as circulating heated oil and filling treated oil.