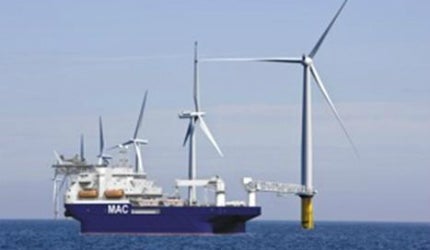 Marine Assets Corporation (MAC) is an established provider of turnkey services for new-build vessels that are high in quality and low in cost, all meeting global standards.
Over the course of the last decade, the company has been active in the delivery of more than 30 ships to some of some of China's highest profile shipyards
Due to our established working relationships with certain shipbuilding vendors and facilities, we are able to provide economical solutions to meet the new-build demands of new and existing customers.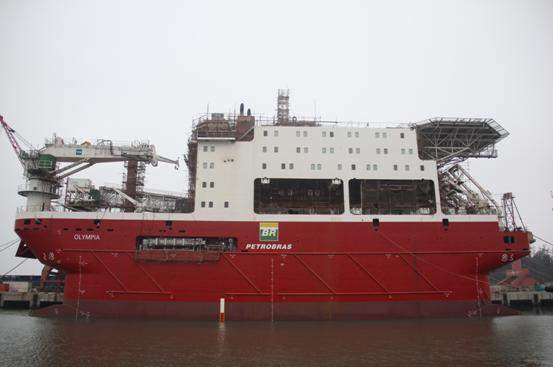 In March 2013, we launched our first CSS Accommodator was officially launched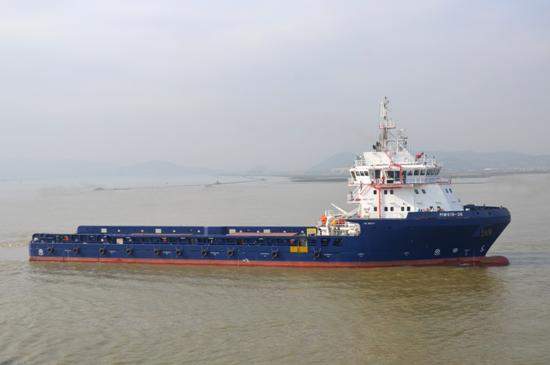 Our customised offering of new-build ships include an 87m PSV, with DP2, FiFi1, 950m² clear deck and 5000DWT.
Testing services are carried out on all the vessels we work on, which includes FiFi testing on 60m PSVs.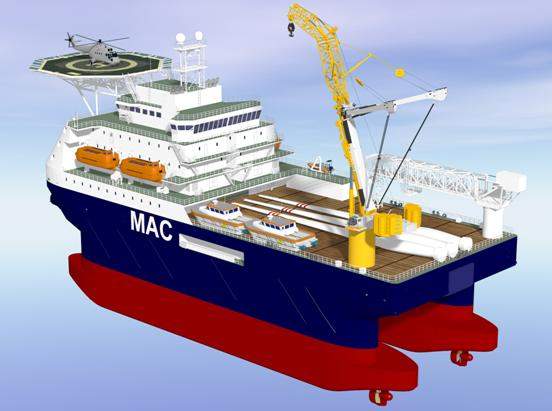 CSS Seabreeze provides single-cabin accommodation for 300 personnel and can operate for 30 days straight.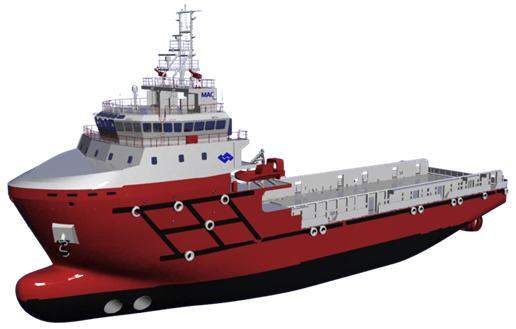 MAC can provide platform supply vessels, such as its 75m model.

Multiple offshore operations can be carried out using a 95m multi-purpose supply vessel (MPSV).
New-build ship supervision
We provide specialist services for new-build ship supervision. On the ground, we have a Chinese-speaking crew that is supported by our international team that takes care of management.
This combined experience ensures that customers are provided with a diverse number of service options, including advice for design and choosing a yard, as well as practical supervision of projects.
Another of MAC's specialties is new-build resales, with up-to-date knowledge of future vessel availabilities due to the expanding of our customer database of specialist builders. Contact us for a current list of available vessels.
In addition, MAC also supplies specialist tonnage. We started thinking outside the mainstream a while back, instead planning ahead and focusing on what vessels will be required in the future, such as our Compact Semi Submersible (CSS).
Management of new-build ship services
With our services, clients receive customised solutions. We ensure that each client is treated individually to have all their needs met.
We offer services for planning, design, tendering, supervision and construction of new-build structures.
All projects are carried out by personnel experienced in working with a range of shipbuilders on a diverse line of vessels.
Semi-submersible vessels
Our flagship CSS design uses semi-submersible technology to provide a more economical option to large accommodation vessels and jack-up barges.
The purpose of the design is to meet the demands for increased flexibility and cost-effectiveness in offshore accommodation and support services. These capabilities are particularly useful for oil and gas operators in boosting production and bringing down costs.
CSS capabilities for working in adverse weather conditions surpass those of similarly sized units.
A diesel electric propulsion system and top-of-the range of dynamic positioning system (DP3) enables manoeuvring capabilities to be carried out precisely and fuel-efficiently.
Despite CSS vessels being modifiable to meet any requirements, the focus is currently on variants of a wind farm mothership.
CSS Seabreeze is able to carry out operations in the field for more than 30 days, with the option to change the fan blades if necessary. Accommodation comprises 300 single-room cabins.
Customised offshore vessels
Another area we focus on is PSV/MPSV's vessels. Working closely with a designer, we have created affordable, highly capable vessels, with impressive tank capacities. These vessels are in the 60m, 75m, and 86m categories.
We offer significant levels of flexibility in the customisation of these vessels to ensure we meet specific customer requirements for machinery and accommodation. All our services meet the relevant regulations and criteria.