Meinberg Radio Clocks provides products for time and frequency synchronisation, such as time signal receivers (GPS, GLONASS, DCF77, MSF) and systems to convert time information into various signal types, as well as solutions for signal dispersion and distribution (NTP, PTP).
Substation automation demands precise time synchronisation for extensive controlling technologies, such as SCADA systems, a variety of protection relays, bay controller units and intelligent electronic devices (IEDs), which are required in power networks.
There are different approaches possible to achieve the required accuracy. Time synchronisation for substations with integrated protection and system control functions, as well as data collection, requires a target architecture that distributes synchronised time in several ways. Different solutions are available and can be realised using Meinberg timing equipment.
Network time protocol synchronisation in power systems
LANTIME time servers can synchronise systems that support network time protocol (NTP) or simple network protocol (SNTP). The highly stable internal oscillator bridges periods of interference and temporary loss of synchronisation, which guarantees high accuracy at any time. LANTIME time servers use Meinberg's internal clock (GPS, GLONASS, DCF77, MSF, WWVB or IRIG time code receiver) as a precision time reference source.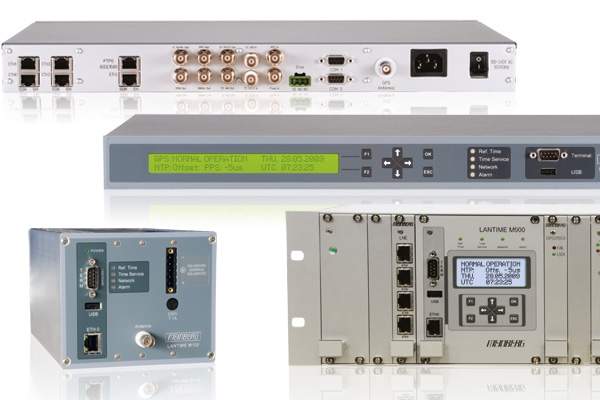 Network time servers for power generation, transmission and distribution (substation automation).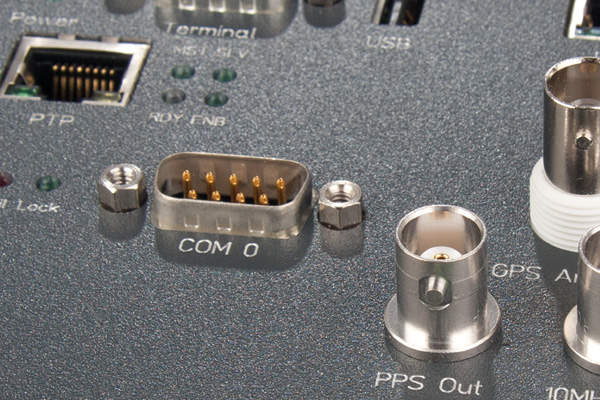 IEEE 1588 PTPv2 Grandmaster and Slave Clocks. Highly precise synchronisation in transmission and distribution networks.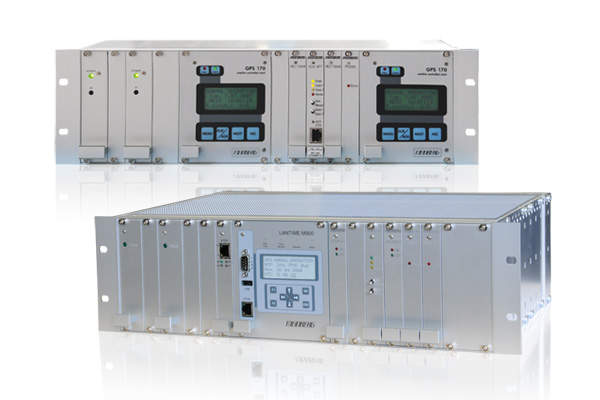 GPS / GLONASS receiver and redundant synchronisation systems with various time code outputs via fibre optical connectors.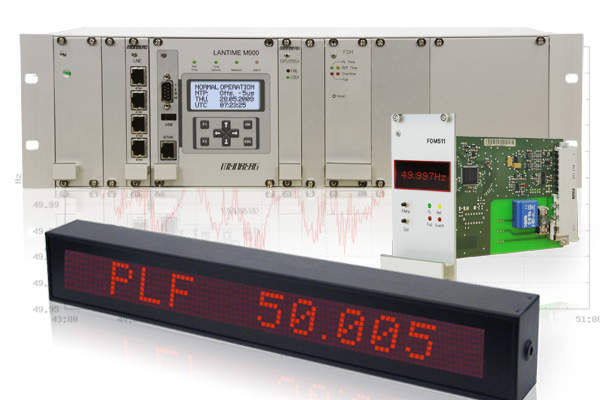 Power line frequency monitoring. Cost effective, powerful and robust solution to monitor and record power line frequency performance.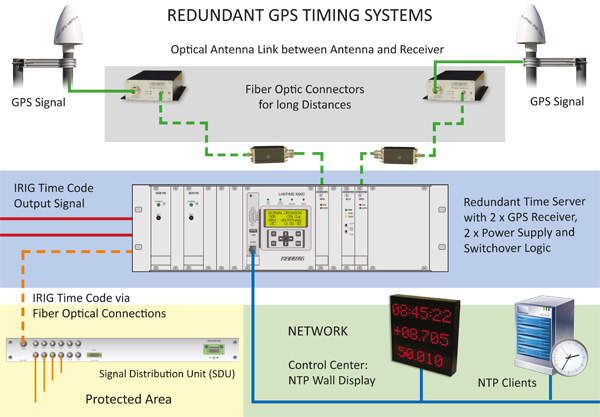 Time synchronisation and time signal distribution for power industries with satellite receivers in modular cases.
Our NTP time servers are suitable for almost any application because they can be individually configured by choosing between different form factors, power supply functions, reference time sources, additional interfaces or outputs. LANTIME time servers are available as DIN rail mounted and rack mounted servers.
Meinberg devices provide:
Synchronisation of NTP and SNTP compatible clients
Web-based status and configuration interface
Supported networking protocols: IPv4, IPv6, HTTPS, HTTP, SSH, TELNET, SCP, SFTP, FTP, SYSLOG, SNMP
Alert-notification system of status change
Full SNMP v1,v2 and v3 support
IEEE 1588 synchronisation solutions for power industries
Meinberg precision time protocol (PTP) Grandmaster Clocks not only offer a highly accurate source of synchronisation for PTP clients (IEEE 1588 Slave Clocks), they also introduce the exact time to your PTP networks.
The PTP v2 multicast implementation of our PTP Grandmaster Clocks is fully compliant to the IEEE 1588 standard, so also provides PTP management messages for monitoring and configuration.
Supported network protocols:
UDP / IPv4 – layer 3 (multicast / unicast)
IEEE 802.3 – layer 2 (multicast)
Delay mechanisms:
End-to-End – E2E (multicast / unicast)
Peer-to-Peer – P2P (multicast)
Comprehensive time and frequency synchronisation solutions
The Meinberg SCU switchover logic ensures that the signal generation from two receivers (e.g. GPS / GPS or a combination of two different input sources, such as GPS / DCF77) is automatically switched to the output connectors based on the synchronisation state of the receivers.
Redundancy for NTP clients with only one time server configuration can be achieved with Meinberg's cluster feature, which makes multiple LANTIME time servers available under one virtual IP address.
An integrated network management processor supports remote control and monitoring. The dual power supply system ensures high availability in case of a breakdown in the power source. Our timing systems provide a free-running clock on quartz base or a rubidium based atomic clock.
FDMs – power line frequency monitoring
Meinberg systems with a frequency deviation monitoring module (FDM) are cost-effective, powerful and robust solutions to monitor and record power line frequency performance. Systems with frequency monitoring functionality also enable the user to receive alarm notifications if the frequency falls outside preset limits, and to easily log system performance data in order to fulfil regulatory compliance requirements.
The FDM is designed as an option for Meinberg LANTIME time servers. Each time server equipped with the FDM module offers a full LANTIME feature set, including highly accurate and reliable GPS synchronised stratum 1 NTP time and network interfaces.
Signal multiplication and distribution units for power applications
Meinberg signal distribution units (SDU) are the simplest and most convenient way to add more buffered timing signal outputs to your distribution rack. The SDU base chassis can be equipped with one or two modules, each providing 12 additional IRIG AM, DCLS, or fibre optic signals.
Meinberg provides different types of SDUs:
Multiplication and distribution of TTL signals, such as the 1PPS, 10MHZ or unmodulated IRIG (IRIG DCLS)
Multiple IRIG AM outputs from a single IRIG input source
Multiplication of optical multi mode signals like 1PPS, 10MHz or IRIG DCLS
Precise time with a stable and free-running clock
With a free-running clock, the oscillator maintains the accuracy of our time receivers with a certain precision for a certain time. The stability of the integral clock depends on the internal oscillator.
Available oscillators / max. holdover time (day | year):
TCXO temperature controlled oscillator / ± 4.3msec | ± 16sec
OCXO oven controlled oscillator / ± 65µsec | ± 1.6sec
OCXO DHQ double oven oscillator / ± 4.5µsec | ± 158msec
Rubidium oscillator / ± 1.1µsec | ± 8msec
Solutions for time and frequency synchronisation with GPS, GLONASS, DCF77 and IRIG signals
Meinberg Radio Clocks is a high technology company founded in 1979 and is located in Bad Pyrmont, Germany, approximately 70km south-west from Hanover. 30 years ago, everything started with a small range of DCF77 long wave receivers for industrial applications. During these years Meinberg turned into a successful and reliable partner for NTP Time Servers and innovative solutions for time and frequency synchronisation using GPS, GLONASS, DCF77 or IRIG signals.