Richard Chambers provides a wide range of products that offer cost and energy savings to industry and end-users, from ultrasound diagnostic tools to oil leak repair and prevention.
Companies in the power industry are always looking to increase efficiency and reduce costs. Our solutions have quick pay-backs and provide competitive advantages.
Our 25 years of experience and competence ensure you can rely on us to provide the highest quality products. Our programme, entitled 'Saving with more Performance', has twice been awarded prizes for saving costs and energy, and its benefits for the environment.
Ultrasound diagnostic tool for power stations
The Ultrasonic SPY is the world's most sensitive ultrasound fault-finding device. With it, in spite of normal loud background noise, defects can be detected with little or no training.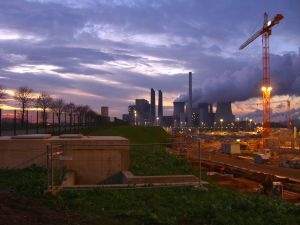 Richard Chambers provides ultrasound diagnostic tools, motor controllers, PTFE lubricant, lighting units and oil leak repair and prevention products for the power industry.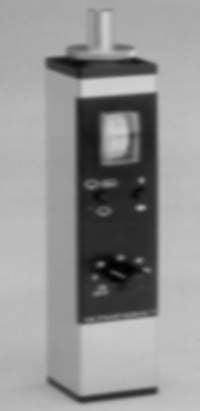 The Ultrasonic SPY is a new diagnostic tool using ultrasound and is ideal for use in and around power stations.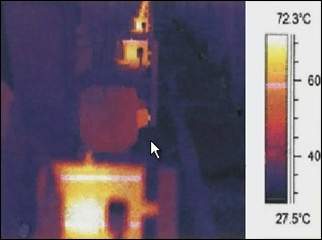 The Powerboss Integra motor controller is designed to optimise power consumption in motors that are running under their design load, or cyclically.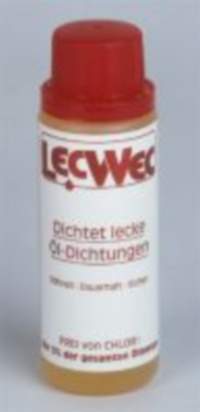 LecWec is used for oil leak repair in all automotive and industrial applications such as power plants.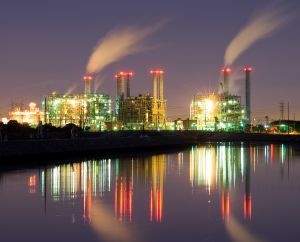 Intelli-Light lighting units offer immediate energy savings for power plants and power stations.
Mechanical, hydraulic, electrical and air / gas systems can be monitored and wear can be detected at its earliest stage, which avoids unplanned down-time and even component replacement.
NASA tests have established that the SPY is three times more sensitive compared with other similar devices. NASA now has three units on the International Space Station (ISS).
In industry, users making the change from another ultrasonic device all report that they are finding 50% more compressed-air leaks. The absence of a background electronic hissing also allows the slightest defect to be located.
SPY can also detect for instance condensors, which are often mounted in unaccessible places According to US figures, mis-functioning can cost $10,000 per year.
The standard SPY model can detect air or gas leaks at up to 30m. An accessory extends this to up to 100m, making it ideal for use in chemical and petroleum plants, and in power stations, where it can also detect transformers 'on the blink' and defective insulators on power lines. An explosion-safe version is also available.
Ultrasound software system for bearings and gears
A further option for the SPY is 'Sound CTRL', a software system which records the ultrasound from bearings and gears and allows them to be archived, evaluated and compared.
Much simpler than vibration analysis, and much cheaper to implement, the Sound CTRL system is easier to use than vibration analysis. It is also suitable for use in situations where vibration analysis gives no useful information.
Motor controllers for power plants
The Powerboss motor controller optimises power consumption in motors that are running under their design load, or cyclically. Optimising takes place every 100th of a second.
While running off-load considerable savings are available. Several other features are available, and can be activated by the programme if and as required.
The Powerboss soft-start feature allows for starts to be programmed over up to more than 4min. In belt-driven systems, the saving in belt cost alone has frequently repaid the investment within a year. To understand its basic function, it can be compared to cruise control in a car.
PTFE friction-reducing coating
Many people do not realise the degree to which different greases and oils can impact energy use and wear. Richard Chambers' product range includes PTFE coatings for friction surfaces, certified to reduce wear by up to 88% (with reductions in energy requirement).
From 1984-1989, the Cranfield Institute in the UK studied one Chambers product, and concluded that the use of PTFE was beneficial in every mechanical and hydraulic area.
The PTFE used in Chambers' products is high-density PTFE, which should not be confused with low-density versions, such as Teflon. High-density PTFE offers a coefficient of friction of 0.02, while the low-density version offers 0.04.
Lighting units for power plants
Richard Chambers offers a radical solution to lighting costs. In a 1:1 exchange with 400W metal hydride lamps, the company's 'Intelligent-Lighting' lighting units, based on T5, offer an immediate energy saving of 50%, with 20% more light and 39,000 burning hours, reducing maintenance costs by 66%.
By taking advantage of the digital daylight compensation and occupancy sensor, sensor, fitted to each light, have regularly achieved savings of more than 80% in warehouses, and under colour-critical production conditions of 60%. The installation costs for the less efficient centrally-controlled systems exceed the cost of having each light thinking for itself.
With the breakthrough by Philips, Chambers also offers LED-lights, which can in many circumstances offer an even greater saving. They carry Philips' guarantee of 50,000 hours or five years.
The three basic models of lighting unit all offer options to make them suitable for various requirements. The range covers mounting heights from 4m to 20m.
The company also provides lights for offices, reception areas and canteens that are not limited to a minimum 4m.
The pay-back on relamping can be achieved through energy savings alone within 24-30 months. In new projects, the additional cost, compared with installing lighting previously available, is typically repaid within four to five months.
Oil-leak repair and prevention
LecWec is ideal for use in industrial applications, such as power plants, where down-time can often be so costly in lost production that a 'normal' repair keeps on being postponed. It can be added to a running machine.
Over time, every polymer rubber seal will lose its plasticisers, become stiffer, and shrink. At some stage this will mean that it ceases to function properly, and so leaks will develop. LecWec replaces these lost plasticisers and in doing so causes the seal to swell by about 3%, which will cancel out any wear on the sealing lip.
LecWec also works with gaskets. LecWec has a very large molecule compared with oil. Where the oil is 'sweating' through a very narrow gap between gasket and metal, LecWec can 'nest' into the gap and block the path for the oil. It has no effect on any oil, forms no solids, and can be used in all oil systems. It is already the standard cure for oil leaks in over 25 countries.
Combining Chambers' products can often lead to added advantages. For example, using the SX-6000, which reduces wear as well as energy losses, and SPY together, can remove the need for a maintenance calendar.
PTFE treatments to boost efficiency of air-conditioners and refrigeration systems
The Optimiser comes from the SX-6000 product family and is a new form of PTFE treatment that offers the innovative advantages of Cold-Plus air-conditioning and refrigeration solution.
With costs continuing to spiral for equipment, utilities and replacements, people are working out ways to boost efficiency from operations and equipment.
Cold-Plus is one-time treatment that is proven to be cost-effective, following more than six years of development and largely independent testing.
Reduced energy consumption ensures that a 100% return on investment is gained in a matter of months, while dramatically cutting costs for maintenance and extending treated units' service-life.
Oil fouling is removed without the need for a change of refrigerant, with further oil fouling prevented by the PTFE bond to tubing inner walls. Refrigerant flow is also boosted by the PTFE coating, while thermal transfer increases. In addition, refrigerant temperature is decreased through improved 'pool boiling' during the phase transition from liquid to vapour
Common examples of results include a 12% increase in efficiency of transport refrigeration; residential users notice a 19.96% reduction in running time for compressors, and dairy milk cooling operators notice a 22% efficiency boost.