Winsted is a worldwide leader in control room console solutions. We create attractive, ergonomic consoles and furniture, which aim to improve comfort and optimise efficiency.
We offer stock and customised consoles suitable for any application. Whether it is for a state-of-the-art control room from the ground up or a simple upgrade to an existing operations room, Winsted can provide the ideal solution.
Our experts combine industrial design, ergonomics and interior design to create solutions that reduce tiredness and improve productivity in the workplace.
Custom control room consoles
Control rooms for power generation, transmission and distribution are some of the most mission-critical environments. Safety is a key concern for these applications and a primary focus of control room design. Ergonomically designed control workstations and the layout of the control room can help to achieve strict safety and performance objectives.
As a leading manufacturer of custom control room solutions, Winsted specialises in the design, development, fabrication and installation of custom consoles for complex technical environments.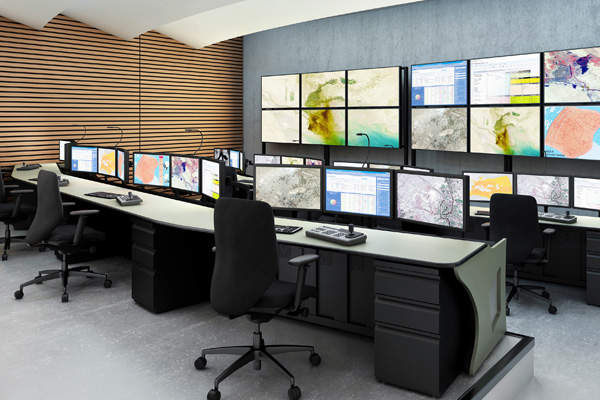 Sight-Line consoles feature our integrated Versa-Trak monitor mounting system, which allows users to optimise and easily modify sight lines and viewing angles based on personal needs.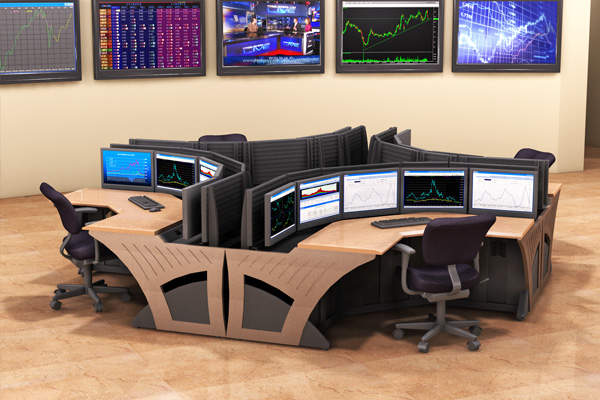 Our new Prestige Slat-Wall console takes flexibility to a new level. With several monitor mounts to choose from, there are virtually an infinite number of ways to configure and adjust monitors.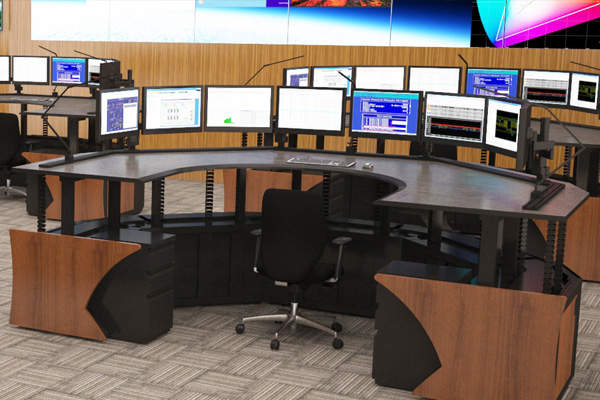 Keep operators happy, healthy and productive with our Ascend sit / stand consoles. Changing positions throughout the day can help minimise physical stress and fatigue.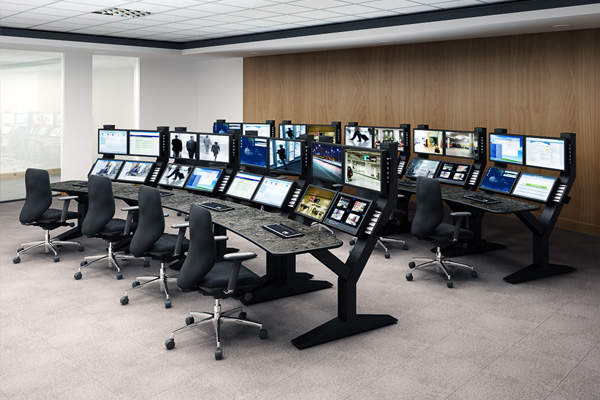 EnVision features a modern, open architecture design without the limitations of predefined corner angles. Available as a single, double or triple-tier modular solution, it can also be modified to meet changing needs.
Winsted's customised consoles achieve effective control room design, in order to create workspaces that simplify the complex interaction between operators, technology and the environment.
Sight-Line consoles
Winsted's award-winning flagship Sight-Line console is truly one-of-a-kind with a world-class feature set, which is complemented by an impressive appearance, making it ideal for all control room applications.
Sight-Line consoles are modular, reconfigurable and expandable to meet the changing needs of the client, and can be customised to create a unique solution.
Slat-Wall consoles
Slat-Wall control room consoles are built on the same foundation as our award-winning Sight-Line console. The same world-class feature set is incorporated with slat-wall control room furniture to provide extra versatility and add an element of privacy to a command centre.
The slat-wall is 15in tall and made of high-quality extruded 6105-T5 aluminium. The black-anodised finish is attractive and smooth to the touch. A variety of monitor mounts and accessories are available to complement the slat-wall console.
Sit / stand consoles for operators
Changing positions throughout the day can help minimise physical stress and tiredness in command centre environments. Ascend sit / stand control room consoles keep operators happy, healthy and productive.
Ascend control room furniture allows for a wide range of movement, which enables operators to alternate between sitting and standing at the push of a button.
Ascend consoles feature electric-lift legs with three programmable height settings for ultimate versatility and optimum comfort in any control room setting.
Modular command consoles
EnVision command consoles feature a progressive new modular design and are available in single, double or triple-tier configurations.
Each tier can support a 7.5in or 15in-high slat-wall section with multiple mounting positions for optimal sight lines and ergonomically correct viewing angles.
A variety of slat-wall accessories are also available to help reduce clutter and keep workspaces organised. EnVision consoles come with a durable and environmentally friendly Marmoleum work surface as standard.
Equipment layout software
Winsted equipment layout software (WELS) is an exclusive console software tool that makes control room design and layout fast, easy, accurate and fun.
This interactive, user-friendly, 3D software program allows clients to use Winsted components to quickly design control room systems that meet their specific needs.