Founded in 1962, ISCO Industries is a global customized piping solutions provider headquartered in Louisville, Kentucky, US. The firm stocks and sells a wide variety of piping materials, including high-density polyethylene (HDPE) pipe, and custom fabricates HDPE piping products such as fittings, manholes, complex spool pieces, geothermal vaults, Snap-Tite® and more.
The company also rents, services and sells McElroy fusion equipment globally.
The company has more than 25 facilities worldwide, with large stockpiles of HDPE pipe, piping materials and fusion equipment, usually available within a one day delivery of most projects.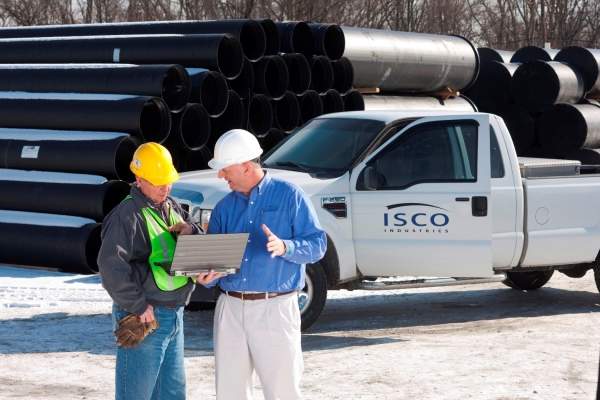 At more than 25 of its facilities worldwide, ISCO has large stockpiles of HDPE pipe, piping materials and fusion equipment.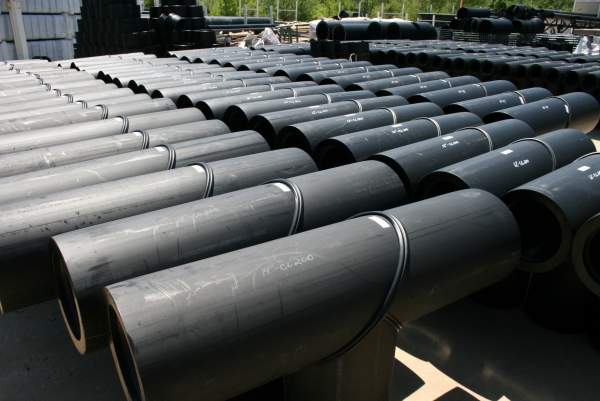 ISCO offers a variety of HDPE fittings, including FM approved and for nuclear applications.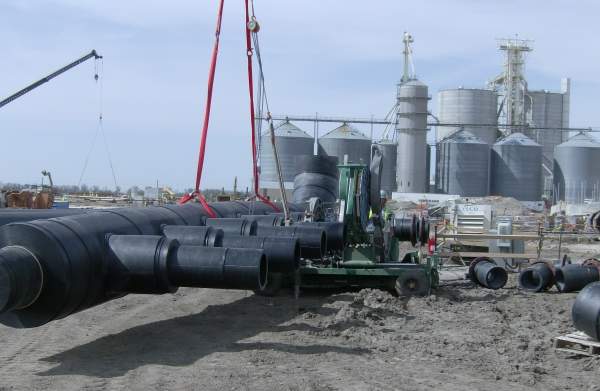 ISCO offers custom HDPE fabrication, such as the complex spool piece pictured. In addition, the company's technical engineering staff provides customers with technical assistance, including computer-aided design (CAD) and 3D modeling capabilities.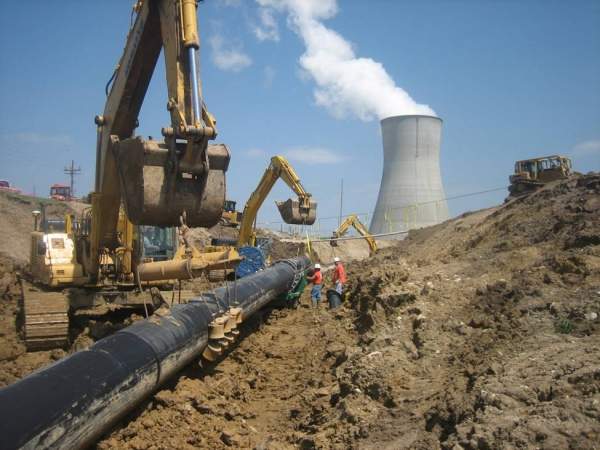 ISCO can provide HDPE materials and fabricated components for nuclear installations.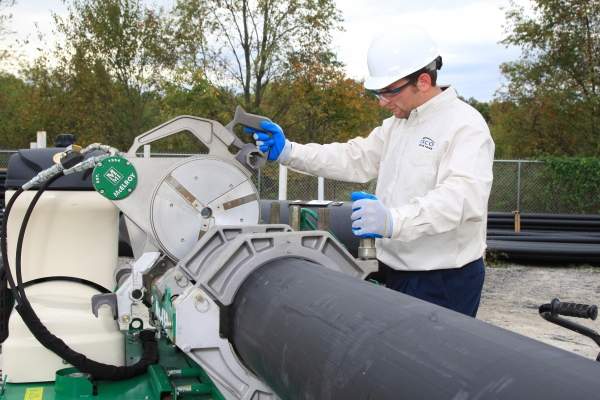 ISCO rents, sells and services McElroy fusion machines. The company has a variety of McElroy fusion machines available for power projects.
ISCO Industries serves multiple markets, providing piping solutions for a variety of applications such as power generation, industrial, municipal, mining, environmental, geothermal, golf, culvert-lining, landfill, and more.
ISCO's core business continues to be HDPE piping systems. ISCO has the knowledge and experience to supply your next power projects with pipes and other piping materials. Power projects the company has supplied HDPE piping materials for include nuclear, coal, hydro, solar and natural gas generation facilities.
Environmentally sustainable HDPE piping systems
ISCO has the ability to serve your HDPE piping needs anywhere in the US and internationally. HDPE pipe is strong, durable, flexible and lightweight. When fused together, HDPE has a zero leak rate because the fusion process creates a monolithic HDPE system.
HDPE pipe is also a more environmentally sustainable option as it is non-toxic, as well as corrosion and chemical resistant, with a long design life, and is ideal for trenchless installation methods because of its flexibility.
HDPE piping components for nuclear power applications
As of October 2011, ISCO was the first HDPE piping solutions company to undergo an American Society of Mechanical Engineers (ASME) survey and be awarded nuclear HDPE N-type stamps. These include the NPT and NA stamps. ISCO was also awarded a quality system certificate (QSC) for HDPE nuclear applications.
Not only does the company have the ability to provide HDPE materials and fabricated components for nuclear installations, ISCO also has the capability to perform training and commercial dedications for NQA-1 and Class 3 safety related piping applications.
Factory Mutual approved fittings manufacturer
ISCO is also only one of three Factory Mutual (FM) approved fittings manufacturers in the US. ISCO also distributes HDPE pipe manufactured to FM standards. Both fittings and pipes are labelled with the FM diamond to indicate approval. Factory Mutual is a fire main standard required by most power plants and industrial facilities.
HDPE custom fabrication, manholes and vaults for power applications
Many of ISCO's multiple facilities have the ability to perform custom fabrication, such as HDPE manholes and vaults through 120in inside diameter, as well as complex spools. This is in addition to ISCO's FM and nuclear fabrication capabilities.
Fusion equipment, rental and sales
ISCO rents, services and sells McElroy fusion equipment. The firm has more than 700 fusion machines in its national fleet. Other companies do rent fusion equipment; however, none come close to the number of available fusion machines and the quality of ISCO's rental equipment.
ISCO also has 34 experienced technicians trained for confined spaces and also to meet Occupational Safety and Health Administration (OSHA) standards. These technicians provide customers with on-site fusion and installation assistance.
In addition, to provide real-time fusion assistance, seven years ago ISCO implemented a fusion hotline phone number, allowing customers to talk directly with ISCO fusion technicians who are always available and ready to help.