Pipelife International is one of the world's leading suppliers of plastic pipe systems. The group's Norwegian affiliate Pipelife Norge and the Stathelle plant have unique expertise in manufacturing and delivering very large HDPE pipes in long, continuously extruded lengths by tug boat to any coastal destination in the western hemisphere.
Long-length PE pipe
When Pipelife Norge first started PE pipe production back in 1950s under a different name, the pipes had to be made as long as possible due to a lack of proper welding methods. This gave the company an early expertise and today it is world-renowned for its long-length pipes – as well as its broad range of other pipe products – and its ability to tow them.
Pipelife has been in Norway since the 1950s – the company name was Large in the early days.
This was the start of the PE pipe business, with the Stathelle plant, where the PE pipe system is produced – and where the long-length PE pipe is the most important product. The range of pipe sizes goes all the way up to outside diameter 2,500mm, (available from January 2012).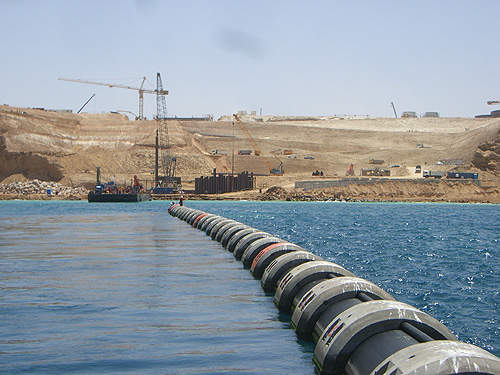 Pipelife International is one of the world's leading suppliers of plastic pipe systems.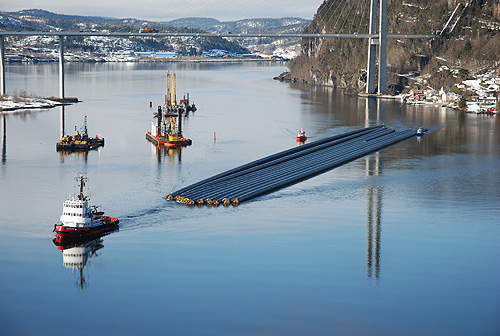 Terga Power Plant, Algeria, 2009: Pipelife delivered 3,790m ø2,000mm PE pipes for five parallel sea water cooling intake pipelines, (each one approximately 760m long). Client: Sonelgaz, Algeria. Main contractor: Orascom, Egypt. Offshore contractor: Geocean, France.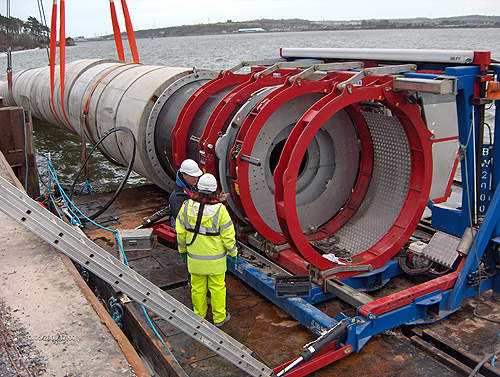 Aghada Power Plant, Cork, Ireland, 2007: Pipelife delivered 433m ø2,000mm PE pipes for a cooling water outfall for a power plant in Cork, Ireland. Client: Alsthom, Ireland. Offshore contractor: Van Oord, Ireland.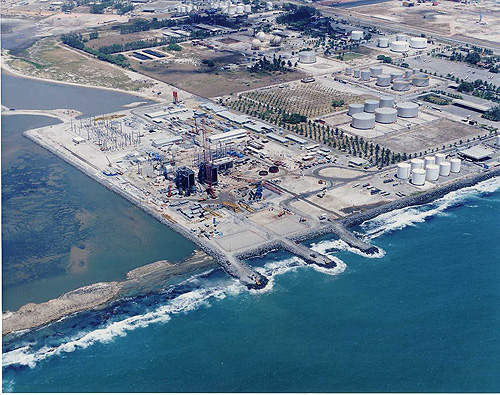 Termopernambuco Power Plant, Suerto de Suape, Brazil, 2002.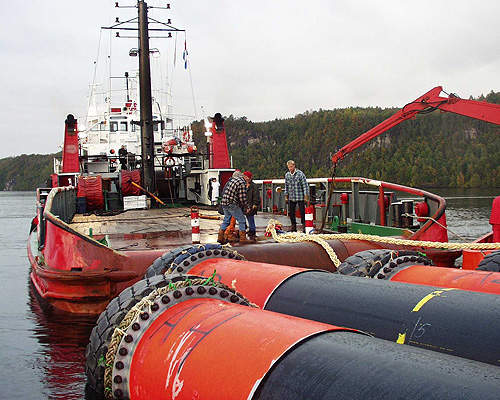 Pipelife delivered 1,624m ø1,600mm PE pipes for a twin cooling water outfall for a power plant in Porto de Suape, Brazil. Main contractor: Consórcio Odebrecht / Promon, Brazil.
Intake and outfall pipe systems for power plants
PE pipes have the following technical properties, which are all very important for a long service life and easy installation:
Flexible, allowing the pipeline to be installed by using the so called 'float-and-sink' method
Non-corrosive, non-toxic and potable water approved
High abrasion and chemical resistance
Permanent low head loss, thus reducing the cost of pumping
Withstand much rougher handling during installation than any other pipe material due to high fatigue strength and high resilience to shocks
Lightweight, (density of 0.95kg/dm³-0.96kg/dm³), which gives buoyancy in sea water
All these properties are very important and therefore highly valued by the end user, who benefits from a pipeline with longer service life than any alternative pipeline using other materials.
Cost-effective long-length PE pipes
The cost-saving advantages from supplying PE pipes in long lengths are equally important:
No or very little welding work is required
Supply of pipes in lengths up to 600m results in very few joints
Low transport costs (the tug takes thousands of metres of large diameter pipe in one tow)
Substantial time and cost savings for the marine contractor as normally no land-based work site and storage area would be required
Low installation costs due to short installation time and no need of heavy installation equipment
Less risk for damages during handling and storage
Complete marine pipe systems
Pipelife delivers a complete marine pipe system, including flange connections, bends, T-pieces, manholes, diffuser risers and other tailor-made special fittings needed for a marine pipeline system.
Contact us in the early stage of your project and we shall be happy to assist with technical solutions in order to achieve the optimum design.