Storm is one of Europe's largest OEM-independent providers of services for combustion engines from 100kW to 7,000kW.
Preventative maintenance services to reduce downtime in power plants
Our customers' installations require a preventive maintenance schedule. Disturbances and downtime need to be avoided, which means that we not only apply our quality and safety policies to our products but also to all our work processes and services. This is carried out in strict compliance with legal regulations, customers' wishes and safety standards.
Our certified quality management system is in accordance with ISO 9001:2008 regulations and also applied to our employees and suppliers.
We ensure that our personnel receive regular training, so they are always knowledgeable about the latest safety, quality and environmental standards.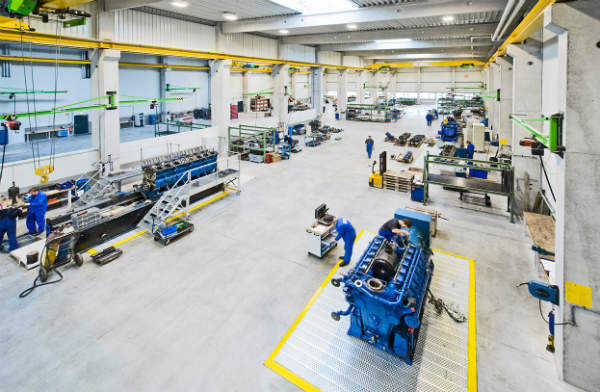 Our facilities offer a comprehensive range of maintenance and repair services from highly skilled personnel.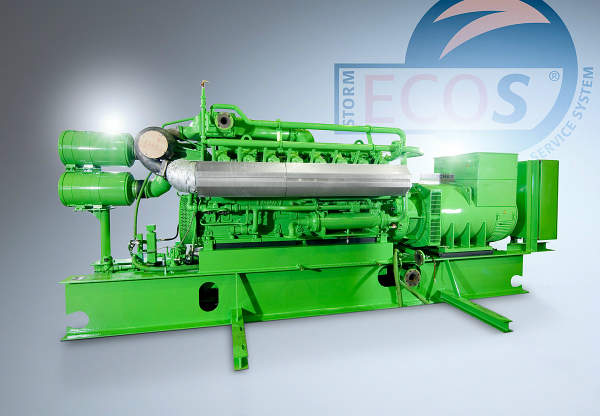 Storm has a comprehensive range of stock.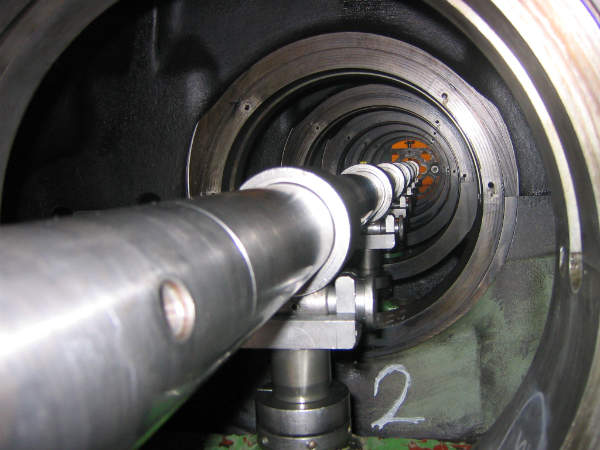 We provide services such as lineboring.
Maintenance of stationary and mobile power systems
We provide the following services:
Maintenance of stationary energy systems
Maintenance of mobile and marine power systems
Maintenance of reciprocating piston compressors
Mechanical machining of engine parts and components
Spare parts sales
Sales of overhauled engines and certified components
Service centre for stationary energy systems
We provide maintenance of all stationary power and energy systems powered by combustion engines.
Additional services include:
Individual maintenance contracts, manufacturer independent services for most common types of engines
Competent consultancy and support
Flexible maintenance contracts required by customers
Maintenance of power systems from 100kW to 7,000kW (OEM independent)
Minor and major ECOS® engine overhauls
ECOS® exchange engines and short blocks
ECOS® cylinder head overhaul
ECOS® exchange of cylinder heads
Original parts and ECOS® exchange parts
Rental power units
Service schedules and training for biogas plants
For biogas power facilities, we provide services comprising:
Customised service schedules and intervals matched to your engine's condition
Specially trained service staff for biogas plants
Fast and reliable supply of spare parts
Permanent availability and short response time
Independent consultancy and support
Upgrade and optimisation of engine control and module systems
We provide electrical engineering and upgrading, modernisation and optimisation of engine control and module control systems for:
Stationary power systems
Mobile and maritime power systems
Reciprocating piston compressor systems
Our module control system for gas and diesel units is an economical alternative to an OEM control system.
In addition, our services comprise:
Minor and major engine overhauls on site and in our plant
Overhaul of components and exchange programme
Exchange engines and short blocks
Improvement of ignition systems and emission controls
Overhaul of all common turbocharger brands
Modification for the improvement of engines and plants
Supply of spare parts and exchange parts at short notice
24/7 service hotline
Production and repair services for power plant machinery
Our production and repair services include:
Overhaul and production of engines and components
Complete capacities for mechanical machining of components
Grinding of crankshafts up to a length of 8,000mm
Drilling and laser measurement of bearing bores up to a length of 11,000mm in situ and in our plant
Reconditioning of engine blocks, cylinder heads, cylinder liners, cylinder liner seats with L and Z rings, valves, valve seats and pistons
Mobile precision tools
Comprehensive spare parts stock and services for power applications
We offer:
Services for a fast and reliable supply of spare parts and spare part kits
Complete sets of spare parts for minor and major engine overhauls and individual maintenance kits according to customer requirements
Comprehensive range of exchange parts
Complete gasket sets for engines and components, immediate delivery for all current engines
Fast and flexible overnight shipping
Reconditioned spare parts and engines
We provide:
Service and consultancy for the sourcing of all engine parts and components
Reconditioned engines for: inland shipping and ocean shipping, stationary energy systems, etc
Reconditioned and certified engines and components
Oil coolers, water pumps, injection pumps, pistons, cylinder heads, turbochargers, etc