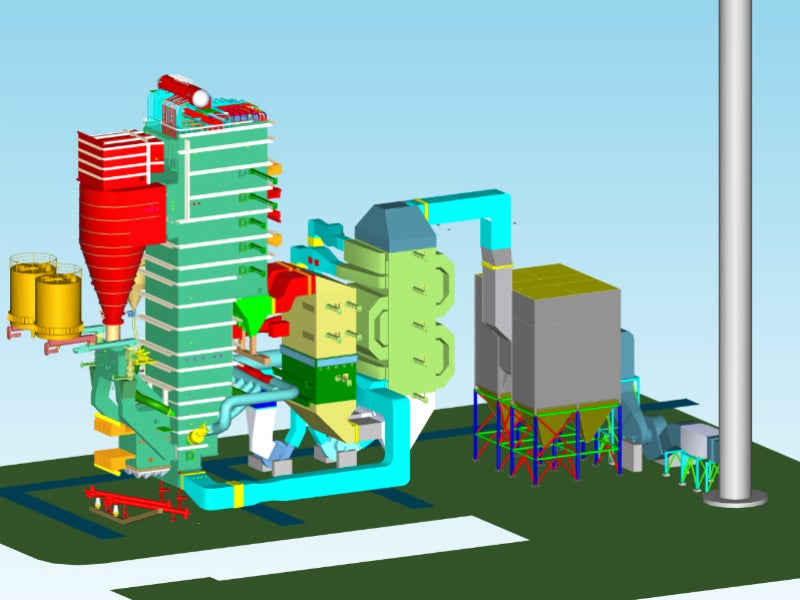 Doosan Lentjes is to deploy its circulating fluidised bed (CFB) boiler technology at a new 75MWe biomass-fired power plant located in Sodegaura, Chiba Prefecture, Japan. The project will be executed under the terms of a larger EP contract awarded to Lentjes' parent company Doosan Heavy Industries and Construction (DHIC) headquartered in Korea.
Scheduled to be completed in June 2022, the project will support the plant owner, Osaka Gas Group, in the economic implementation of a sustainable energy generation concept. In doing so, they will benefit from the reliability and fuel flexibility of the Doosan Lentjes' CFB boiler technology, which is capable of efficiently burning climate-friendly fuel types, as, in this case, biomass wood pellets. Integrated and additionally installed emissions control equipment will further improve the environmental performance of the new power plant to meet stringent local emissions regulations.
Commenting on the project, Doosan Lentjes product director Damian Goral said: "For several reasons, this CFB boiler contract is an important project for us – not only is it our newest reference on the highly regulated Japanese market, it also emphasises once again that our technology is recognised to be flexible in delivering performance beyond conventional fuel firing.
"Drawing back on our experience gained from previous biomass projects allows us to be aware of the certain requirements in respect of both fuel characteristics and boiler adaptions needed respectively."
Doosan Lentjes' scope of work will encompass both engineering and procurement of the boiler island, including the major boiler and key flue gas cleaning equipment. Moreover, the company's contribution is also expected to cover advisory services for both erection and commissioning along with training.
Doosan Lentjes contract project manager Bettina Juran concluded: "Together with DHIC delivering EP for boiler, water steam cycle, turbine, and air quality control equipment, we will provide the main contractor, Chiyoda Corporation, with a trusted and highly efficient solution to the benefit of the final client. In doing so, our fruitful collaboration with all involved parties paired with our biomass expertise will allow us to execute the project within the scheduled time frame and in the required quality."
Doosan Lentjes is a specialist in designing, supplying and commissioning flexible and highly efficient circulating fluidised bed (CFB) boiler solutions, helping customers around the globe efficiently and ecologically generate power from a wide range of fuel types, including those with difficult combustion properties.