Valcon International
Zero Speed Detectors, Performance Monitoring Software, Steam Turbine Kits, Turbogenerators, Turbine Regulator Systems

Address
Nuselska 72,
Nusle,
Praha 4 140 00,
Other,
Czech Republic
Phone
Valcon International provides products and services to a wide range of power industry sectors, such as power generation and distribution, boilers, gas and steam turbines, and combined cycles; thermal stations, heat recovery cycles, and waste heat utilisation; hydro turbines; chemical, petrochemical and water treatment plants; and research and development.
Zero speed detectors
Zero speed detectors increase the operational reliability and safety of combustion, steam turbines or any other rotating machines. The measured machine speed is compared with the preset threshold. The detector's separate power supply provides DCS independent protection to start the turning gear in case zero speed is reached. This can increase turbine operation safety and extend turbine operating time.
Process part performance monitoring software
The Valcon Performance Monitor software package integrates functionality for process data collection, performance calculation and results processing. Valcon Performance Monitor software is flexible and easy to use. The user can calculate selected process part performance in every past time interval with varied precision, or use real-time performance calculations. Every calculation created for the performance calculation can be changed or expanded according to the user's needs.
Steam turbine kits
Valcon's 4MW steam turbine kit has a modular structure – the turbine, gearbox, generator and oil system are mounted on a common frame to enable the shipment of a fully assembled and tested plant.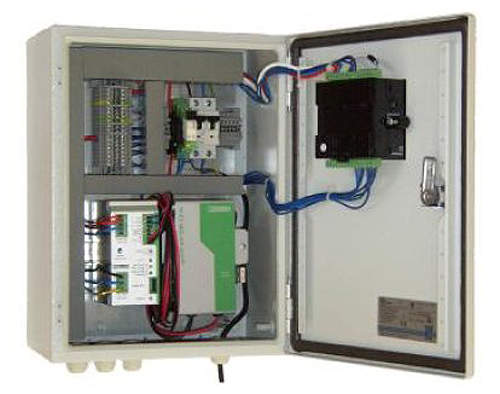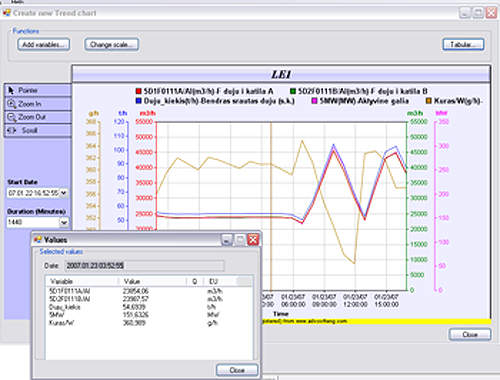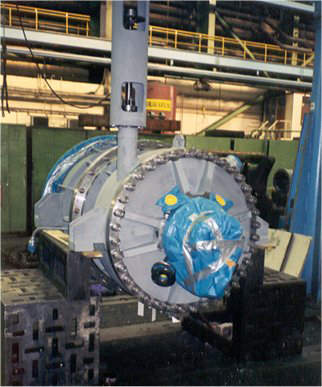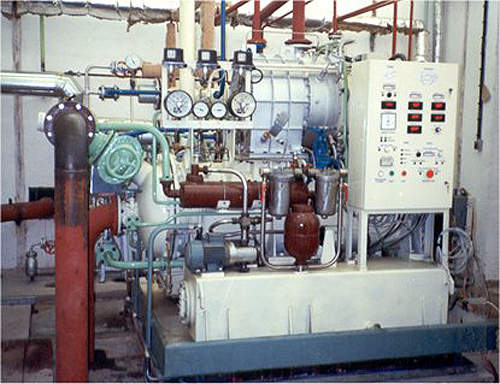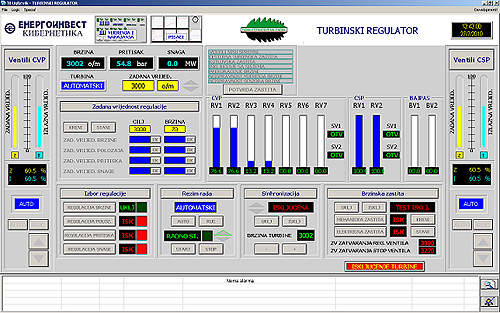 The unit is a standard condensing type design. The high-speed turbine has nine stages. The first stage is radial; the others are of axial type. The turbine's modular structure allows for fast re-design and reassembly of a standard unit according to the customer's needs.  
The turbine unit is able to supply public electric networks, or to operate as an independent electric power source. The unit can also be used in a combined gas-steam cycle.
Autonomous turbogenerators
MINITURBO 300 is a compact and autonomous turbogenerator that in its basic variant has electric output of 300kW (power sets with 150kW and 500kW output are also available). The MINITURBO 300 turbogenerator consists of a high-speed condensation steam turbine that is directly coupled with an electric generator and condenser. Outlet high-frequency current is alternated by a frequency converter to the inner network distribution frequency.
MINITURBO 300 has been designed for exploitation of waste heat from various technological processes, in metallurgy, glassworks, incineration plants, cement works, lime works, etc. The unique conception of the equipment without the gearbox between turbine and generator significantly reduces the noise and raises service life.
Turbine regulator systems
The Valcon turbine regulator system is designed for large steam turbines. This sophisticated and reliable system is based on the Allen-Bradley 1756-L61 ControlLogic controller. To ensure uninterrupted control, redundancy modules are implemented to switch between controllers. The main control logic features valve control and three control loops: load, pressure and speed. Important process information can be monitored and controlled by the operator using user-friendly graphic windows and trends.
Automatic steam boiler cleaning
The Valcon water cannon enables automatic cleaning of steam boilers using high-pressure water. Its benefits include:
Energy savings
Higher maximal power
Extension of operating time between outages
Boiler lifetime extension
Automatic operation
Additional services
In addition to its product range, Valcon provides a variety of related services, including I&C design, plant performance calculations, simulation of technological processes, commissioning and start-up support, and mechanical design. Contact Valcon or visit their website to find out more.
Valcon International
Nuselska 72
Nusle
Praha 4 140 00
Other
Czech Republic



Telephone Number




Fax Number




Email Address