Ener Consulting offers a full range of integated engineering and consulting services for the power industry.
Pressure equipment design
The following design and/or review services of pressure equipment are available with any calculation code in DBF or DBA.
Design of pressure vessels
Design of heat exchangers
Design of columns and towers
Design of steam boilers
Power plant equipment design
Ener Consulting's designs can involve both drawing and calculations by means of specific software and CAE-FEA – FEM analysis. The company can design and/or review the following: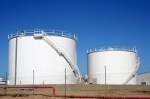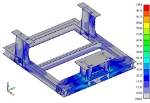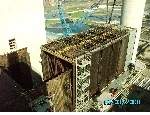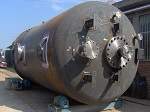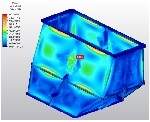 Piping
Stress analysis
Tanks
Silos
Steel chimneys
General plant steelwork
Consulting and risk analysis services
Ener Consulting can provide plant and equipment risk analysis, including:
Risk-based inspections (RBI) on API 580 – 581 approach
Fitness for service (FFS) on API 579-1/ASME FFS-1 approach
Functional safety engineering (SIL and PL)
Hazardous area classifications and risk analysis of dust and gas
Issue and review of welding documentation
Manuals and technical documentation translation
Ener Consulting performs translation of technical manuals, drawings and other documents with the most common European languages including Portuguese, as well as Russian and Chinese.
Training
Ener Consulting has competent personnel that are regularly involved in training and courses. We specialise in preparing training adapted for individual customer necessities, located at their offices or a workshop.
The industrial fields where we usually operate are:
Oil and gas
Power
Offshore
Food industry
Paper industry
Textile industry
Waste to energy plants
Chemical industry
Pharmaceutical industry