Energy Exemplar is a leading power market simulation software developer with an international customer base.
We are a market-leading network considered a standard for many independent system operators (ISOs) and transmission system operators (TSOs) around the world.
The diverse capabilities of our platforms serve a wide range of clients, including generation companies, electricity and gas market operators, energy commission and regulators, energy traders, price forecasting agencies, power plant manufacturers, and power plant construction companies.
Ultra high-definition simulation and co-optimisation software for power applications
PLEXOS is an energy market simulation software for electricity, gas and water systems. The system enables you to eliminate iterative planning approaches, save costs and receive higher returns.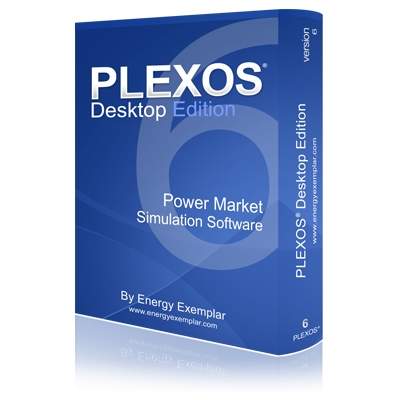 PLEXOS is a proven power market modelling and simulation software that uses cutting-edge mathematical programming and stochastic optimisation techniques combined with the latest data handling techniques to provide a robust analytical framework for power market modellers.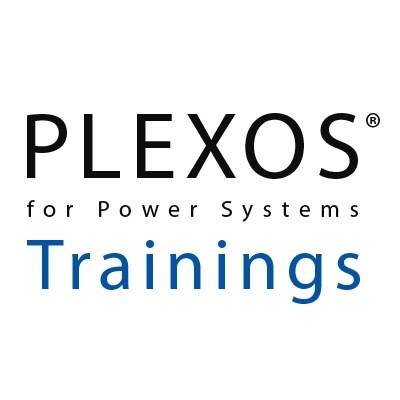 Energy Exemplar and partners conduct regular training courses in PLEXOS® Desktop Edition and PLEXOS Connect® Client-server Edition. Courses range from basic introductory level (one-five days) to advanced courses, covering specialised topics such as transmission planning.
With PLEXOS, you can transfer all your data into one tool that can process the information and deliver a range of real-world solutions.
The system applies optimisation to replicate the behaviours of the physical power system within a software environment. By simply changing the inputs, you will be able to access multiple different courses of action. Then, you can compare and contrast the findings, selecting the most suitable customised solution.
The optimisation provides a wide range of benefits, including increased profitability and productivity, as well as reduced cost and product depreciation.
PLEXOS offers market-leading algorithms that enable you to test and interpret the results.
In 2015, the installation of the 1,000th PLEXOS system was completed, making it the most widely used, commercially integrated, energy market software in the world.
PLEXOS allows you to examine hundreds of scenarios for richer insights, co-optimise electricity, water and gas systems, simulate competitive behaviours, and demonstrate auditable results.
PLEXOS was designed to be incorporated into sophisticated and complex environments and is scalable to capture the constant central processing unit (CPU) and algorithm developments.
Using PLEXOS, you can conduct a projected assessment of system adequacy (PASA), long-term planning, medium and short-term scheduling with each phase automatically connected to the others.
The unified solution enables you to streamline input and output processes, reduce errors and merge separate forecasting tools into one master hub.
You can configure PLEXOS with a limitless collection of scenarios, customised constraints, conditional variables, physical elements, simulation horizons, durations of a simulation period, phases in the integration and model resolution.
The data-driven flexibility enables the system to adapt to your data and produce the optimum balance of detail and performance while also providing a high level of scalability and control.
The software supports all users and providers in the energy industry ecosystem, including governments, regulators, system operators, utilities, power producers, retailers and traders.
PLEXOS is completely transparent. If you want to see how the software delivered the results, you can review all equations, objective functions and constraints.
You also have full control of the system. If you can write a generic constraint on a piece of paper, you can add it to the system.
Global energy industry community
The largest in the power industry Energy Exemplar's network includes more than 1,500 clients from over 300 organisations in 52 countries. Since 1999, we have shared expertise and best practices with our clients through forums, webinars, training and user group meetings.
The broad network enables us to learn from you, as well as allowing users to learn from each other. We are committed to expanding our community and creating better access to all the knowledge that is available through our network. We also have the largest research and development (R&D) team in the power industry.
Our global community enables you to connect with local and global peers, provide your input on the platform, learn and receive certificates for your PLEXOS knowledge and share your experiences with our community members.
Around-the-clock customer service for the power industry
We are an end-to-end software provider that you can rely on during every step of your PLEXOS journey. Our team offers the highest level of customer service and support with any enterprise-wide issues you might encounter.
Our dedicated data team remains up-to-date with the latest market data developments, current market assumptions and emerging data sources so that you receive faster service, and save time and resources.
Energy simulation software training for the power industry
Many clients prefer to start their PLEXOS journey with some training as part of their proof of concept. Others start training once their new software implementation is complete. We offer customised one-on-one or group training sessions.