IDCON teaches, trains, and supports reliability and maintenance implementation and provides advice for clients in the power industry.
We work to enhance overall production reliability and lower manufacturing and maintenance expenses.
Reliability and maintenance services
IDCON's reliability and maintenance consulting services include maintenance audits, planning and scheduling, root cause analysis and spare parts management. The company also provides asset management / preventive maintenance, technical data management, and leadership in manufacturing maintenance solutions.
Conventional maintenance consultancy focuses mainly on equipment, but IDCON's services involve working directly with companies to create continuous levels of awareness and buy-in.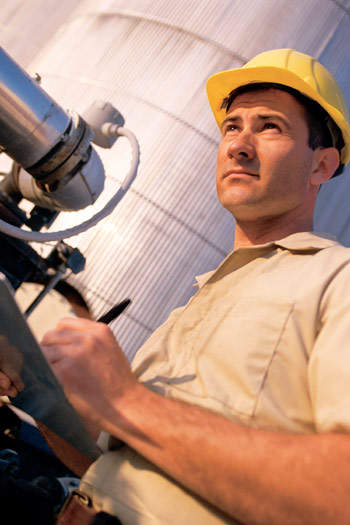 IDCON provides maintenance and reliability consulting services for the manufacturing industry.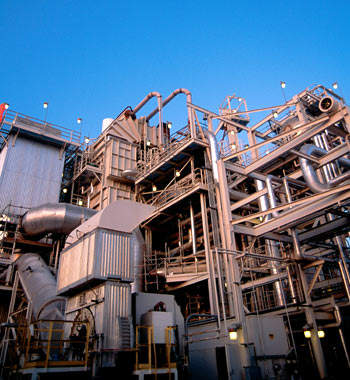 We offer maintenance planning and scheduling support that ultimately help businesses enhance their own maintenance management processes.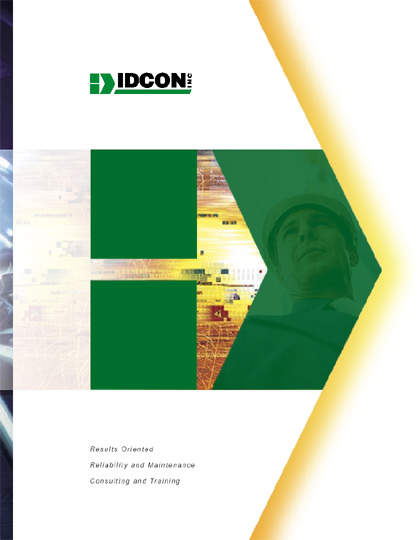 IDCON develop systems procedures and documentation that clearly establish and define business leadership processes.
This provides the team with the tools to build the processes and implement action and change that will transform the organisation of your company and garner bottom-line results.
Maintenance audit services for power companies
IDCON has defined current best practices (CBP) in terms of reliability and maintenance management. CBP use around 200 elements to define these best current practices in the manufacturing industry for reliability and maintenance management. The elements are used as a benchmark in the process of a maintenance audit.
The CBP maintenance audit is used by numerous corporations such as Capital Power, Tembec, Union Gas, International Paper, Whirlpool, Kaiser Aluminum, Mondi, Stora Enso, ICL Group, SSAB, and many others.
Maintenance planning and scheduling solutions
In reliability and maintenance management, planning and scheduling is one of the key work processes to enable cost-effective equipment reliability in organisations.
IDCON works with companies to improve and promote efficiency in both planning and scheduling of maintenance work. Support may include in-class and on-the-job training, as well as approach and strategy consultation.
Asset management / preventive maintenance for power applications
Equipment reliability is completely dependent upon asset management (preventive maintenance). It is important for organisations to implement an effective asset management programme to help identify and minimise failures in equipment.
IDCON educates and trains your company to set up and document a cost-effective preventive maintenance process. We will also help you learn constructive techniques for inspections and other asset management tasks. Two services that are in high demand from our clients are our customised equipment component training and inspection techniques for operators. Our preventive maintenance training is customised for each client in order to be most effective.
Asset management implementation
IDCON has employed several hundred preventive maintenance solutions in the power industry.
Best results have been achieved where we have trained and coached our client's employees to implement the asset management optimisation and systems. This method is more cost-effective and results are more sustainable because of the ownership we help embed in the client's manufacturing organisation.
IDCON's solutions implement all the preventive maintenance basics, offering years of experience of asset management and basic inspections of all plant components. The company's implementation of a preventive maintenance system yields very good results, as it requires almost no investment in expensive tools or experts. However, this vital part of asset management is very often overlooked.
Implementation and coaching of asset management includes a formal assessment of the current preventive maintenance systems at the plant and then developing regular inspection schedules, techniques and assessments unique to the needs of your organisation. We will then help you determine the key performance indicators and in the final implementation of the programme.
Root-cause failure analysis solutions
The root-cause failure analysis (RCFA) goes hand-in-hand with asset management plans, as it identifies the problems with current processes.
IDCON helps your team structure and implement problem-solving in a more effective manner using simple tools included in our RCFA consulting.
We teach RCFA implementation through our root-cause problem elimination programme. As opposed to simply focusing on analysing problems, this system works to eliminate them using critical thinking. We will train your organisation to connect cause and effect while applying logic to solve a problem and eliminate the cause of the problem (tying into preventive maintenance). As always, the programme will be tailored to the needs of your company and industry.
Spare parts management and technical data
In order to be able to efficiently plan and schedule within a company, spare parts and technical data absolutely must be organised. Spare parts management is often the largest issue faced by planners and supervisors in organising maintenance work. Materials need to be in the right place at the right time.
We offer customised spare parts management training regarding the reliability of the parts as well as organisation and management of spare parts storerooms. We also offer criticality assessments of spare parts in the storeroom.
Leadership in power organisations
Strong leadership is imperative in a successful organisation. We help maintenance leaders establish a leadership process through developing systems procedures as well as documentation. Expectations must be documented, executed and followed up through measurements called key performance indicators.