Swing Green manufactures and develops cost-effective passive waste heat recovery systems that provide solutions in reducing energy consumption, utility costs and carbon emissions.
Drain-water heat recovery systems
Swing Green is proud to announce the unveiling of its fourth generation Green Fox™ GFX 'Y' Series. Its unique single-coil design wrapped with 3/4in of copper tubing gives customers higher efficiency at a lower cost. The GFX 'Y' Series recycles heat that goes down the drain and uses it to preheat incoming cold water. It is easy to install – simply replace a vertical section of the drain pipe and let gravity and running water do the rest. The system operates year-round and as a result provides continuous savings to the user.
The Green Fox system can be easily integrated with all types of water heating systems, including instantaneous / tankless, traditional tank, solar, heat pumps and geothermal. Its multiple coil design and double-wall-vented construction eliminates any risk of pressure loss and contaminated water.
The Green Fox system is renowned for its energy efficiency. By using the system users can reduce their greenhouse gas emissions by up to 1t a year. As it is a recognised energy conservation method, customers can qualify for a range of grants, rebates and incentives to make their properties more environmentally friendly.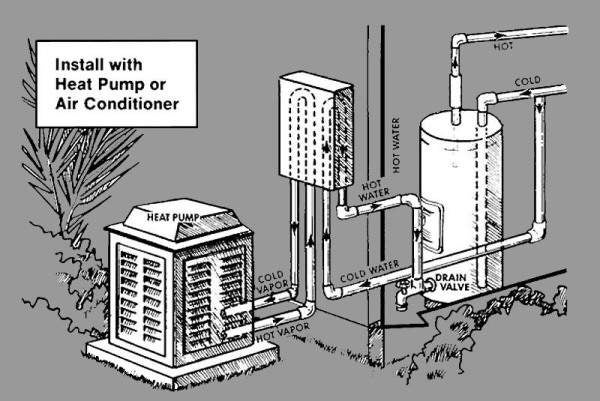 The air-conditioning heat recovery systems are easy to install.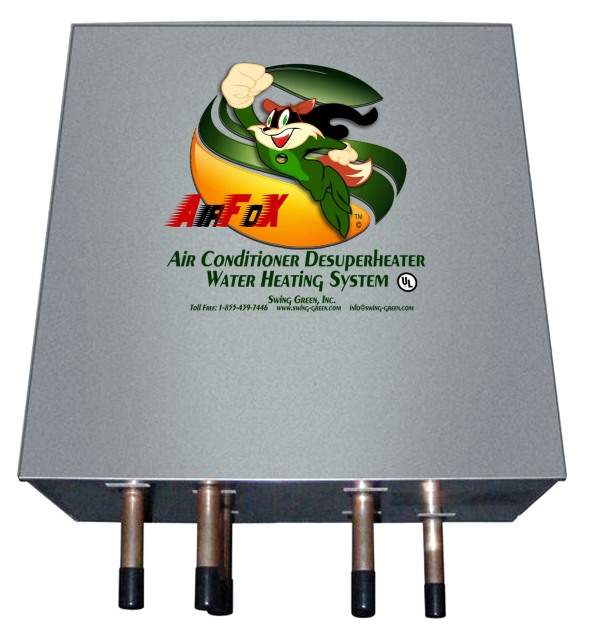 The AirFoX air-conditioning desuperheater water heating system recycles heat discharged from the refrigerant cycle in an air-conditioning system to heat the hot water tank.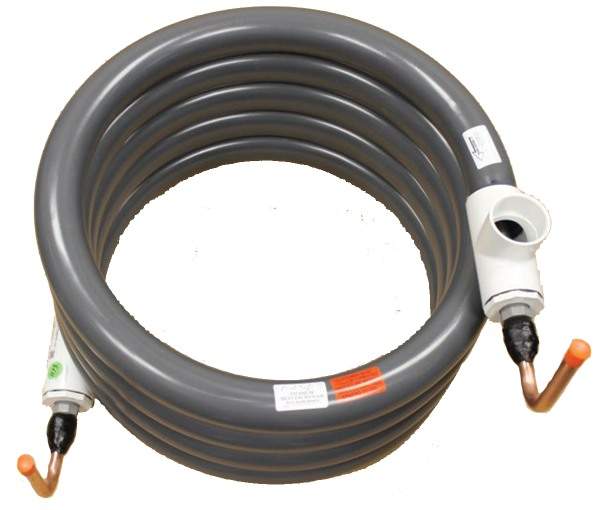 The PoolFoX can be installed in a current pool water heating system or integrated as a standalone system.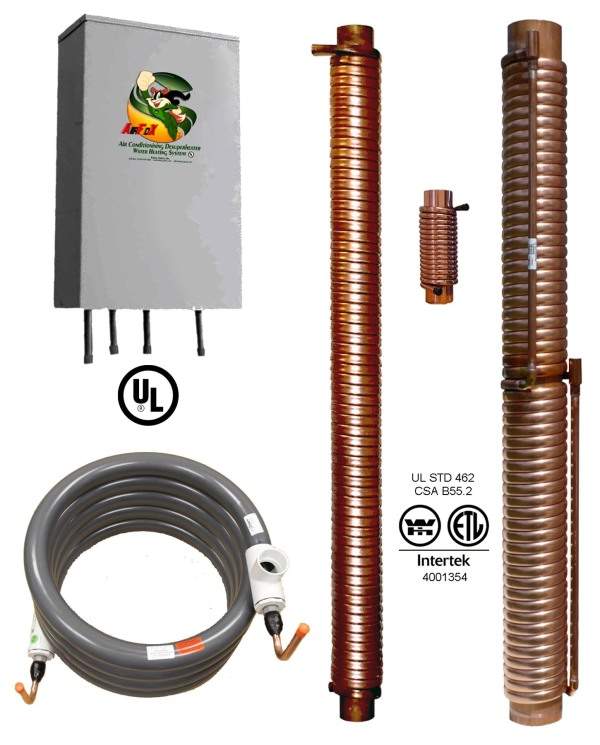 Swing Green's product range is renowned for its cost-effective and environmentally friendly benefits to commercial, industrial, private and governmental customers.

The GreenFoX systems can recycle up to 80% of waste water heat energy.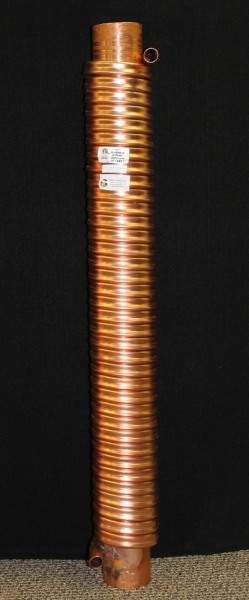 The new GreenFoX Y Series features a unique single coil design and that is easy to integrate and maintain.
Air-conditioning heat recovery systems
Swing Green's AirFoX™ and PoolFoX™ air-conditioning heat recovery systems offer an ingenious method of recycling wasted energy. By redirecting superheat from air conditioners and refrigeration systems to heat water and other fluids, household systems and other commercial and governmental buildings can enjoy greater environmental sustainability and lower expenses. The systems can even heat large bodies of water, such as pools and spas. Additional benefits of the AirFoX and PoolFoX systems include lower refrigerant temperatures and pressure, and an increased Seasonal Energy Efficiency Rating (SEER).
Environmentally friendly add-ons to water heating units
Swing Green provides a range of add-ons for any water heating system, such as tanks, solar heaters and heat pumps that require zero-energy products and no maintenance systems. The add-ons recycle energy waste created through everyday use of heating and cooling systems, which is then channeled back into the facility. As a result, this increase in efficiency and decrease in workload on the building units extends the lifetime of the machinery and creates a more cost-effective environment.
These systems have been tested, approved and implemented worldwide throughout numerous markets including:
Medical and educational facilities
Fitness centres and water parks
Government housing and facilities
Manufacturing and processing plants
Hospitality industry and commercial laundries
Benefits of green energy technology
Green energy building solutions offer several advantages to clients, such as increased energy conservation and greater profits. Plumbers, architects, construction workers and other professionals in the building industry required to meet government energy regulations understand the benefits of green energy and can highlight these advantages to clients, particularly when it comes to water heating expenses.
Today there are a range of environmentally friendly water heating products that offer numerous lifestyle benefits.