ORCA Offshore offers operational risk consultancy and analysis for marine operations in power generation facilities. Using extensive offshore operational experience and thorough knowledge of advanced simulation technologies to identify and quantify risks, realistic risk assessments, sound design advice and realistic design analysis are guaranteed.
The company provides engineering and consultancy services for offshore construction and transport activities. These services are aimed at controlling the risks associated with exposure of personnel and equipment to marine environments.
Understanding of the behaviour of offshore construction equipment in these environments is vital for developing safe and efficient work procedures. As well as delivering this knowledge, ORCA Offshore can use various simulation tools to translate the effects of environmental conditions to equipment behaviours.
Offshore construction risk consultancy and support
ORCA Offshore delivers support and consultancy services for the power generation sector. These services include the design of offshore marine procedures and advice on operational limits, as well as reviews of these services and health, safety and environment (HSE) systems. Construction superintendents and client representatives are also included in the support services.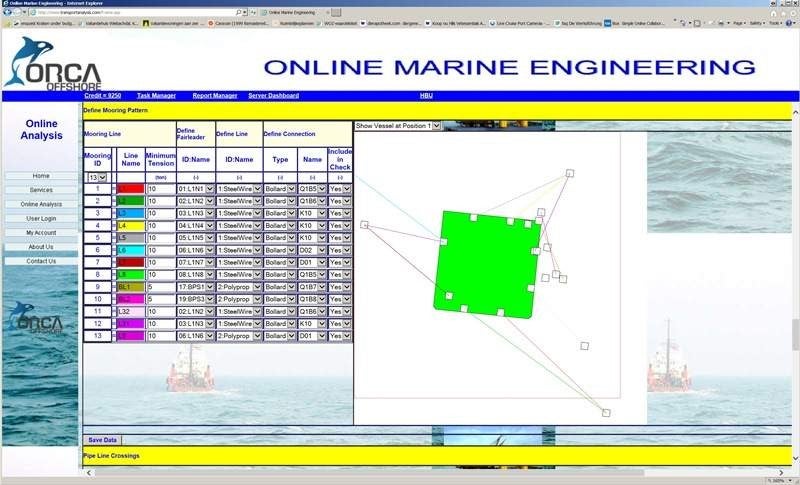 PROJECT: Dana Petroleum Western Isles FPSO berth mooring analysis. For Keppel Verolme a berth mooring design and analysis has been performed for the Dana Petroleum Western Isles FPSO.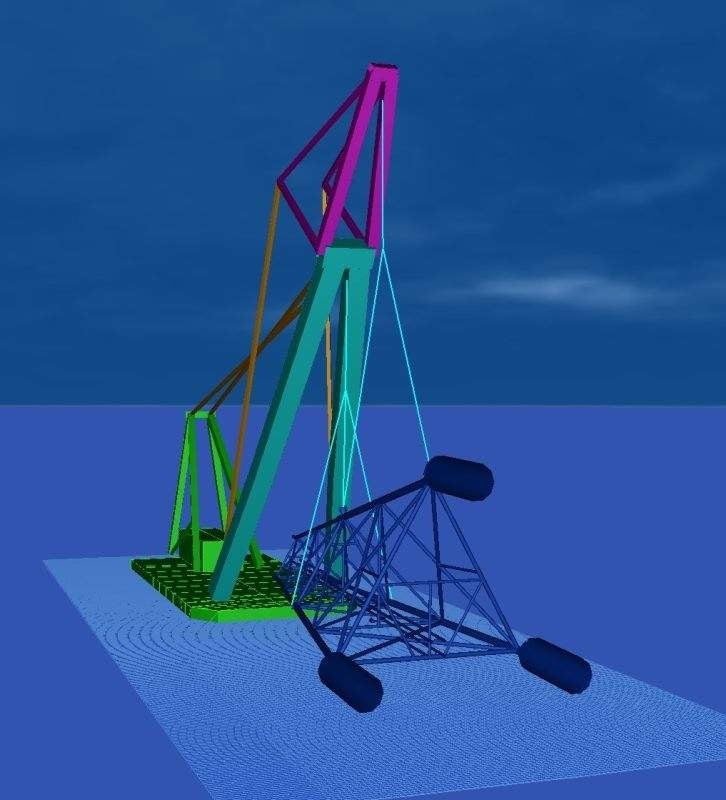 PROJECT: Ophir Wellhead platform. SPT Offshore has commissioned Orca Offshore to perform all the naval architectural analysis for the Ophir WHP project. The scope included marine transport, mooring and lift dynamic analysis.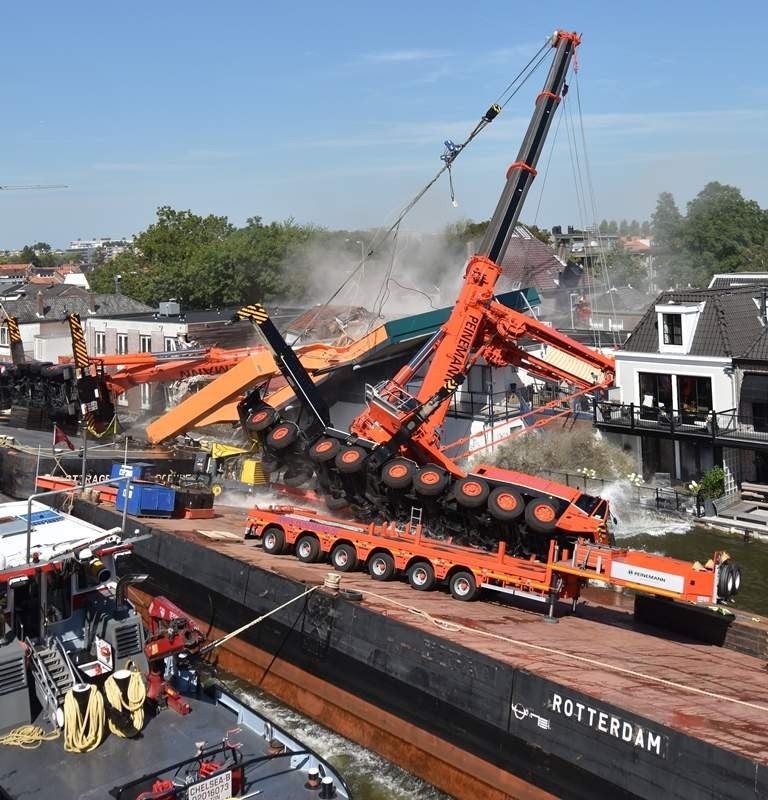 PROJECT: Root Cause Analysis crane accident. Performed for the Dutch Safety board and included a time domain lift simulation. Revealed the cause of the accident. Report is available for anyone to read and learn. See our website.
PROJECT: Marathon Alba Transport. Performed Orca Offshore has performed a full structural spectral strength and fatigue analysis of the Marathon EG Alba B3 platform transport from Europe to Afrika on the Heerema barge H541. The work included the purchase of environmental data for the fatigue analyses and for the extreme transport criteria.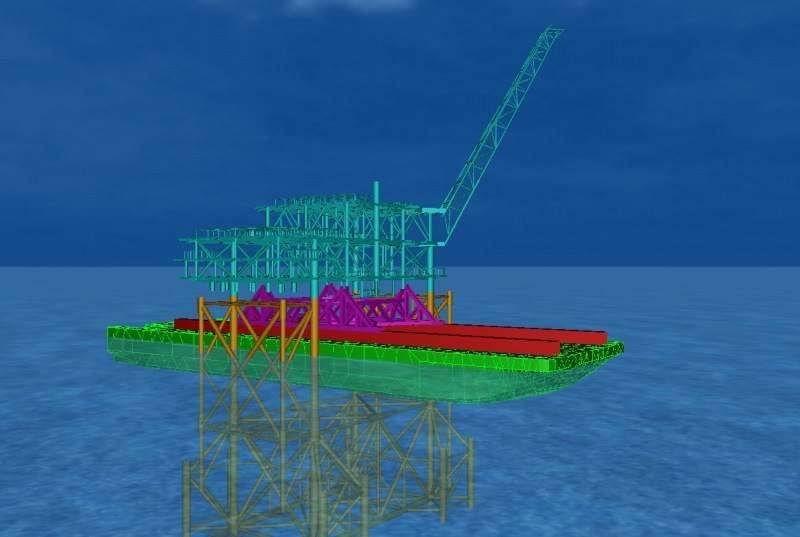 PROJECT: Dragon Oil LAM-E Installation. Orca Offshore and Seacamel have been awarded the Transport and Installation related engineering for the load-out, transport and installation of the Dragon Oil LAM-E platform in the Caspian sea. Scope for Orca offshore includes the marine stability, dynamic float-over analysis and structural analysis for the various phases of the platform installation.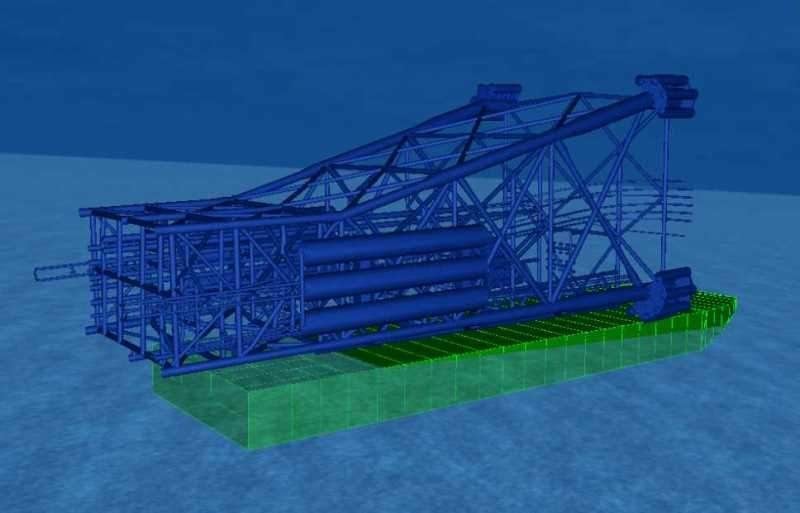 PROJECT: Statoil Gina Krog Jacket Design. Orca Offshore has been responsible for the Naval Architectural design of the Statoil Gina Krog (previously Dagny) jacket. The work included; Transport, launch and upend design and analysis.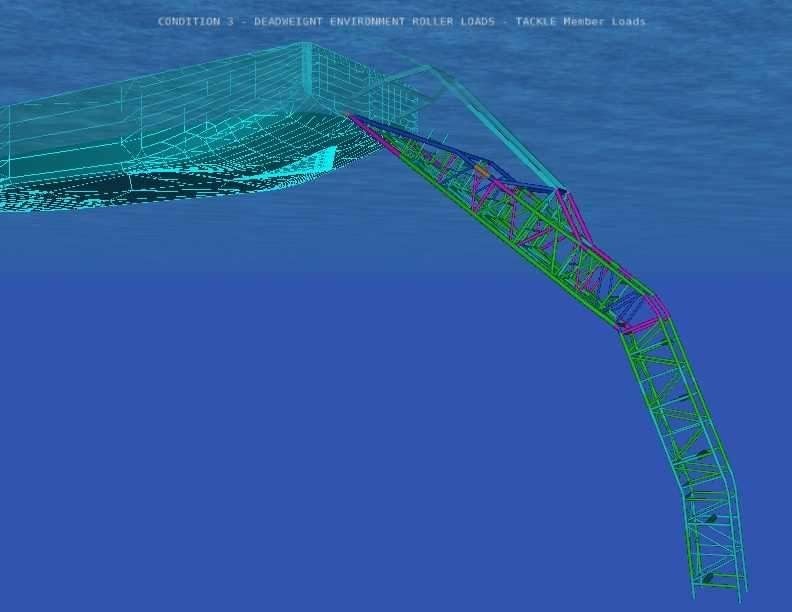 PROJECT: Pipelay Stinger Structural analysis. Orca Offshore was hired by Zeetech and Ulstein Sea of Solutions to perform the structural spectral dynamic analysis on several stinger designs for the vessels SapuraKencana SK3500 and SK1200 and the Petrofac JSD600. The analysis have been performed with MOSES which combined the vessel motion and the structural strength and fatigue analysis of the stinger in one model including API code check.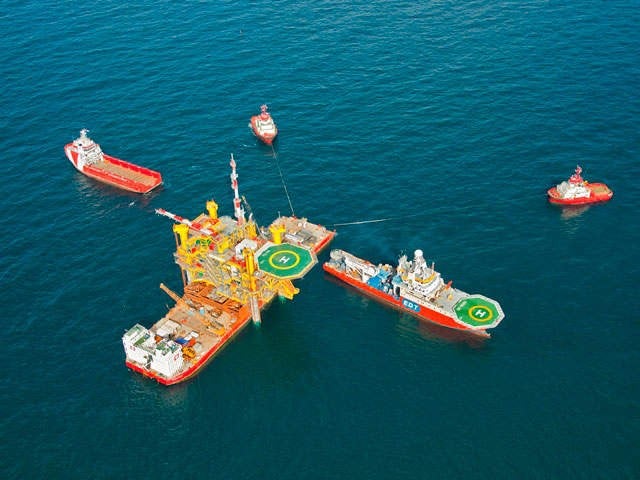 PROJECT: Centrica F3-Fa Marine Design. Orca Offshore performed all marine designs and analysis and provided offshore support as OIM.

SERVICE: Down Time Analysis Tool. This service tool is available and will calculate the days waiting on weather based on historical weather data for any offshore operation. The Tool will use time trace weather data, the dynamic properties of the equipment and the planning of the operation to work out the statistics of the weather risk.
Offshore operations workability analysis
ORCA Offshore performs offshore operation workability analyses at various levels. By combining offshore environment, marine spread hydrodynamic behaviour and operational procedures into a single simulation model, the workability assessment provides insight into an operation's environmental risk.
Concept design services
The risks and costs of an offshore structure's transportation, installation and removal will strongly affect the selection of best concept for the structure's planned purpose. While operational requirements are important for generating required revenues, the significant costs of an offshore structure's installation, maintenance and removal can contribute to the success or failure of a chosen concept.
Good knowledge of offshore installation technology and weather risks is therefore invaluable for concept design of offshore platforms and other structures. Depending on risks and costs, the choice between operational requirements and certain offshore construction methods needs to be carefully made.
Marine analysis for offshore structures
The knowledge and tools of ORCA Offshore can determine the effects of wind, waves and current on any floating structure. From a simple barge to complex multi-body systems, any offshore structure can be analysed for both static and dynamic responses.
We offer marine analysis of motion, launch, upending, mooring, dynamic lift and lowering, and transport, including stability, bollard pull and longitudinal strength.
ORCA Offshore uses Ultra Marine's MOSES, a structural and marine simulation language that evaluates motions, loads and stresses in multi-body marine structures.
Structural steel design expertise
ORCA Offshore offers experience in structural steel design for a variety of structures related to shipping, dredging and offshore industries. These include ship structural design, offshore platforms, castings or fabricated lift points, and design of grillage and seafasting.
Online marine engineering capabilities
Our online marine engineering service provides online simulations and analysis of marine operations. To find out more about this service, please visit the Transport Analysis website that can be found in our contact details.
Decision support for offshore operations
ORCA Offshore can provide operational decision support (ODS) using an approach that integrates a range of data sources. These include data on weather forecasts, waverider buoys and motion monitoring, as well as load measurements and operational limits based on dynamic models.
This service combines different data sources into one model that provides the actual and predicted utilisation of the offshore operation's defined operational limits for the offshore installation manager.
The service includes support from a senior naval architect but can also be set up as a standalone system for operation by the offshore crew depending on the operational requirements.