EGA Master manufactures safety tools and equipment for the power sector.
Insulated 1000V tools and ESD tools for the power industry
All products in EGA Master's range of 1,000V insulated and Verband der Elektrotechnik (VDE) tools is individually tested at 10,000V in order to guarantee total safety. They are also tested according to 1,000V IEC 60900 norm for heat, impact and penetration resistance.
Electrostatic discharge (ESD) products manufactured by EGA Master remove electrostatic energy in a controlled way, maintaining the safety of the user. That makes them perfect for electronic applications.
Antidrop tools for safety in power plants
To reduce the numbers of accidents when working at heights EGA Master have designed antidrop tools. Equipped with a heat shrink system, antidrop tools help to reduce workplace accidents and are safer than knot and ring systems.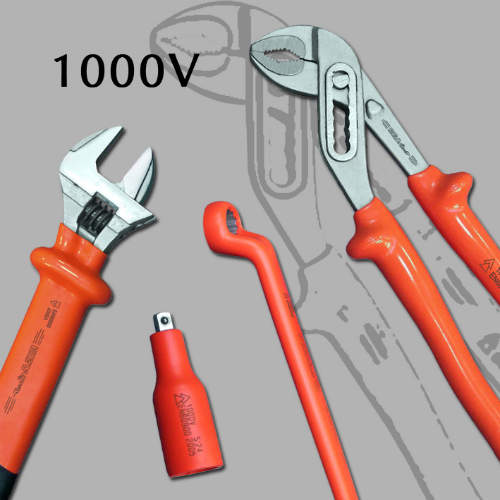 EGA Master offer a complete range of non-conductive 1,000V isolated tools to guarantee maximum safety during electrical maintenance.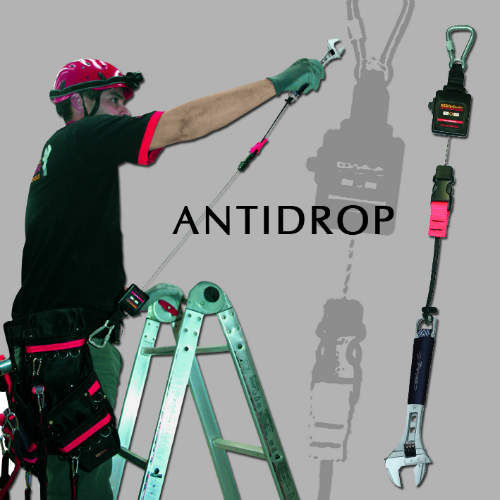 The drop prevention tool system is tested and certified with three tests, following DROPS recommendations.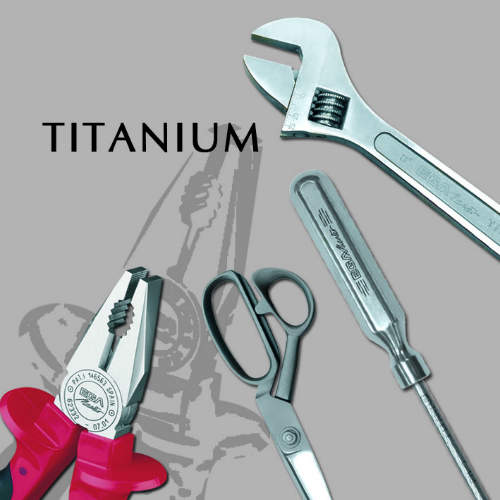 Titanium tools have been developed using high-tech titanium alloys. Its properties make this alloy the best for special and critical applications that require high mechanical properties.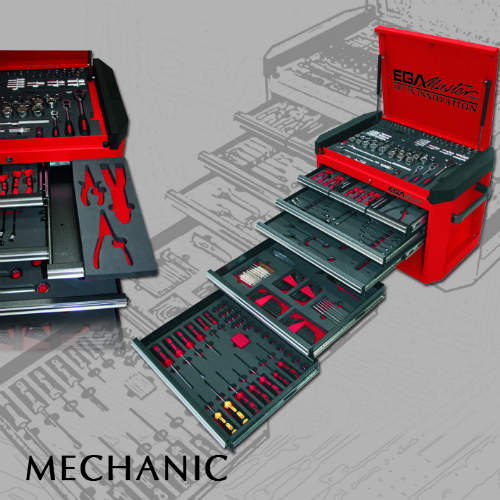 EGA Master offers a range of more than 20,000 tools for mechanics and controlled tightening applications, such as wrenches, pliers, screwdrivers and socket wrenches, pneumatic tools, and manual and hydraulic torque wrenches.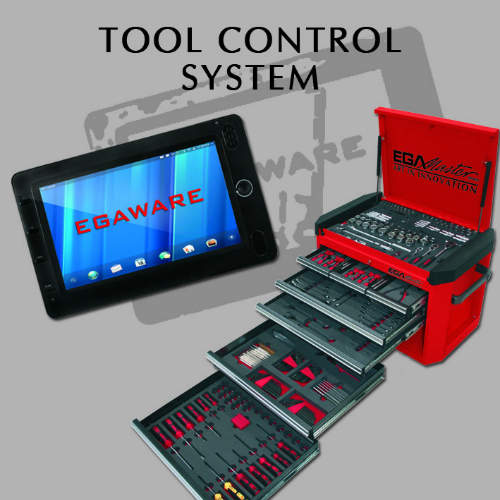 EGA Master's tools control system helps to avoid economic waste or loss due to careless tool stock management.
EGA Master antidrop tools comply with all recommendations by the Dropped Objects Prevention Scheme (DROPS), a global initiative for the prevention of object dropping.
Non-magnetic titanium tools, ATEX-IECEX certified equipment and non-sparking tools
For applications that require non-magnetic properties EGA Master offer tools manufactured from titanium alloy. These tools are also rustproof and hypoallergenic.
EGA Master also offers an extensive range of explosion-proof instruments for communication, detection, measuring or lighting. They are essential for high-risk areas identified as zone 0, 1, 2, 20, 21, 22 by ATEX directive (Directive 99/92/EC and Directive 94/9/EC).
EGA Master makes non-sparking tools from three different alloys (Al-Bron, Cu-Be and Acetilex©).
Non-sparking tools are for environments with combustible gas and dust. Products are certified by the German Federal Institute for Materials Research and Testing (BAM), an European Commission (EC) Notified Body for ATEX.
Tool control systems, general tools for mechanics and industrial controlled tightening
EGA Master offers a broad selection of tools for mechanics and controlled tightening, all covered by a lifetime warranty.
The company's varied catalogue of mechanic instruments features pneumatic tools, manual and hydraulic torque wrenches, hammers, screwdrivers and pliers.
When tools are lost costs are often incurred, to solve this problem EGA Master has developed different tool control systems, which reduce the likelihood of tools being left behind in dangerous areas.
Tools for use with steel pipes
EGA Master pipe tools, are suitable for a range of applications including cutting, bending, welding, threading, roll-grooving, reaming, gripping, freezing, and press-fitting.
AQUAMASTER pneumatic and hydraulic tools for hydro-plants
For underwater power applications EGA Master can provide a selection of pneumatic and hydraulic tools to be used when diving. These tools have been designed with hydo-electric power stations in mind.
About EGA Master
EGA Master originated as a specialist in piping tools but has branched out into safety tools and equipment, supplying products to a range of industries from power to shipbuilding and mining.
The company prides itself on three pillars including:
Innovation and quality: EGA Masters invests 7% of its turnover in research and development projects. It's products are also covered by a lifetime guarantee.
One stop solution: The company provides customers with ten product ranges in one place.
Fast service: Manufacturing techniques and investments allow EGA Masters to provide products to 98% of every one of the 150 countries it supplies to.