Prescription Safety Glasses (PSG) has the largest range of certified AS/NZS 1337.6:2007 products in Australasia. PSG provides the highest level of eye protection allowed by standards, while satisfying each individual's need for style and comfort. PSG safety frames are manufactured to standards exceeding those of regular ophthalmic frames, and they are offered in a range of styles, sizes and colours that make them a favourite with employees and employers alike.
Prescription safety glasses according to Australian and New Zealand standards
All PSG products are manufactured under an ISO 9001 QA system and supplied with a written certificate of compliance to AS/NZS 1337.6, AS 2228.1, ANSlz87.1:2003, EN166f (low mass medium impact) and BS166f. These performance claims are being verified on a routine basis by ongoing in-house ballistic testing as required by AS/NZS1337.6.
Impact-resistant prescription eye protectors
The PSG product range of frames and lens types is unequalled in the South-East Asian area. The current certified and compliant frame range consists of over 150 style, colour and size variants.
As a manufacturer of impact-resistant prescription eye protectors, PSG is required to assess the life span of the product. Our testing programme involves not only testing of new products but also the random sample recall of appliances after specific periods of use.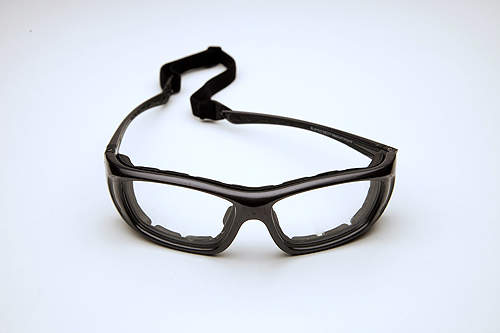 One of our newest frames, Blaydz, is excellent at blocking out dust and perspiration. It features a strap to secure the glasses on to the face, nose pads for extra comfort and an individual fit.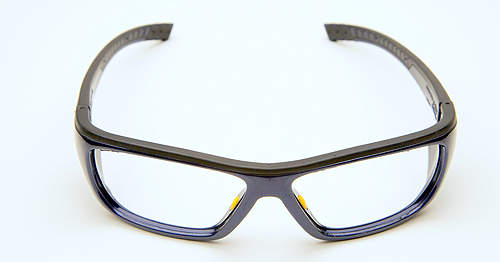 Cypha - non-conductive wrap frame features highly curved, sleek and angular design lines moulding to the contour of the cheekbone that can resist high-velocity impact flying objects and protects the sensitive skin around the eye cavities.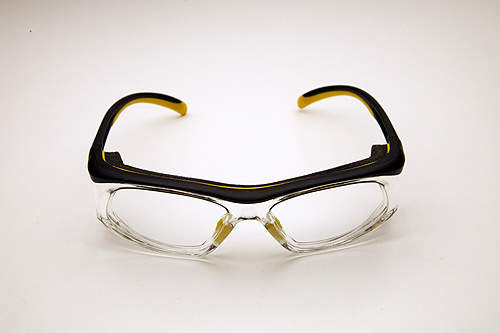 SW06 - non-conductive wrap frame with moulded side shields. It features a detachable dust dam - excellent to block out dust and perspiration – and a strap to secure glasses on to the face.
PSG has a proven track record of processing 90% of orders within four days from receipt of orders to dispatch. All products are made on an individual basis as orders are received.
Certified prescription safety glasses
In Australia and New Zealand there are currently four manufacturers of certified prescription safety glasses. The PSG partnership with Essilor means that PSG is one of the largest suppliers of prescription safety glasses in Australia.
Service network for prescription safety glasses
PSG products are available via a network of over 650 independent optometrists, all working together to provide a standardised range nationwide.
Only independent optometrists that meet PSG's high professional standards are invited to join the network. This is to reinforce that only a quality, standards-complaint product can be purchased from an informed, high-quality provider.