Ameristar Fence Products, based in Tulsa, Oklahoma, is the largest ornamental fence manufacturer in the world and was chartered over a quarter-century ago to provide specialty fence products that were affordable, while not compromising the quality demanded by specifiers and consumers.
From the beginning, Ameristar focused on enhancing the aesthetic appearance of modern fence products, promoting ease of installation and all the while increasing strength and durability. Through this focus, Ameristar designed and built a new, environmentally friendly, high-production facility. This resulted in the creation of some of the highest quality residential, commercial, industrial and high-end security fences in today's marketplace.
Power plant perimeter protection
In addition to our steel and aluminum ornamental fencing lines, Ameristar also offers products such as our passive anti-ram cabled barriers, color tubing, and razor wire. These products are ideal for power plant perimeter protection.
High-security pale fencing / security platform
Ameristar Impasse high-security pale fencing is an ornamental steel palisade fence system. The Impasse system is comprised of components which, once assembled, become a security platform for multiple technologies. The system is comprised of posts, rails, pales and fasteners, and is designed to ensure perimeter security for sites such as power plants.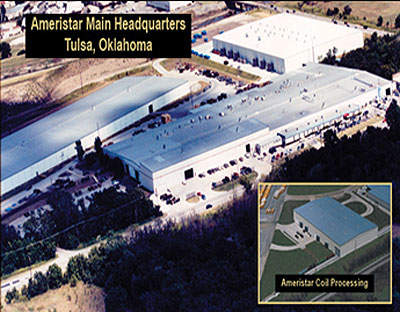 Ameristar Fence Products is the world's largest manufacture of security and ornamental fencing. We take great pride in manufacturing products 'Made in the USA'.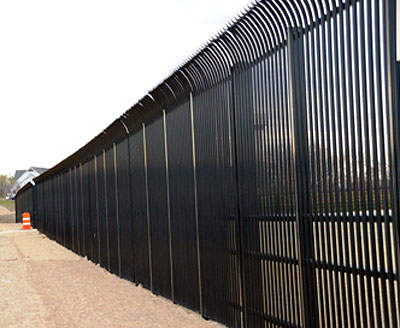 Impasse high-security pale fencing combines deter, detect, delay and deny into a source acting as the industry's leading physical security platform protecting facilities worldwide.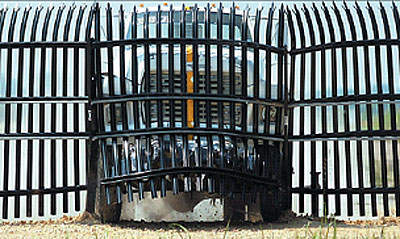 Stalwart anti-ram passive cabled barriers are tested, certified and designed to meet the new ASTM 2656-07 anti-ram barrier standards.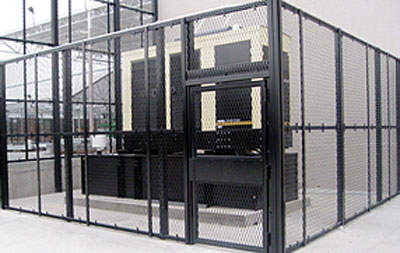 Matrix perimeter enclosure grid provides security and access control solutions for an ever-expanding marketplace. It is the industry's leading modular containment system.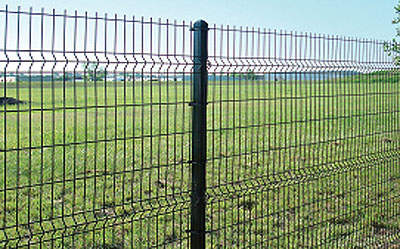 WireWorks welded wire fencing provides a fence solution that gaps the bridge between ornamental and chain link while still offering an aesthetically pleasing barrier option that is superior in strength and durability to chain link.
Impasse high-security fence systems combine deter, detect, delay and deny elements into a single source acting as the industry's leading security platform, installed at hundreds of locations around the world. Impasse high-security fencing is cut and climb-resistant and the patented Impasse rail acts as a raceway for CCTV, IDS, anti-ram cable, fiber optic and low-voltage wiring. The rail can also be utilized for standard and low-voltage electrical conduit, minimizing or eliminating the need for costly trenching.
The Ameristar Impasse family consists of three different styles and two different pale (picket) configurations. The three styles are the Gauntlet, Trident and Stronghold and the two different configurations are standard airspace (3.25in) and anti-scale airspace (45mm).
Anti-ram vehicle barrier
Ameristar Stalwart anti-ram passive cable barrier is a passive anti-ram vehicle barrier. The Stalwart system is comprised of components that act in unison to provide a predictable and repeatable anti-ram performance outcome. The system is comprised of bollards, cables, posts, rails and fasteners.
Designed as a passive vehicle barrier intended to create safe standoff distances by preventing unscreened vehicles from approaching within a certain distance of an asset, it is intended to create a safe zone by keeping unwanted vehicles a predetermined distance from the asset, thus making it more difficult for them to cause catastrophic damage in the event that someone detonates a vehicle-borne improvised explosive device (VBIED).
The Stalwart technology is designed to meet the new anti-ram barrier test standards ASTM 2656-07, PU50-P2, PU60-P2, M30-P2, M40-P2 and M50-P2. Stalwart anti-ram vehicle barriers are an ideal way to ensure power plant security.
Perimeter enclosure grid
Ameristar Matrix perimeter enclosure grid (PEG) is a modular containment system that has the ability to incorporate multiple architectural / security mesh fence fillers and the flexibility to provide various degrees of protection including partitions, security cages and wire mesh enclosure configurations.
The Matrix system combines deter, detect, delay and deny elements into a single source acting as the industry's leading universal modular containment system. The Matrix system is cut and climb-resistant and the rails act as raceways for CCTV, IDS, fiber optic and low-voltage wiring.
The Matrix PEG system has the ability and flexibility to adapt to multiple site conditions and can be upgraded to meet a more aesthetic appeal with an ornamental picket or security pale design while still maintaining the perimeter security intended for the application. The adaptable nature of the Matrix PEG system makes this product an easy choice for containment and enclosure requirements.
Welded wire fencing
The WireWorks Plus fence system is the new standard in welded wire fencing. With this product Ameristar has a solution that will reduce the dependency on chain link. WireWorks Plus provides unobstructed visibility, aesthetics and security while delivering a value-added fencing solution at an economically responsible price.
Each panel is designed with a series of architectural 'V' folds that reinforce the overall strength of the system. The wire mesh panels are fabricated in a pattern of horizontal and vertical wires welded at each intersection forming a rigid panel section. By manufacturing products that adhere to industry standards, Ameristar continues to raise the bar for perimeter security.