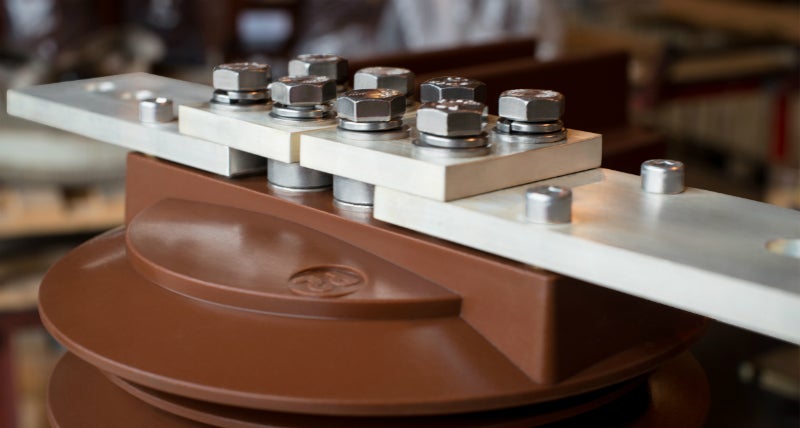 TWB SA supplies low and medium voltage instrument transformers for indoor and outdoor use in the power industry.
Medium-voltage instrument transformers
TWB uses outdoor Swiss made cycloaliphatic resin both for indoor and outdoor transformers.
Cycloaliphatic resin has strong molecular bonds in comparison to epoxy resin and PU compounds, allowing for less maintenance and a long service life. It is also environmentally friendly and complies with registration, evaluation, authorisation and restriction of chemicals (REACH) regulations.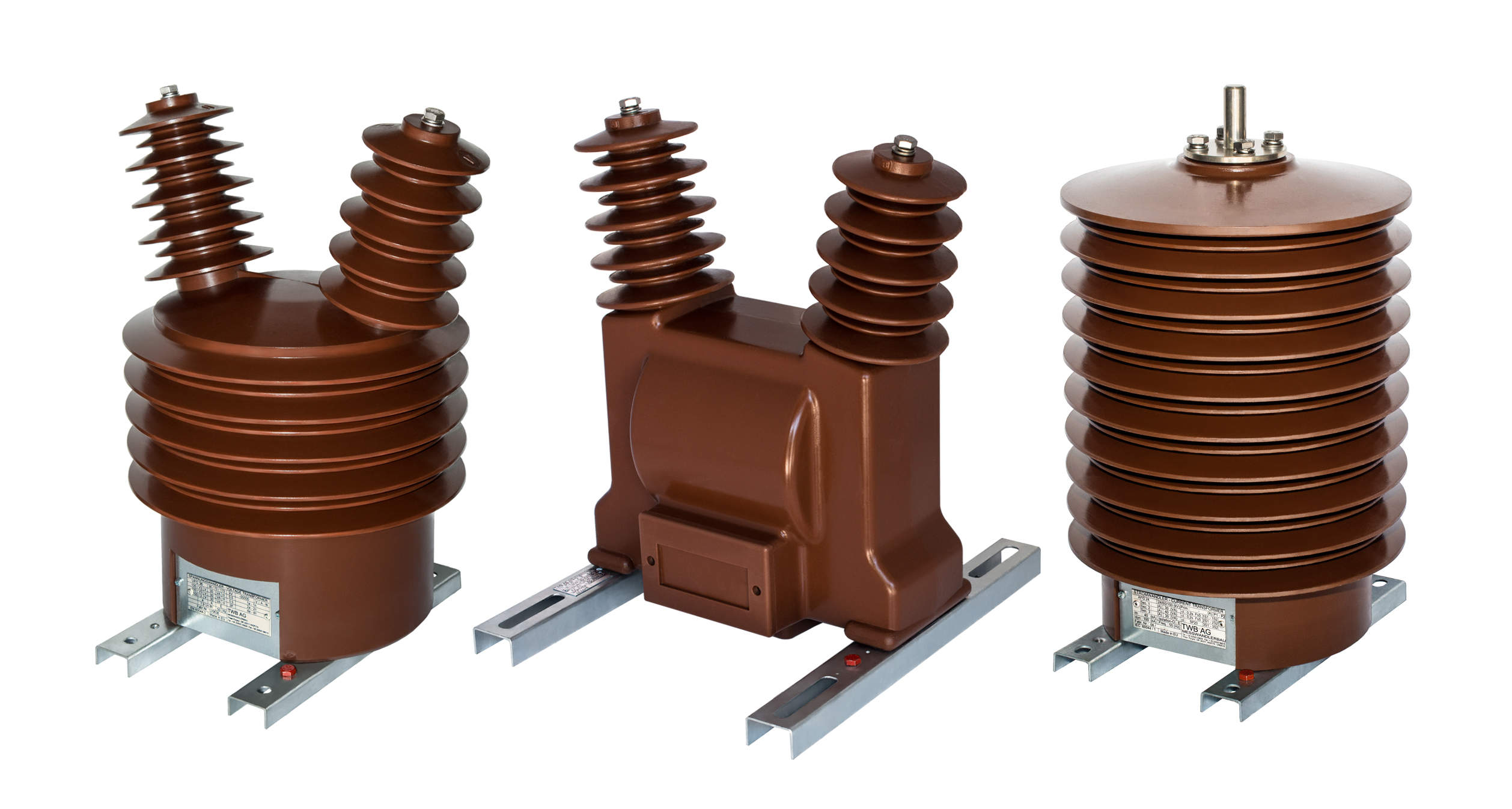 TWB outdoor transformers are tested in the field for more than 30 years.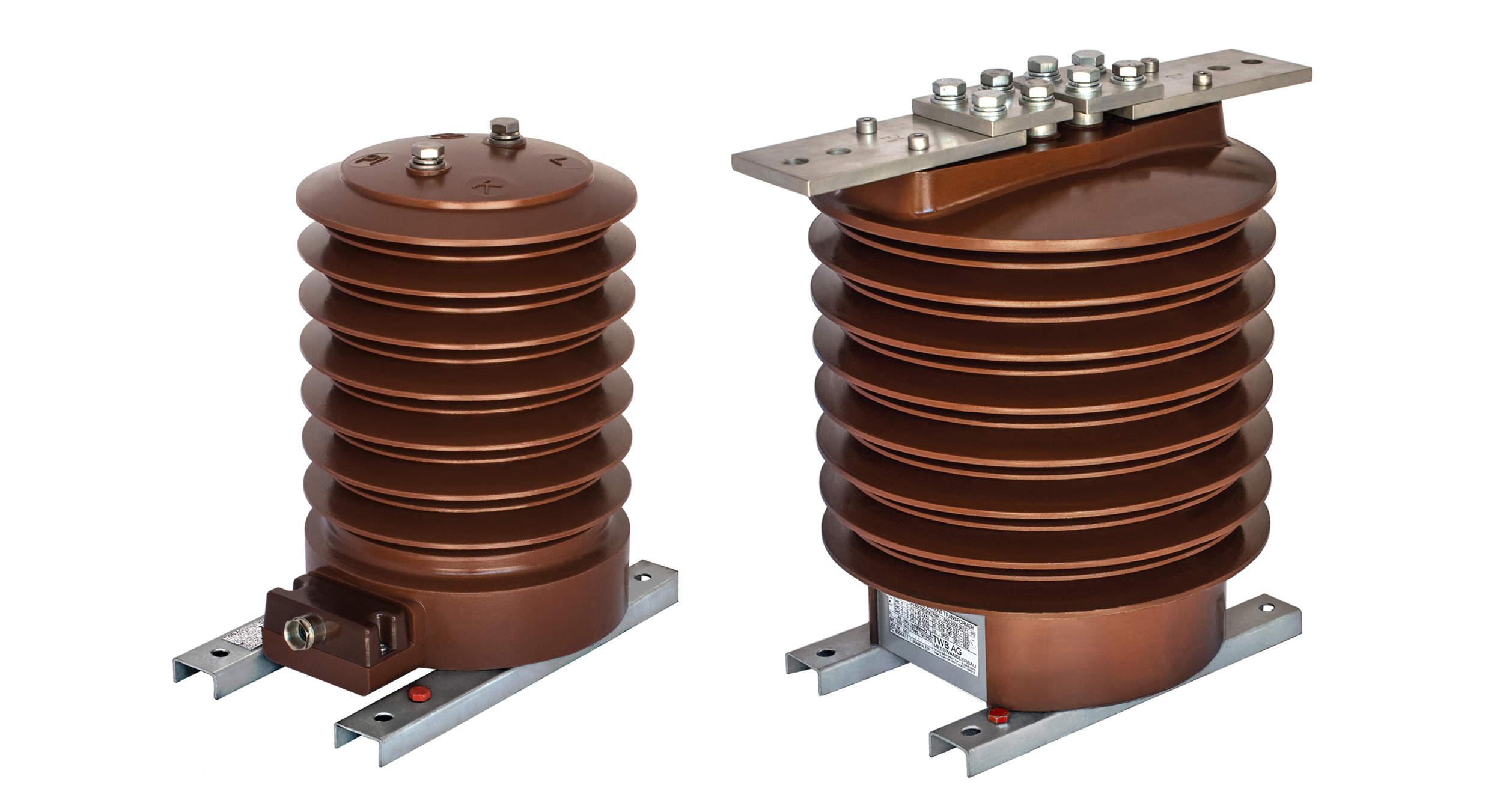 TWB current transformers use nickel or nanocrystaline magnetic cores.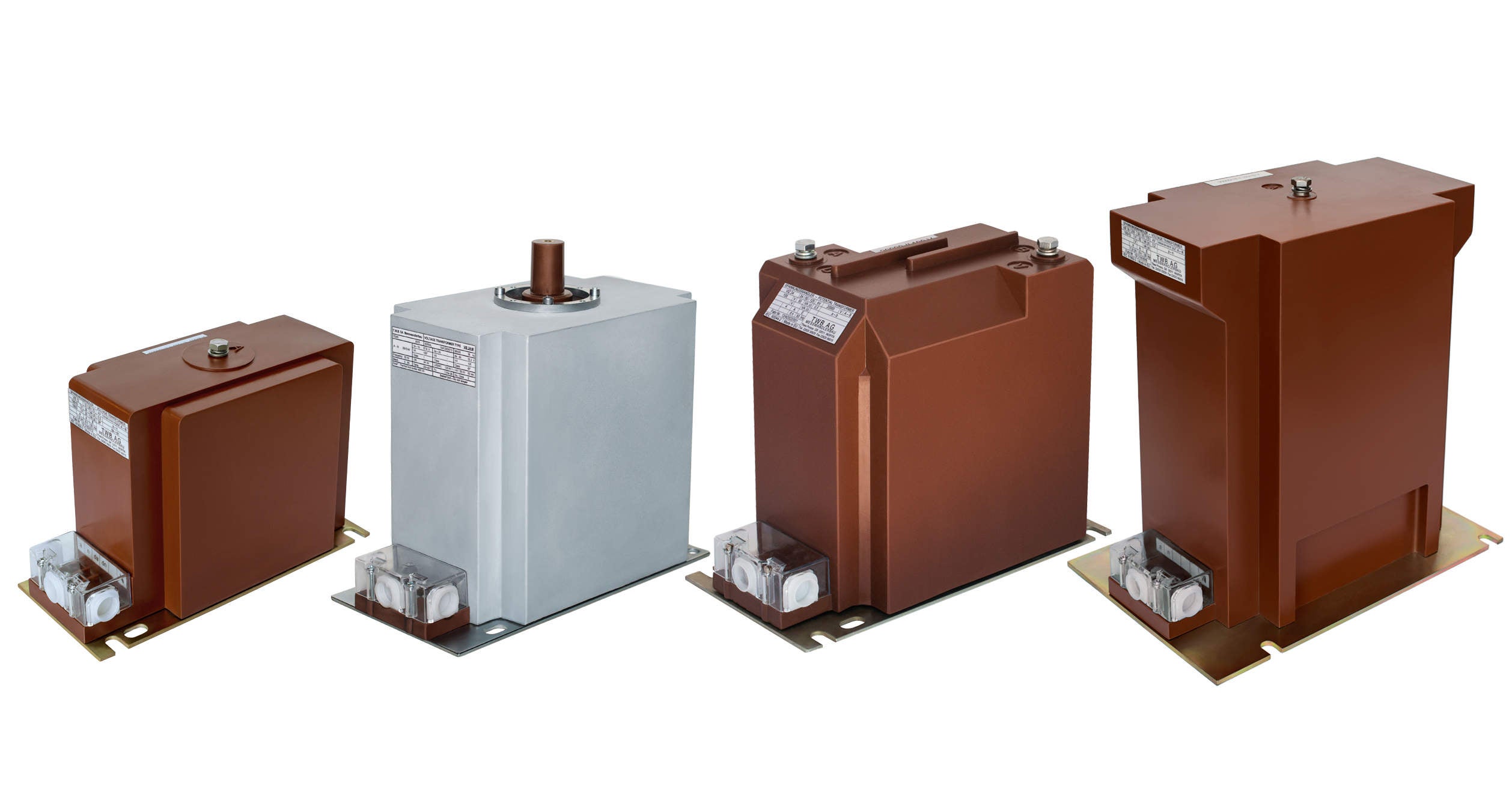 TWB supplies transformers to electrical companies and manufacturers worldwide.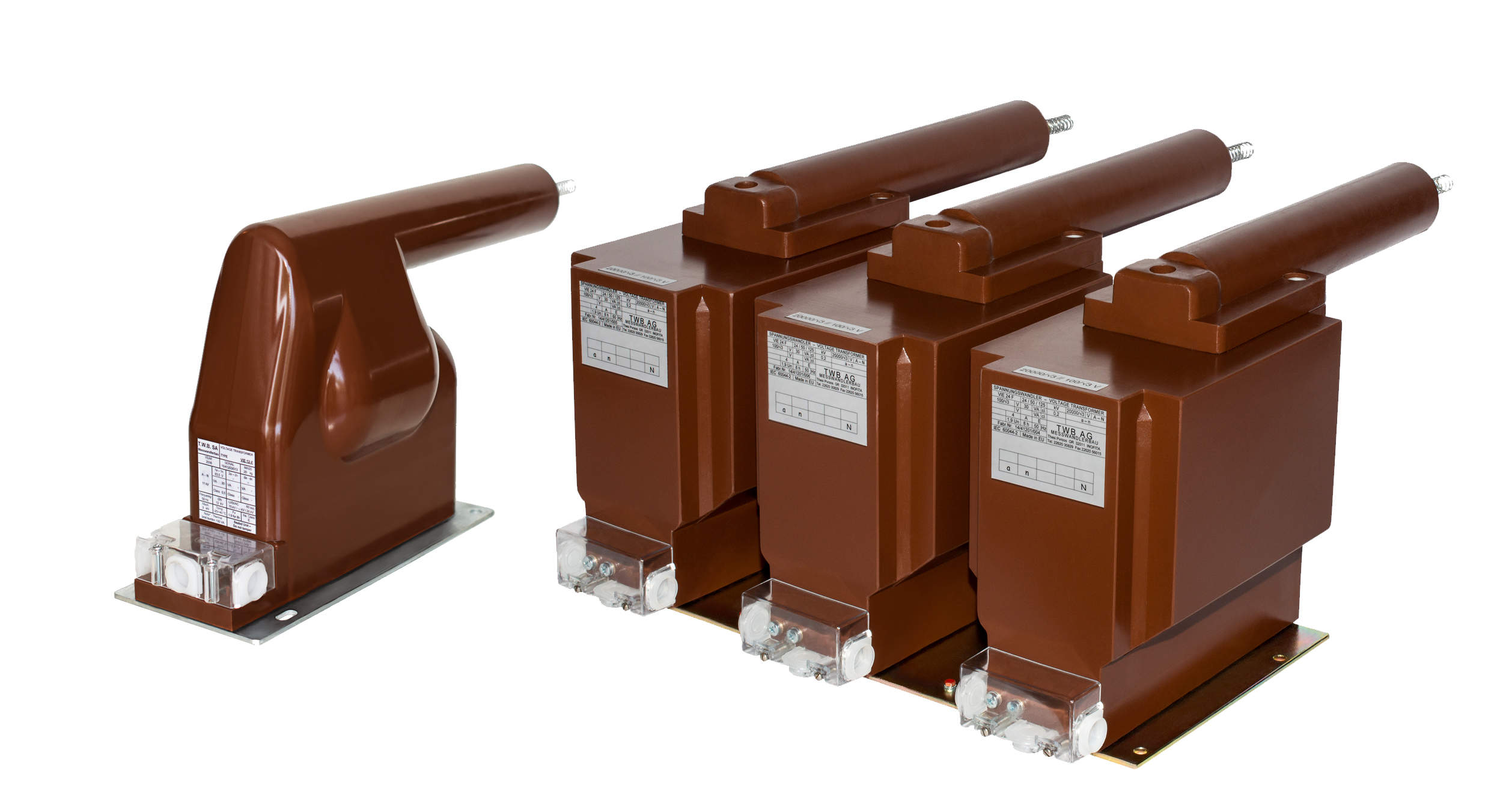 All TWB products meet international standards and undergo strict testing.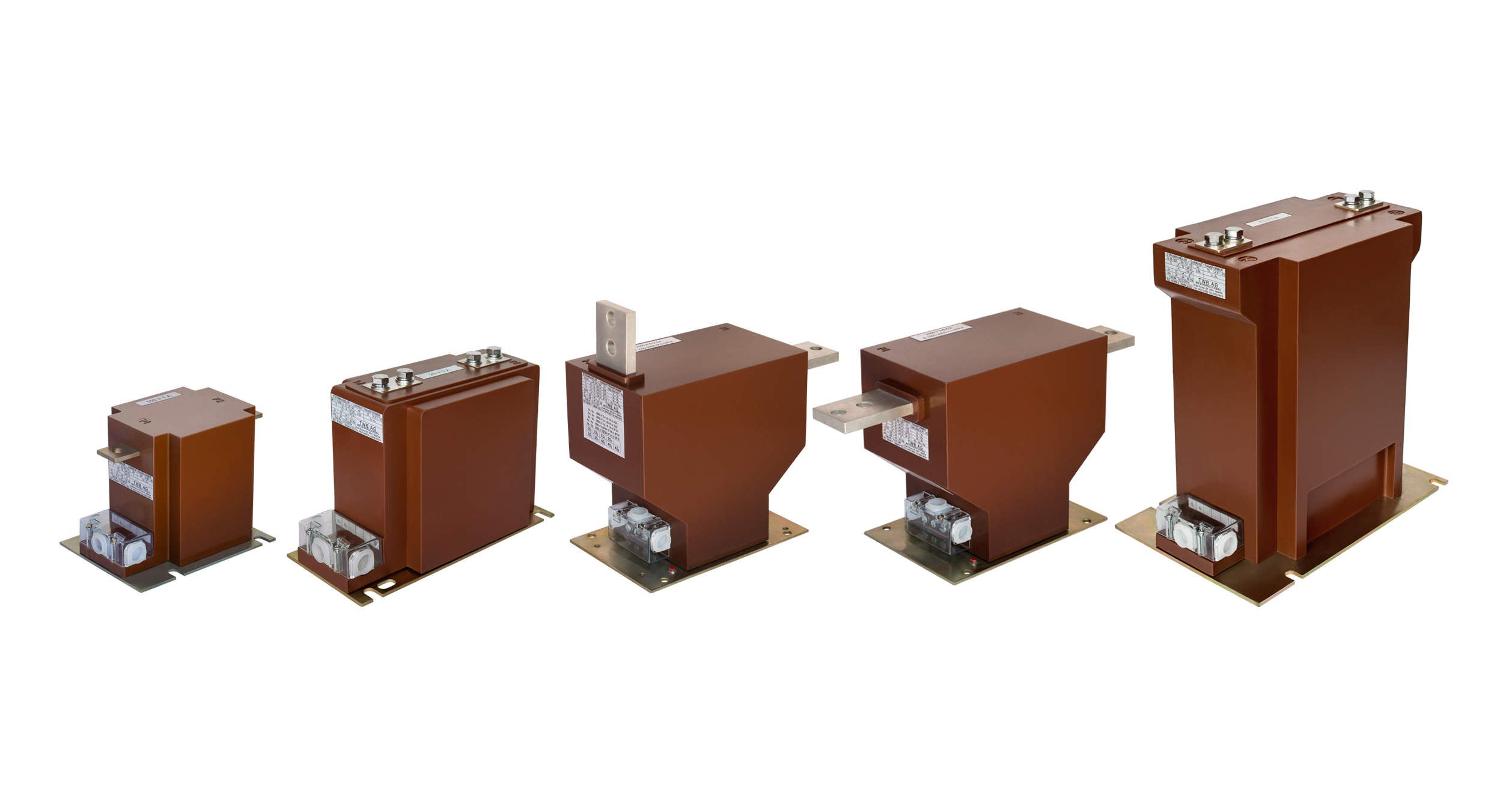 TWB can manufacture and supply special varieties of low and medium voltage transformers to meet customer requirements.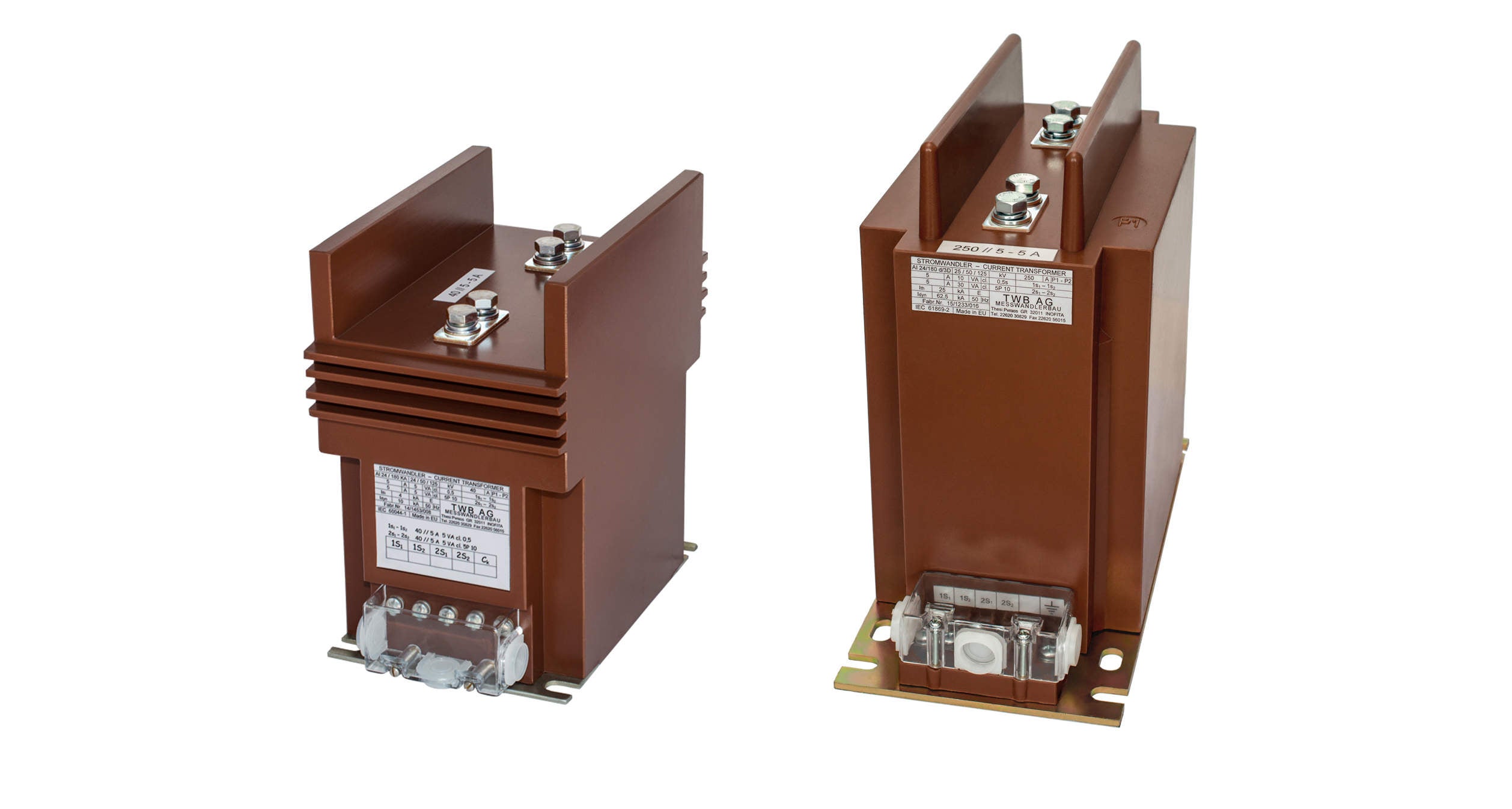 The secondary terminal box inside TWB's indoor and outdoor transformers is sealed by a Makrolon cover, which is self-extinguishing.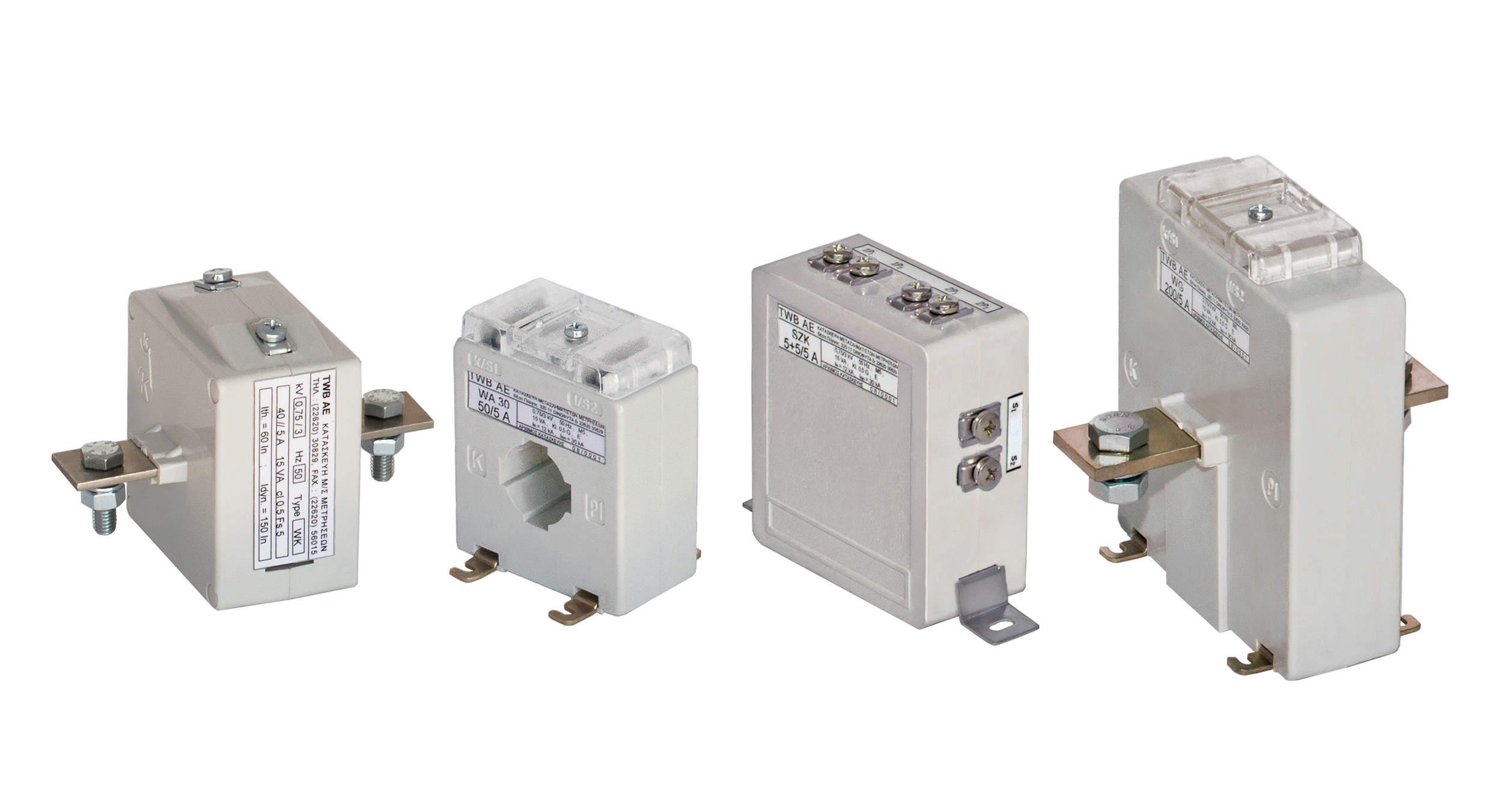 Low-voltage transformers are housed in a self-extinguishing polycarbonate coating.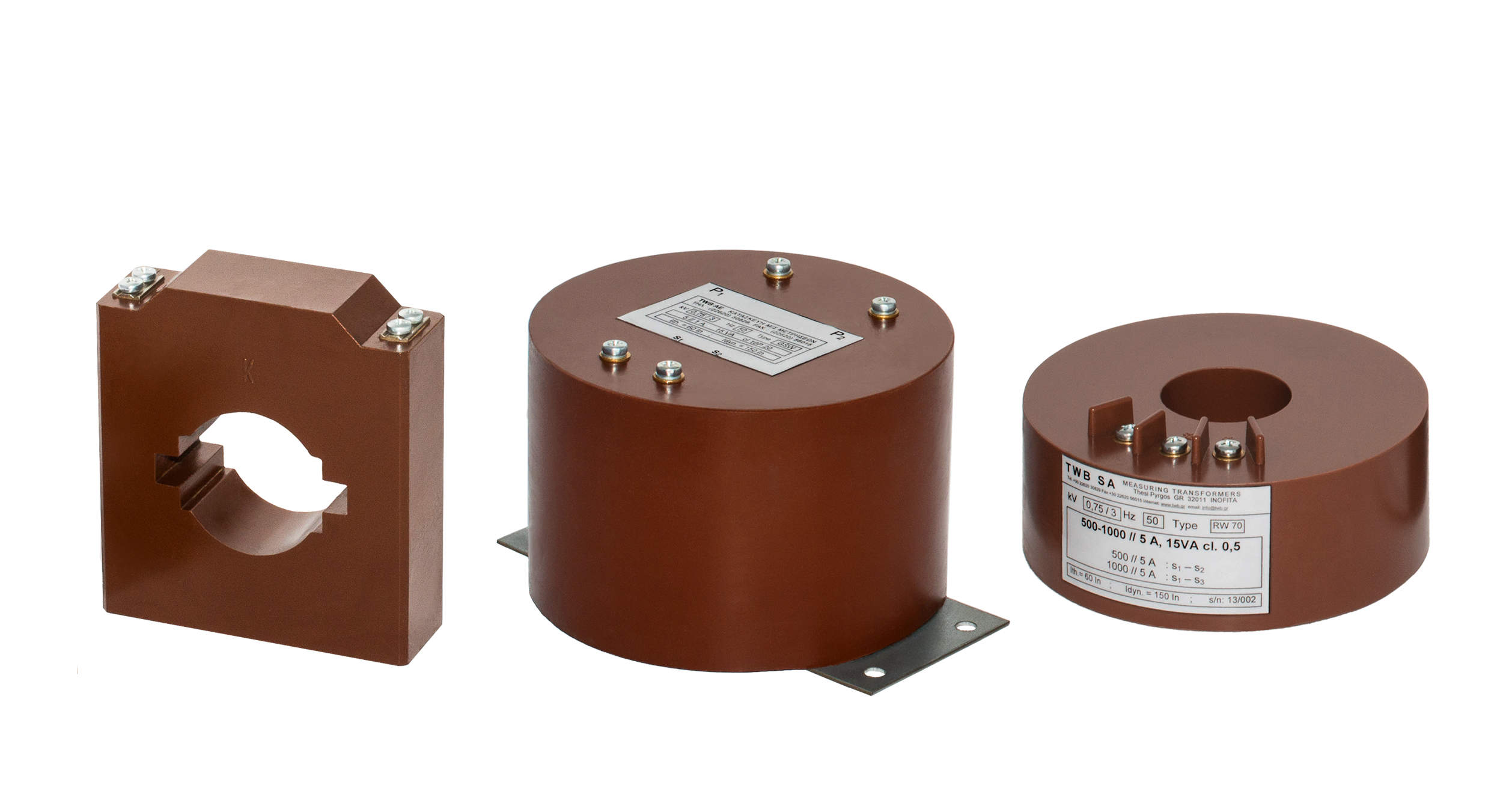 Resin-impregnated low-voltage transformers are also available from TWB.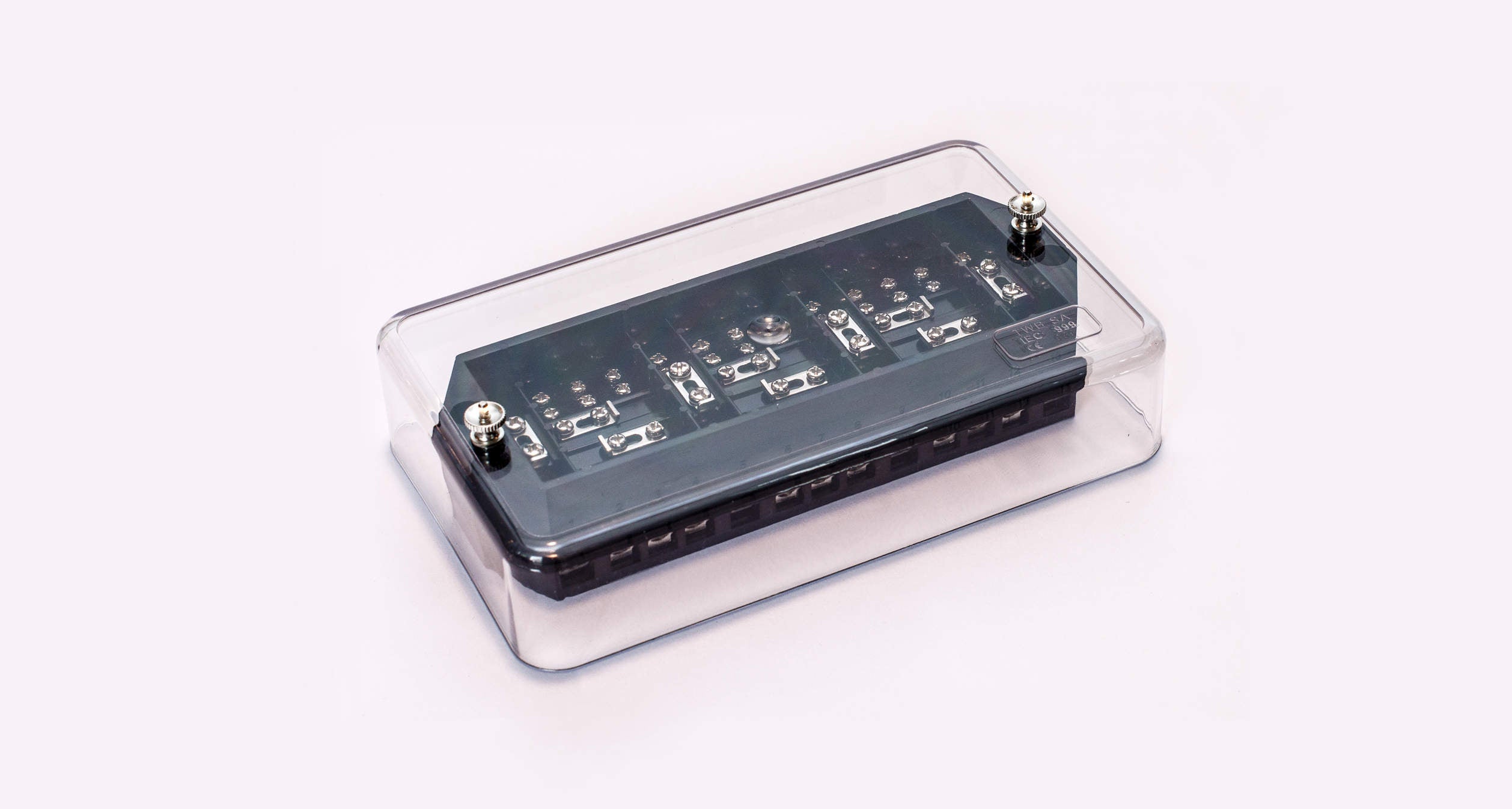 All TWB meter junction terminal boxes have CE certification.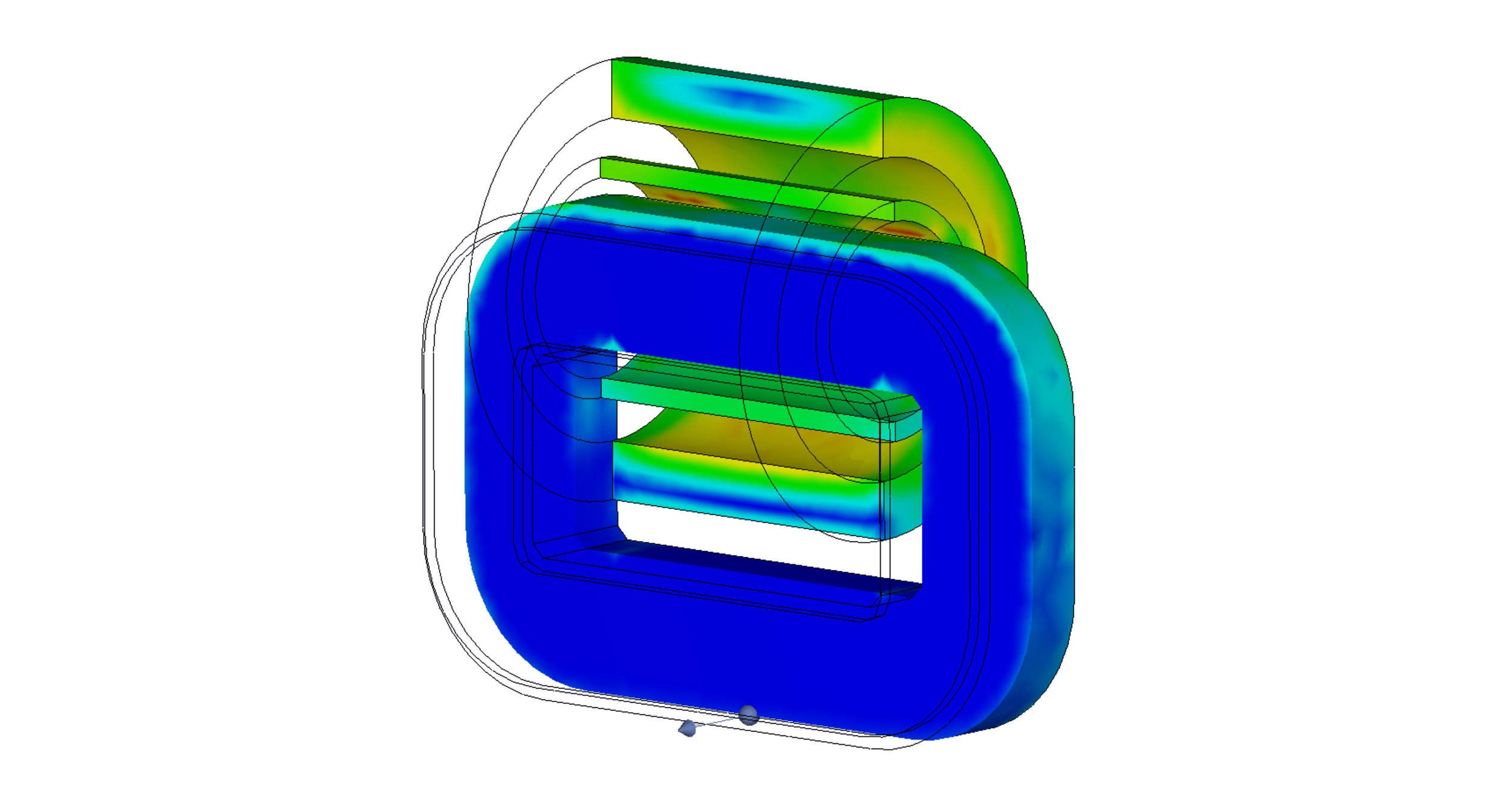 Product design includes electromagnetic field and dynamic simulation to ensure TWB's transformers are of a high-quality.
To ensure the resin is homogenic, it is mixed and poured under a high-vacuum and then cured under pressure.
In order to minimise the stress that the insulation is subjected to due to high electrical fields, both the high-voltage and low-voltage windings together with the magnetic core, are wrapped in a semi conductive shield and extra conductive meshes are installed peripherally in key positions.
Transformers for outdoor and indoor applications
The insulation body on TWB's outdoor transformers comes with double sheds to increase creepage distance, while the secondary box, manufactured from resin and fixed to the transformer's body, offers IP 54 protection and an added grounding terminal.
Many types of TWB's indoor transformers are manufactured according to German standards DIN 42600.
The secondary terminal box is sealed by a cover manufactured from self-extinguishing material (Makrolon). The windings' terminals can be grounded directly with a screw that passes through the terminal and mounds to the transformer's base. The removable terminal box cover can be sealed.
TWB's current transformers cores are manufactured from nickel steel or nanocrystal laminations and can conduct up to 3,000A and 120kA.
The company can supply integrated coupling electrodes and secondary tapings but initially transformers have single ratio or primary reconnection at a ratio of 1:2.
Supporting type voltage transformers can contain up to three windings and up to five cores. Cores are made from high-quality siliceous steel.
Extra open delta windings can be supplied if required.
TWB also produces 'railway type' outdoor voltage transformers with a low-resistance shield.
Metal clad voltage instrument transformers
TWB SA offers metal clad medium voltage VT's for indoor applications up to 24 kV. High conductivity material is applied with strong bonding for discharging the ionized air in medium voltage cabinets, for electromagnetic shielding and touch proved.
Auxiliary control power transformers
TWB's control power Voltage Transformers combine the attributes of an inductive voltage transformer with the application of a power transformer. Transformers with higher than 4kVA power outputs and special geometry, can be manufactured upon request.
Low-voltage instrument transformers
TWB SA offers all types of low-voltage instrument transformers for indoor, as well as for outdoor applications, according to IEC 61869-1. Transformers are window, wound or split core type and are either encapsulated by a high-grade self-extinguishing polycarbonate housing or are resin impregnated.
TWB can manufacture any other special types upon request.
Meter junction terminal boxes
TWB SA produces low-voltage meter junction terminal boxes, according to EN 60999 (IEC 999). All terminal boxes are CE certified.
Design and production processes
The manufacturing process for every product is electronically controlled and in compliance with EN ISO 9001 and EN ISO 14001.
TWB regularly invests in new technologies to improve its production systems, resulting in improved lead times and competitive prices.
Custom computer numerical control (CNC) machinery developed by TWB engineers are used in the manufacturing process, which includes resin impregnation plants and winding machines. Furthermore, TWB has developed laboratory equipment, standard transformers etc.
All TWB products are tested rigorously, including an instrument transformer calculation programme and element analysis.
About TWB
TWB SA has been manufacturing transformers since 1971, operating under adverse conditions all over the world, from Canada to Australia, from Laos to Saudi Arabia. It's long list of customers includes electrical companies, electrical cabinets developers and manufacturers of instrument transformers.
All TWB products are type test certified according to IEC 61869 and designed to meet all international standards, including IEC, DIN, ANSI, BS, AS, VDE etc.