Scott Powerline and Utility Equipment, headquartered in Monroe, LA, is a full-service equipment distributor specializing in serving the electric power industry and other utility markets. Scott Powerline performs this service through equipment sales and rentals as well as product support, both in the field and at one of its service facilities. The company currently has two full-service locations — one in Monroe, LA, US and the other in McDonough, GA, US.
Boom trucks, auger drills and vacuum excavators
Scott Powerline is the authorized distributor for a range of equipment for the power industry, including Allied winches, Elliott boom trucks and high-reach aerial devices, Mantis teleboom crawler cranes, Morooka rubber-tracked vehicles, National Crane boom trucks, PowerTraxx tracked vehicles, Texoma auger drills, and VacStar vacuum excavators.
In addition, Scott Powerline either serves as a sales channel partner or simply offers the following products in its rental fleet: case backhoes and crawlers, Caterpillar crawlers, Hydratrek and Marsh Master amphibious vehicles, Skylift backyard digger derricks, rough terrain cranes from Link-Belt, Tadano or Terex, and Terex Telelect bucket trucks and digger derricks.
Power equipment rental and sales
Scott Powerline's primary focus is power equipment rental and sales. We currently field over 375 units of various descriptions in our rental fleet. All rental fleet units are the latest models, industry-recognized and maintained to the highest standards. Scott Powerline also offers a best-in-industry rental purchase program.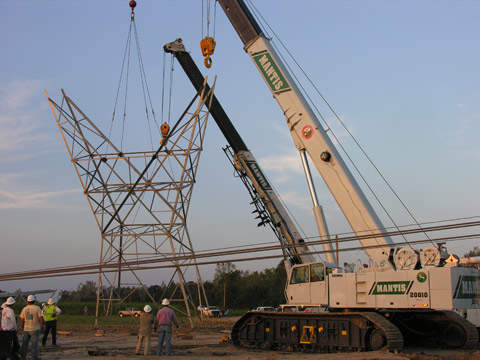 Scott Powerline's lead product is the Mantis crane: we field the world's largest Mantis rental fleet with units ranging from 18t to 100t.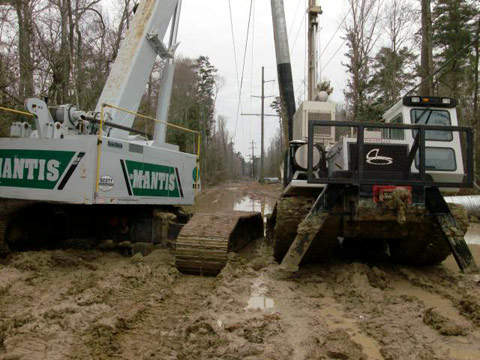 We are a leading supplier of specialized utility equipment mounted on tracked carriers.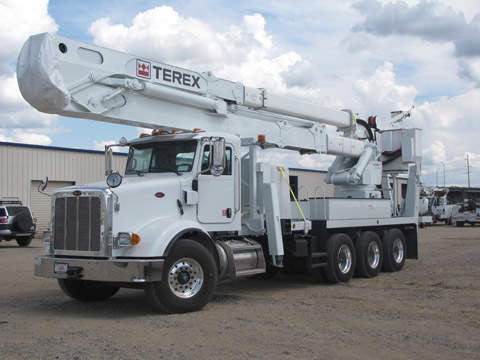 Scott Powerline offers a wide array of truck-mounted equipment.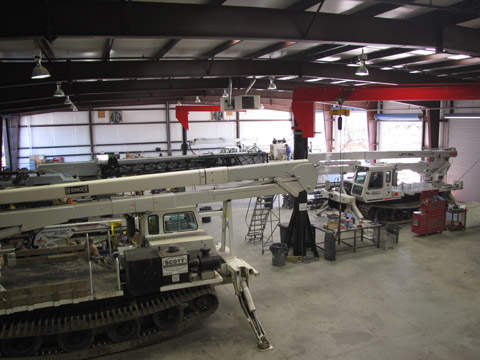 We have two full service facilities - one in Monroe, LA, US and the other in McDonough (Atlanta), GA, US.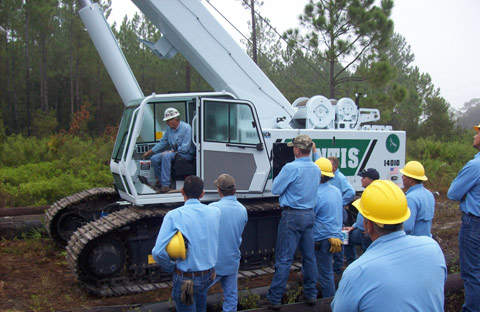 Supporting the client is our number one priority: our customer support team is highly experienced and well trained, and whether it's a parts transaction, repair issue or training requirement, we're there to get the job done.
Spare parts for electric power equipment
Scott Powerline is also committed to customer support for electric power equipment. Our two spare parts departments offer customer access to a wide selection of new OEM or allied parts; in certain circumstances, Scott Powerline can offer remanufactured components from either the factory or reputable vendors. Both facilities make hydraulic hoses, both standard and insulated, for the company's rental fleet and/or direct sale to the customer.
Service for electric power equipment
Service is provided for the customer and the rental fleet through either facility-based or field service technicians. Scott Powerline invests heavily in product and safety training for these personnel. The range of facility-based service may include crane inspections, custom mounting (rare), dielectric testing (test-insulated units), major repairs (customer, fleet and warranty), and routine maintenance and service.
The range for field service, provided by means of approximately twelve technicians in fully equipped trucks, encompasses all of the above, except for the dielectric testing.
Product orientation and transportation services for electric power equipment
Miscellaneous services provided by Scott Powerline include product orientation for the customer (always conducted in accordance with factory operations manuals or other industry-provided media), and transportation services. The transportation service encompasses the delivery/return of equipment between Scott and its customers.
Scott Powerline typically provides delivery of truck-mounted equipment using its own personnel, while it contracts the hauling of non-road machinery. All contract haulers must provide proof of cargo and liability insurance, and their performance is monitored by Scott Powerline management. The transportation services are performed at customer request and are usually on a fee-only basis.
International equipment distributor for the electric power industry
We are an international equipment distributor for the electric power industry. Our primary trade area is the southern US, ranging from Texas to the Carolinas and Florida; however, the nature of the power construction industry often means that Scott Powerline equipment and services are found as far away as Alaska, California, New England and the Pacific northwest. We've also exported equipment to Bermuda, Canada and South Africa (for deployment to Antarctica).