Techne Cast provides consultancy, development and manufacturing services for bespoke insulators and encapsulated medium-voltage power electronics components.
The projects carried out by Techne Cast range from the development of commercial distribution equipment to power electronic components for military applications where the strict space confinement makes the highest quality insulation a necessity.
Applications include switchgear, distribution, generation, control equipment, bushings, CTs, VTs and power electronics, IGBTs, power resistors, thyristors, low-inductance bus systems, and saturable reactors, across the low, medium and high-voltage industries.
Electrically tested insulators and power electronics components
All work is carried out to the highest standards of quality and testing. Unless otherwise stated all products are 100% electrically tested with unique serial numbers, giving full product traceability.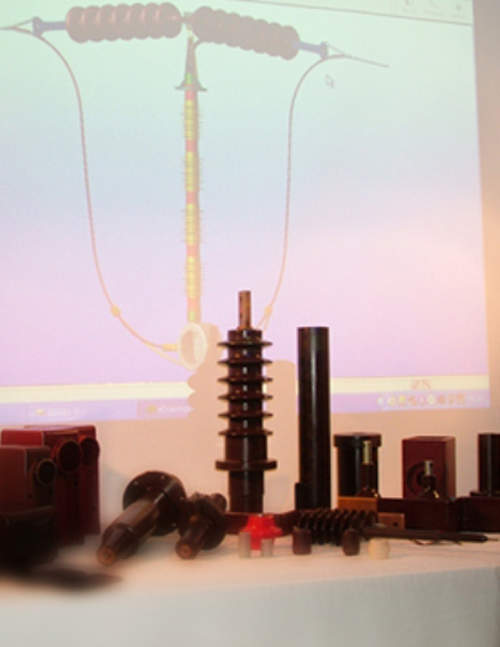 Techne Cast is a medium and high-voltage insulation specialist.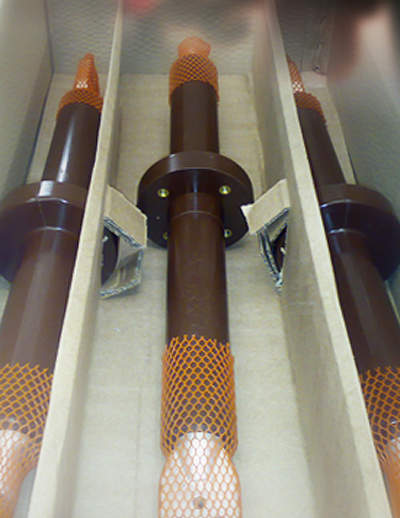 Techne Cast provides consultancy, development and manufacturing services for bespoke insulators and encapsulated medium-voltage power electronics components.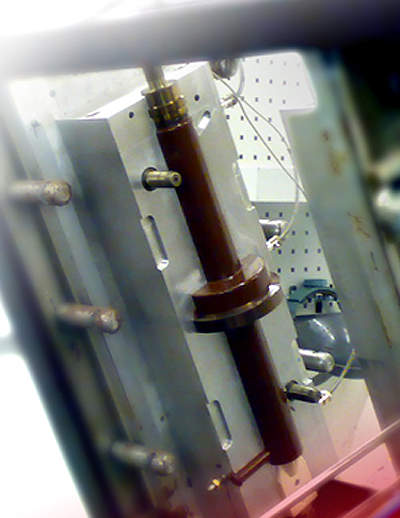 In addition to consultancy and component development, Techne Cast offers a range of electrical testing services.
We can provide a full range of technical services to launch your products or processes from concept and design, through development, test and then into full-scale production. We can also offer to manufacture your product if required.
We will even provide full turnkey projects to help you set up your own manufacturing facilities anywhere in the world, as required.
Consultancy and development – insulators, bushing, encapsulation and PD testing
Techne Cast and its engineers have vast experience in electrical insulation and electrical engineering to meet your requirements. Examples of recent consultancy projects include full turnkey, including staff training, of fluidised bed powder coating bus-bars for a leading switchgear and instrumentation company.
Component development
Examples of components developed on-site by Techne Cast include:
Epoxy bushing with integrated electronics packages
Insulation of MV thyristor assemblies
Encapsulation of 9kV power electronics
Multi-screened MV components
Electrical testing services
On-site electrical test facilities and services include partial discharge testing and withstand capabilities to 50kV.
These facilities are used for R&D type testing and routine product testing. We also offer a product diagnostics service for clients' components on an individual basis or as part of an on-going product development project.
A new development is the optical location of PD activity in MV power electronics components.
Off-site electrical test facilities include withstand and PD testing to 350kV, and impulse testing to 95kV. ASTA certification can be provided on specific tests.
These facilities are available via local, long-term, associate companies.
Component manufacture – APG, vacuum casting / impregnation, powder coating, electrostatic spraying
Techne Cast manufactures components in a wide range of materials, including silicon rubber, dilectric gel, epoxy resin, polyurethane(s) epoxy and polyester powder coatings. Sizes range from a few grams to 200kg assembled components.
Techne Cast carries out manufacturing for several leading organisations throughout the power conversion and switchgear industries, with on-site facilities available for short run and full-scale manufacture using vacuum casting, APG, open pour casting, impregnation and encapsulation.
In addition to provision of insulation services we can also provide a full procurement of all build parts, full assembly, insulation and testing of customers' components.
Recent projects include MV thyristors, MV saturable reactors and large low-inductance bus systems with integrated control and communication facilities.
A high proportion of work undertaken is cutting-edge technology and therefore either commercially or security sensitive. Please feel confident to contact us and discuss your current and future requirements for development or manufacture, with assurance of full confidentiality.