Transket specialises in the production of custom-made copper elements and busbars for power and telecom solutions. Transket is a family-owned and customer-focused business, operating in a highly competitive field.
Custom fabrication of copper has been a mainstay of Transket for over ten years. The ability to produce quality products, in all sizes of runs and at competitive prices has made Transket one of the very best fabricators in Poland.
CNC punching, machining, stamping and forming
Transket has complete CNC punching, machining, stamping and forming capabilities for producing all possible types of copper elements and copper bars for switchgears, control panels, panel boards, fusegears and transformers within railway, marine and power sectors.
Copper busbars and elements
Transket's services for complex copper busbar systems and copper elements involve:
Transket provides complete CNC punching, machining, stamping and forming for all copper elements and copper bars.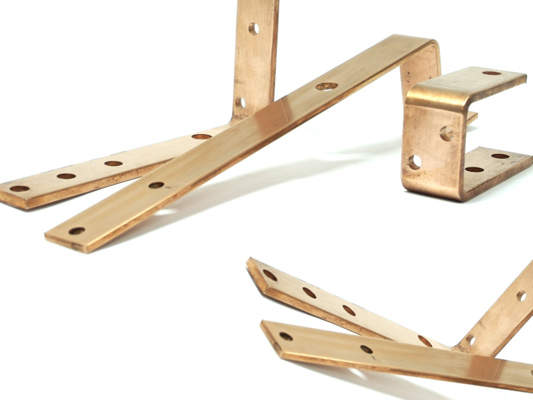 Due to Eastern Europe's lower production costs, Transket's high-quality products are available at low prices.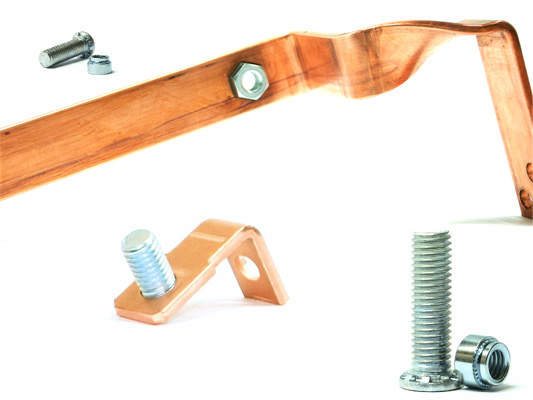 With its in-house CNC tool shop, Transket can build new tools at lower costs.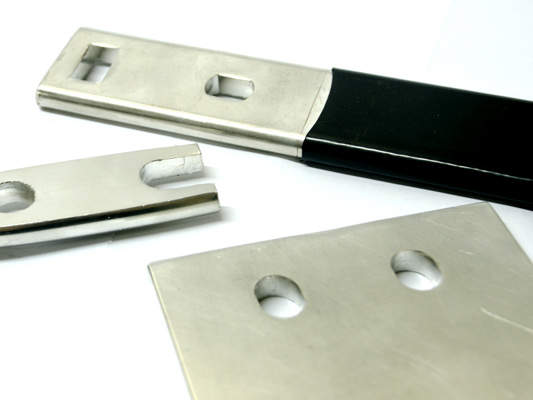 Transket provides heat shrink sleeving, electroplating, screw inserting, assembling and other services.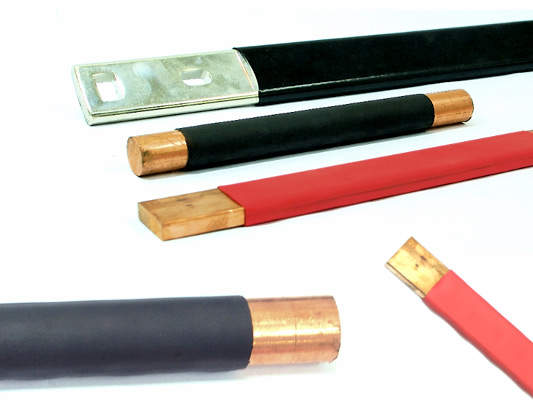 Transket supplies flat sheets, rectangular bars, round bars and tubes.
Bending
Punching
Heat shrink sleeving
PEM inserting
Electroplating
Assembling
Certified high-purity copper
Transket uses certified high-purity copper with an excellent electrical conductivity for the following:
Flat sheets
Rectagular bars
Round bars
Tubes
CNC tool construction and maintenance
Transket's in-house, fully equipped CNC tool shop reduces both cost and lead time for new tool builds, as well as maintenance and revision to existing tools. With both sinker and wire EDM capabilities, Transket is allowed the flexibility and versatility to confront complex designs.
High-quality products at lower prices
Transket provides high-quality products at very reasonable prices due to lower production costs in Eastern Europe and its experience in copper fabrication, which ensures customer satisfaction. As the company designs and manufactures tooling in-house, this saves a great deal of time and money, and gives immediate access to high-tech equipment used in copper fabrication.
Copper element manufacture
Transket provides custom-made copper elements with short prototype and production lead-times. The company works with a range of complex shapes and diverse copper thicknesses, and has a large selection of copper sizes in stock.
Heat shrink sleeving, electroplating, screw inserting and assembling
Transket offers a complete service, which includes heat shrink sleeving, electroplating, screw inserting, assembling and more. The company has experience in international B2B relations.
Transket cooperates with the biggest companies worldwide as well as with small contractors, and is the gateway to copper parts.