WJC specialises in custom PVC mouldings in a wide variety of applications. Our portfolio includes PVC shrouds, plastic dip mouldings, custom PVC mouldings, electrical insulation, caps, lids, masking aids, the protection of products during production, and more.
With over 30 years' experience in the design and manufacture of plastic dip mouldings, we can offer comprehensive product development from the drawing board through to the finished product. We operate to ISO19001:2008 standards.
Plastic dip mouldings
Below are frequently asked questions regarding plastic dip moulding.
Q. What is dip moulding?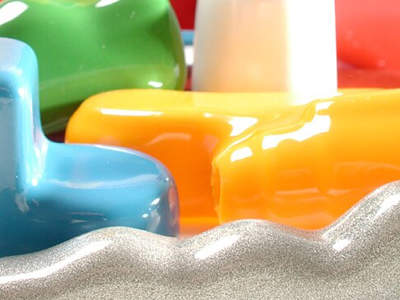 WJC offers PVC shrouds in a wide range of colours and properties.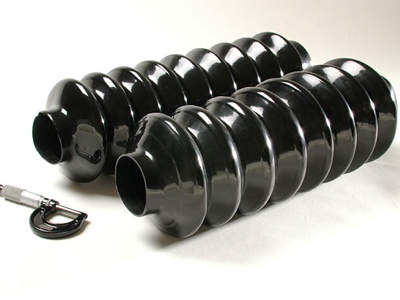 We provide a wide range of shapes and sizes of plastic dip mouldings.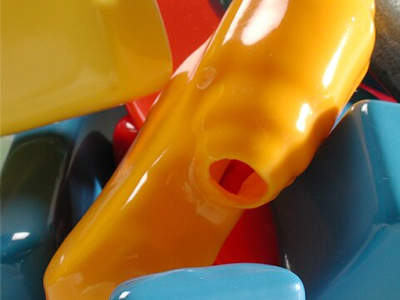 We offer various insulation shrouds for standby power systems and medium-voltage applications.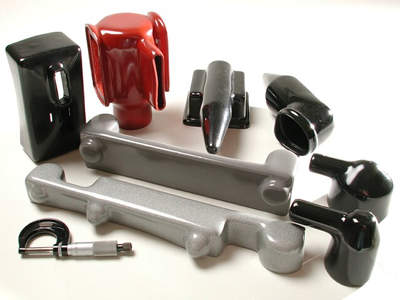 We provide a selection of PVC custom mouldings.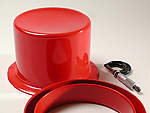 We supply protection and masking for vehicle manufacturers.
A. It is a service that allows for the manufacture of flexible and semi-rigid mouldings in vinyl (PVC) with very low-cost tooling, and is a viable alternative to injection, roto, compression and blow moulding.
Q. What are typical costs for developing a dip moulding item?
A. Tooling for dip moulding is the least expensive of all the plastic moulding processes. Typical full production tooling costs are in the hundreds of pounds, not thousands. Prototype tools and samples often cost less than £150.
Q. How long does it take to develop a concept into a finished moulding?
A. Usually ten working days or less is required for the manufacture of a prototype tool and samples. On receipt of sample approval, a further ten working days or less is required for the manufacture of full production tooling.
PVC shrouds for electrical insulation
WJC has experience in supplying PVC (plastic) shrouds for use on standby power systems, medium to high-voltage electrical insulation (shrouds, bushings, etc.) and PVC coating of busbars. We also supply shrouds for aerospace industries and vehicle manufacturers.
Plastic dip moulding volumes / capacity
WJC can run small or large quantities of dip mouldings. We keep costs down during prototyping and trials – no job is too large or too small.
PVC, oil-resistant, UV-stabilised dip mouldings
We offer flame-retardant grades of PVC, oil-resistant and UV-stabilised materials. In addition, we can 'double dip' items with contrasting colours of PVC, which will reveal any damage to the outer coating.
About WJC
Family owned WJC has over 30 years' experience in the design and manufacture of dip moulded products. We offer an uncompromising service that is supported by our dedicated and experienced workforce. With our modern, well-equipped dipping facility, we can provide a fast and worry-free transition from concept to successful delivery of your product.
Our portfolio of clients includes blue-chip aerospace, automotive and scientific companies with the highest quality demands, through to small start-up companies looking to develop rapid product prototypes within a modest budget but exacting standards.
Talk to us about your specific requirements and discover just how easily our products and techniques can work for you.