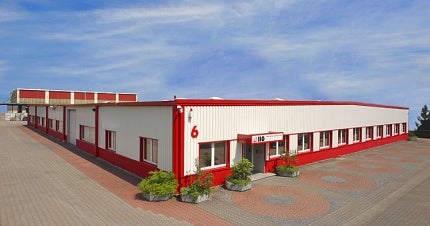 IIG Industrieisolierungen specialises in insulation solutions, and sound and fire protection of industrial sectors, such as chemical plants, energy generators, refineries and process industry companies. We are one of the last privately managed medium-sized corporate groups to combine a portfolio of industrial services under one roof in Germany.
The company was formed in 1970 in Gelsenkirchen, Germany.
IIG eventually became a medium-sized enterprise, and its flexibility and high standards of quality allowed it grow. A 12,000m² site was purchased at the start of the 1980s. Manufacturing premises and office space with a total floor area of 3,600m² followed, is IIG's corporate headquarters.
IIG Industrieisolierungen
Sound and fire proofing
In 1991, the first subsidiary was set up in Berlin. Another plant was established in 1994 in north Germany, with 1,500m² of office space, a warehouse and workshop constructed on a 4,500m² site in Stade near Hamburg. This serves as our customer base in north Germany.
In order to push the company onto the international stage, further subsidiaries were created, including our manufacturing premises in Abu Dhabi (UAE) and our subsidiary in Ustek (Czech Republic), which manufactures modern mattress insulation in sewing workshops.
Further subsidiaries were set up in Egypt in 2010 and in the Rhine-Main-Neckar area to support our focus on south Germany. Expansion in Asia came through the takeover of an existing company in Thailand in 2011.
In 2013, the drywall division was expanded, which added another specialisation to the company, and the following year a further subsidiary was established in Switzerland.
Manufacturers of industrial insulation solutions
The insulation of industrial installations or individual structural components is now more significant than ever before. In some areas it is essential that media temperatures are observed to allow the chemical processes to take place.
Our know-how and skills set means that we can help you meet these high standards. For new facilities, our expertise and advice are available from the planning stage.
Sound and fire protection measures
Protecting people, animals and nature from damage caused by the application of process engineering is a key element of noise control and fire protection.
In addition to this, there is the protection of your own technical installations and buildings, and we help you protect these from the adverse effects of fire.
The planning, preparation and implementation of our fire prevention measures are based on various components in dry mortarless construction. We only use materials that come with recognised approvals.
Manufacturers of textile mattresses
In modern gas and steam turbine technology, insulation with flexible textile mattresses is now the number one choice. Benefits of this include easy adaptation, reduced dust development and durability.
We construct textile mattresses in our centralised technology department using state-of-the-art CAD technology, which is produced in our own workshops.
During production, we use a variety of textile types and insulation materials, which are combined depending on the technical needs. We use only high-quality and asbestos-free materials that meet the stringent requirements in power station construction.
Mineral wool-based spray insulation for steam turbines
Mineral wool-based spray insulation, which is a special type, is also used with textile mattresses for steam turbines because of their complex housing contours.
A cavity, made of expanded metal, is produced in the insulation thickness, which we previously calculated for the partial area. The insulation is then blown into this and dried by the turbine's own heat. The system is then given more protection made of mineral heat plaster, which is coated with oil and water-repellent.
This method provides durability and a very good insulating effect. Short operating times for power station modifications help distinguish this system.
IIG Industrieisolierungen GmbH
Ulrichstraße 6
45891 Gelsenkirchen
North Rhine-Westphalia
Germany