DONIT Tesnit® is a leading gasket, gasket sheet and sealing solutions provider.
The company provides a comprehensive range of solutions for all sealing challenges. This is achieved through an understanding of customers' needs, high-quality products, extensive know-how in application engineering and customer-driven innovation.
Gaskets, gasket sheets and sealing services
DONIT Tesnit has a genuine interest in what its customers require and works to understand each customer, no matter what their size.
The company works to find the best products, solutions and applications, and builds long-term partnerships.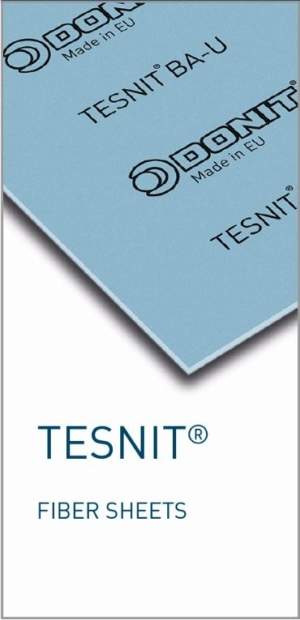 Donit Tesnit supplies quality gasket sheets, certified by renowned industry standards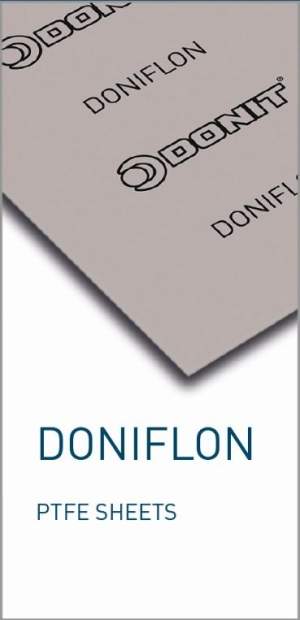 Donit Doniflon is a range of high-grade gasket materials based on modified PTFE or multidirectional expanded PTFE. It has many general application possibilities.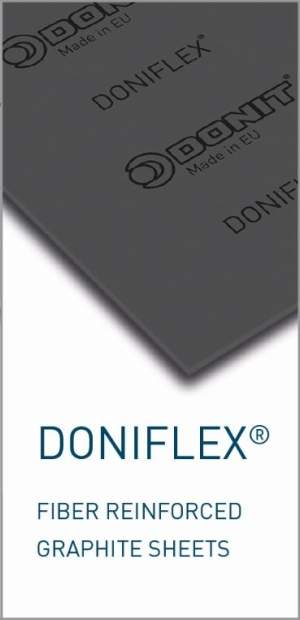 The Donit Doniflex is a gasket material made from a combination of aramid fibres, selected fillers and graphite, and steel when required. These are combined to form an environmentally friendly gasket material with excellent thermal and chemical properties.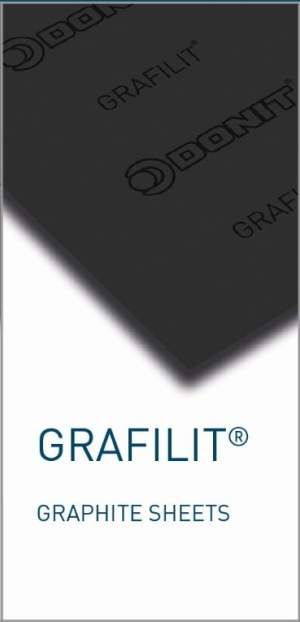 Donit Grafilit is a high-grade gasket material based on flexible graphite sheets and is available with a stainless steel insertion with excellent strength and creep resistance.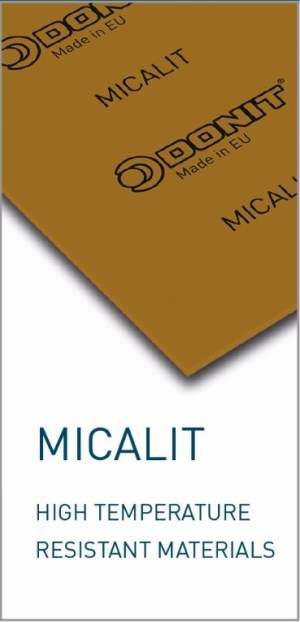 Donit Micalit is an aluminosilicate material with very high thermal resistance and is used for exhaust pipe manifolds, burner flanges, gas turbine housings, turbocharger flange gaskets, and more.
DONIT has extensive experience and knowledge across a variety of industries and its wide range of high-quality products and services make it a one-stop shop for customers' diverse needs.
A customer-centric approach is based on strong R&D and is supported by experienced production in the EU, quality and safety assurance, application engineering and training.
Certified-quality sealing products
Quality and care for the environment is embedded in DONIT Tesnit's organisation. The company is certified by the international standards ISO 9001 and 14001.
Gaskets and gasket sheets for chemical and oil applications
DONIT Tesnit has experience in the most demanding of industries, from chemical and oil to automotive and food.
Optimum gasket training solutions
The DONIT Tesnit authorised training centre delivers intensive, interactive and case study-driven education programmes. This training provides the detailed knowledge used in the selection of the optimum gasket.
To better adapt to the needs of the market and meet the needs of customers, DONIT Tesnit decided to divide its business in two divisions, DONIT Gasket Sheets and DONIT Industrial Sealing Solutions (for gaskets and solutions).
This allows the company to offer a complete range of sealing products and solutions and adapt to different market demands and customer requirements.
High-quality gasket sheets
DONIT Gasket Sheets is a DONIT Tesnit division that produces high-quality gasket sheets, certified by renowned industry standards.
The company is focused on developing superior customer knowledge, providing reliable and optimal solutions, and innovation and excellent application engineering services.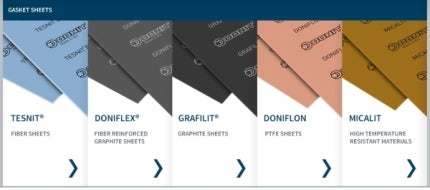 Industrial sealing solutions
DONIT Industrial Sealing Solutions is a DONIT Tesnit division with a complete portfolio of solutions and local and international support.
The company builds partnerships with its customers, making their business easier.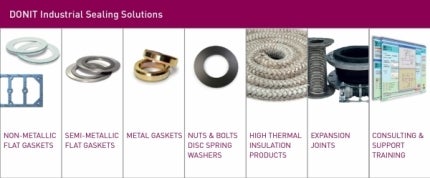 Customer care for sealing solutions
DONIT Tesnit is committed to building a genuine, open and reliable partnership with all of its customers.
Customers have direct access to their personal sales representatives with engineering backgrounds and DONIT Tesnit technical experts when necessary.