Rotork is a leading supplier of actuator and flow control equipment for a wide range of clients within the energy industry, including those involved in coal, oil and gas facilities.
The company has a worldwide network of local offices and agents that are fully trained in providing a well-rounded service that includes plant maintenance, factory customisation, as well as repair and upgrade services.
Durable valve actuators and control systems for the power industry
Rotork provides durable multi-turn, part-turn, precise rotary, and linear actuators for process control applications. The range also includes small part-turn and explosion-proof actuators.
Heating, ventilation, and air conditioning (HVAC) actuators, network control systems, sensors, switches and controls also form part of Rotork's product choice.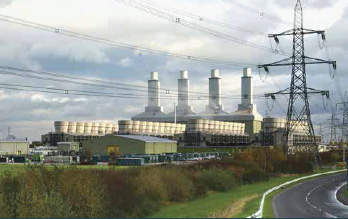 Rotork products are found in traditional power stations, including nuclear power stations where its products are certified for use both inside and outside containment.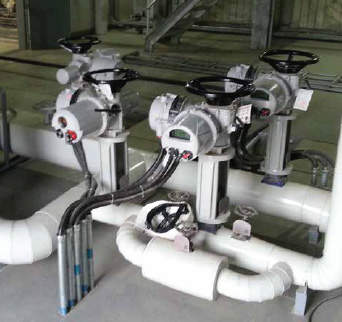 IQ actuators installed in a power plant.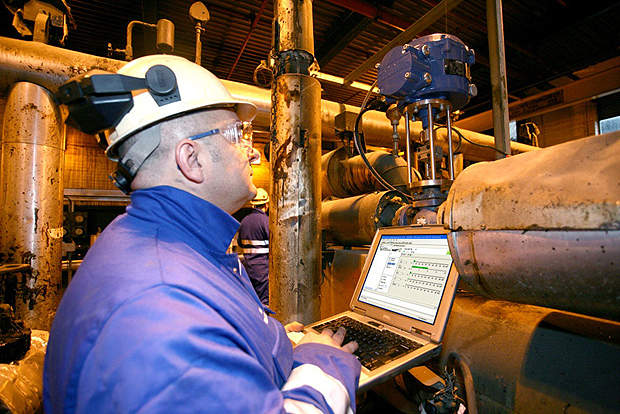 Engineer performs valve diagnostics with CVA process control actuator.
Rotork K-TORK vane type valve actuator installed in coal-fired power plant.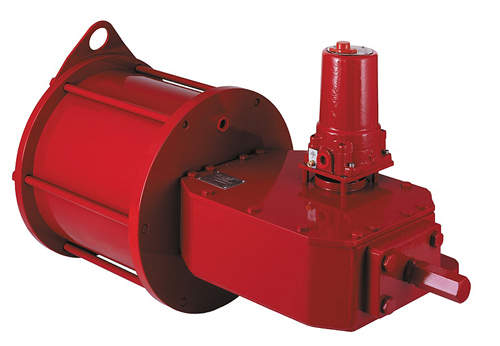 Rotork Fluid Systems' GP range pneumatic actuator.
The company's wide range of actuators meet the rigorous requirements set out by the power industry and the strong levels of durability and dependability needed to ensure safety as well as efficiency within each individual plant. Each actuator conforms to international standards, including water-resistance and hazardous area approvals.
Innovative electric actuators for power facilities
Rotork's IQ intelligent electric actuator collection has been designed with state-of-the-art technology such as its exclusive double-sealed enclosure, 'non-intrusive' infra-red commissioning, data logging, and predictive maintenance capacities.
The most up-to-date electric actuators feature a more developed display, Bluetooth® communications interface, and an absolute encoder.
The IQ actuators are produced in several different sizes and are available with rotary, quarter-turn, isolating, and modulating features.
Rotork supplies the AWT range, which is designed to simplify control applications, and provides ROM, ROMpak, as well as 'Q' direct drive actuators for small quarter-turn regulators.
The company's electric actuators are suitable for use with many types of communication and process control equipment, while its Pakscan system provides a particularly high-tech actuator network comparable to Profibus, Foundation Fieldbus, Modbus, DeviceNet, and Hart.
Fluid power actuators and control systems for energy applications
Rotork produces a wide range of high-grade fluid power actuators and control systems, which are designed for general purpose (on / off), protective service, and special valve applications.
The company produces the following types of fluid power actuators and control systems:
Scotch yoke pneumatic (GP, CP and RC200 / RCI200)
Vane-type pneumatic
Scotch yoke and rack-and-pinion hydraulic (GH and RH)
Gas-over-oil (GO)
High-pressure direct-gas (HPG)
Electro-hydraulic (Skilmatic)
Subsea
Smart valve monitoring systems (SVM)
All of the products listed are available in quarter-turn and linear designs, and are suitable for adverse locations where high-speed failsafe or emergency shutdown (ESD) duties may occur. Rotork's subsea actuators, for example, are built to endure extremely great depths.
Manual and motorised gearboxes and gear operators
Rotork offers a broad range of manual and motorised gearboxes and attachments designed for use with valves and actuators. All of the company's valve gearboxes are created with challenging situations in mind, including subsea and nuclear applications.
Rotork provides quarter-turn worm, override, and subsea quarter-turn gear operators, while its gearboxes come in multi-turn and quarter-turn designs.
As part of its gearbox attachment collection, the company delivers mounting brackets, extension shafts and pedestals.
Expert retrofitting and new-build project assistance
To offer clients a service that covers the entire life of the plant and enables operators to concentrate on other general business needs, Rotork provides expert assistance in the design, installation, and commissioning of retrofitted valve actuators and monitoring solutions. Services also include actuator advice, site surveys, audits, maintenance, and repair.
The company provides services relating to new-build projects to accommodate every individual need.
About Rotork
Rotork is a leading actuator and flow control company operating in all industries where the flow of gases or liquids needs to be monitored. It has established industrial facilities, a global network of local offices and agents who deliver a truly worldwide service. Clients are able to locally source Rotork's products, which are accompanied by life-of-plant maintenance, overhaul and upgrade solutions.
Rotork's business is split into four actuation and flow control categories supported by our service company, Rotork Site Services:
Rotork Controls
Rotork Fluid Systems
Rotork Gears
Rotork Instruments
Rotork Site Services