Sealand Engineering has been engaged in the design and manufacture of wedge gate valves for UK and overseas supply since 1953. Over the years, they have been in service in the following areas of industry – ships and seawater requirements, power generation, steam, water, sewage, firewater, and potable water. Our manufacturing capabilities range from one-off requirements to small batches and we have delivered individual products up to 2t in finished weight and up to 750mm (30in) bore.
We manufacture both rising stem and non-rising stem wedge gate valves and can provide valves made to your exact specification to our own designs using our own pattern equipment.
Certified wedge gate valves
Our wedge gate valves are supplied with material certification in accordance with any requirement and, if requested, compliant with Classification Society Inspection; for example, Lloyds EMEA, ABS, BV and DNV.
Quality assured wedge gate valves
All valves are 100% hydrostatically tested after assembly, in accordance with international standards, and air / gas testing as appropriate.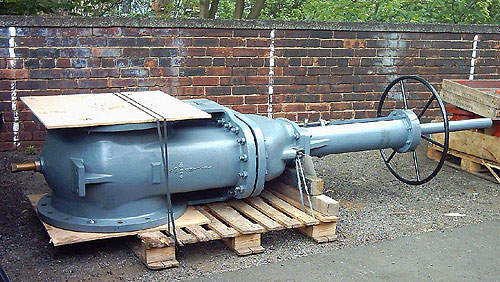 Sealand Engineering manufactures both rising stem and non-rising stem wedge gate valves.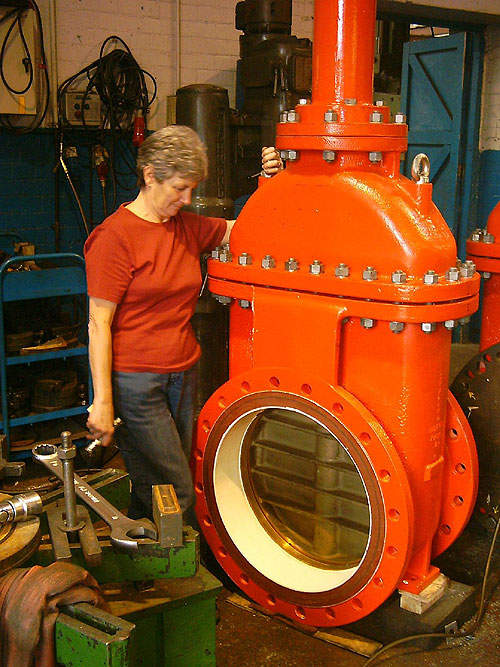 600mm (24in) wedge gate valve.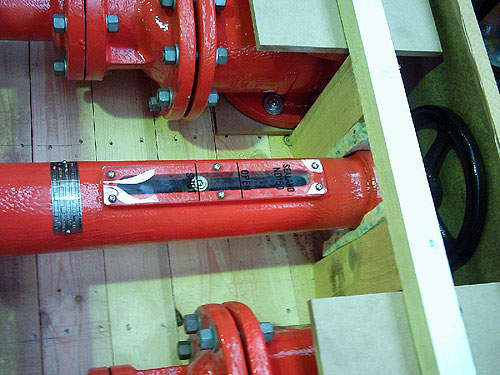 Wedge gate valve column indicator.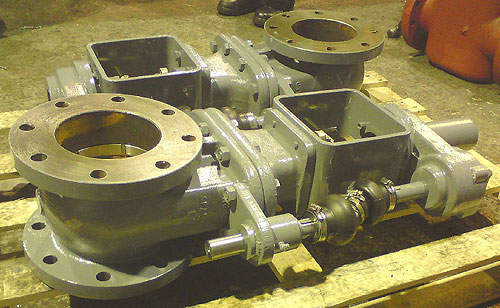 All wedge gate valves are 100% hydrostatically tested after assembly.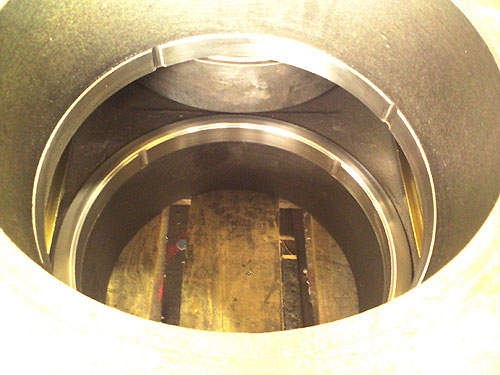 Wedge gate valve with machined guides.
Heavy-duty wedge gate valves
Sealand often supplies replacement heavy-duty wedge gate valves with channel guides, and often with flanges which are no longer in general production. These will typically be for power stations, water treatment and sewage treatment works.
Custom-designed wedge gate valves
All our valves are custom-designed to individual requirements and can incorporate the following more unusual features:
Special coatings, e.g. epoxy paint systems for offshore service
Double 'O' ring stem seals (in lieu of gland packing)
Drain pads or tapping points, e.g. ¾in BSP
Machined wedge guides for open discharge applications or where valve stem is horizontal in service
Wedges with 'soft' faces (typically 25% glass filled PTFE)
Non-standard and large bore valves
Old BS10 flanges
Operating pedestals, c/w extension shaft, universal joints, etc.
Quick closing mechanisms
Stem extensions for buried service valves
Non-standard face to face dimensions
Unusual trim
Water seal glands
Wedge gate valve materials
We use high-quality materials in the manufacture of our wedge gate valves. For body materials we use various grades of cast iron, SG iron, Ni-resist ductile iron, carbon steel, gunmetal, alloy steel, stainless steel, bronze, nickel aluminium bronze, alloy steel (for high temperatures) and stainless steel or Monel. All castings are sourced from UK foundries.
For bolting materials we use H.T. bolts, B7/2H stud bolting, B7M/2HM stud bolting, stainless E.G. B8MX stud bolting, aluminium bronze fasteners etc., as required.
Packing materials used include glassfibre and PTFE, Aramid fibre, and braided graphite.
For gasket materials we use non-asbestos, graphite coated, reinforced graphite, etc., which are spiral wound as required.
Manufacturing options for wedge gate valves
We offer a range of design, trim and flange options with our wedge gate valves.
Design: replaceable or integral body seat / wedge inserts, solid or flexible wedge, handwheel, geared handwheel or actuator, indicator limit switches, drain holes, etc. Inside screw (IS) configuration is available in most sizes
Trim: LG2 or LG4 gunmetal, AB2 aluminium bronze, 316 stainless steel, 13% chrome stainless steel, Monel alloy 400, Stellite hard-faced components
Flanges: PN10, PN16 (BS EN 1092), ANSI 150/300, JIS, BS10 'D','E','F', plus other specials