Ecomister Evaporator specialises in mechanical evaporation systems and customised product fabrication options.
The company has solved excessive water challenges for more than 16 years through its work with customers worldwide. Ecomister offers turnkey solutions.
All products come with a worldwide warranty and the company's sales history is supported by an excellent product and continued service record.
Mechanically enhanced evaporation solutions
Ecomister's Turbo-mister enhanced evaporation systems are the alternative to expensive wastewater treatments.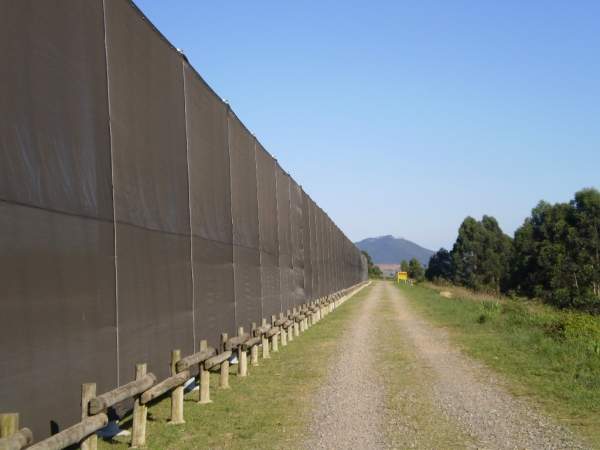 Ecomister's solutions are covered by a worldwide warranty.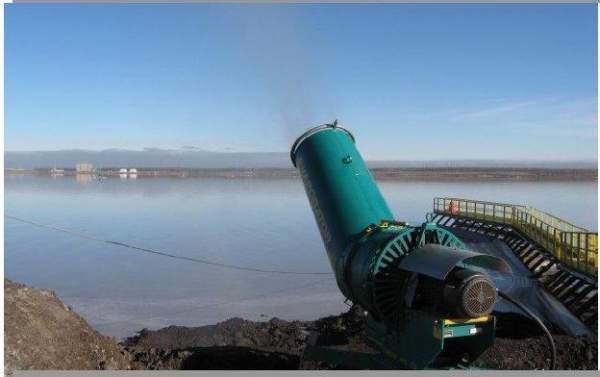 Ecomister's Turbo-mister is easily installed, requires minimal maintenance and can be used for heavy-oil applications.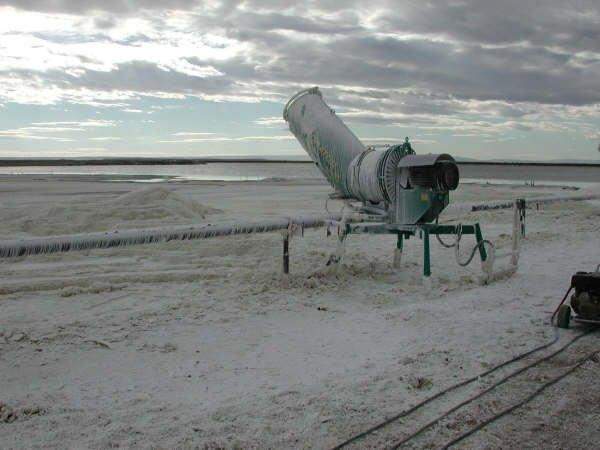 Units can cope with extremely high TDS and high-salinity solutions.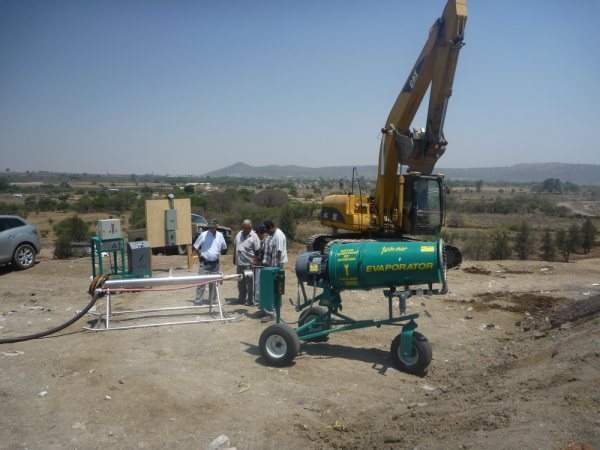 The Turbo-mister has a robust and industrial design.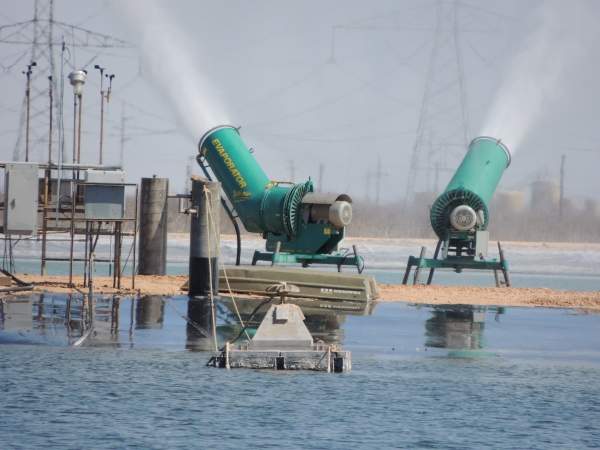 The float dual-pac model #S30FP2 has two evaporators and one pumping system.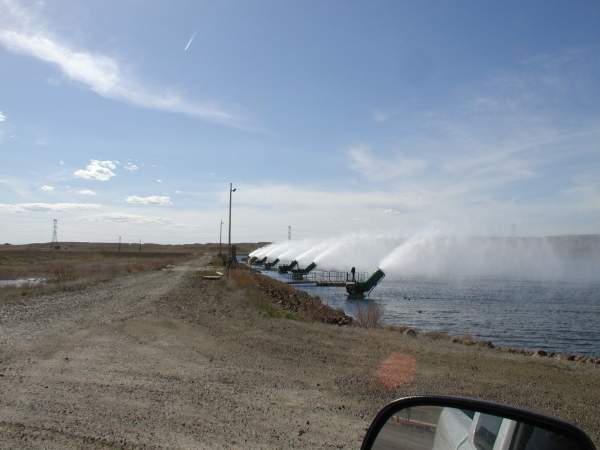 Ecomister manufactures mechanical enhanced evaporation solutions for power technology industries.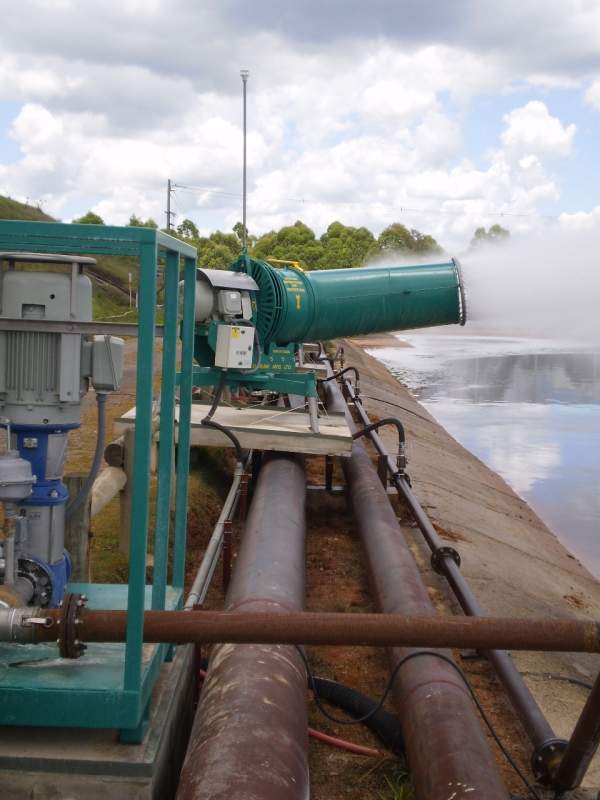 The land-based model #S30LP has one evaporator and one pumping system.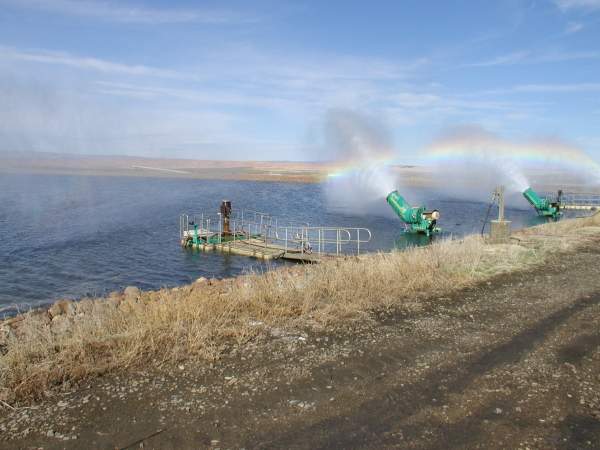 The company's evaporation units are designed to handle a PH range of two to 11.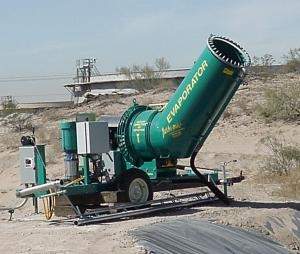 The mobile #S30TP model is suited to rapid deployment.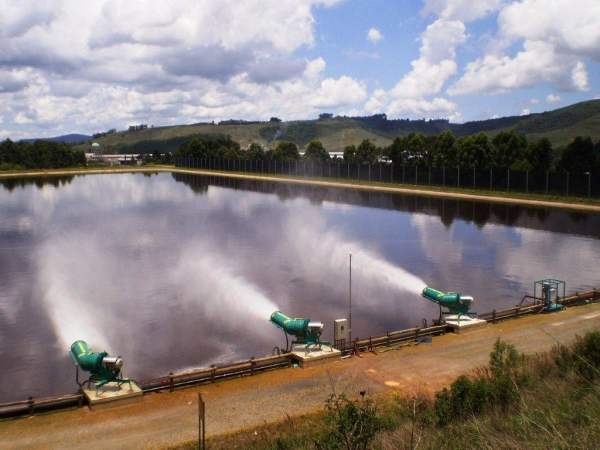 The Tri-Pac # S30LP3 model has three evaporators and one pumping system.
These systems reduce or eradicate the necessity for large tailings pond footprints, while the simple operational design lowers power consumption costs.
The Turbo-mister is easily installed and requires minimal maintenance and / or field servicing. It is scalable, transportable and requires a short lead time for start-ups. Furthermore, the Turbo-mister evaporator line is the most cost-effective and environmentally responsible method of treating wastewater.
Turnkey solutions using mechanical vaporising systems
The Turbo-mister, 'nature's environmental solution', has been embraced by the power technology, oil and gas, mining, construction and agriculture sectors, as well as the food and beverage processing, power generation and solid waste and water processing industries.
The Turbo-mister is the only mechanical evaporator specifically designed and engineered for continuous use, and will reduce the tailing pond water level naturally and economically.
Features and benefits of the Turbo-mister include:
Lower initial and whole-life cost
Lower power consumption cost
Easy installation
Cost-effective
Acceptable environmental impact
Short-term and reduced liability
Limited maintenance and no field service
High volume capabilities
Remote monitoring and control
Increased reliability and runtime
Simplistic design
Continuous runtime
Little to no repair downtime
Low repair cost, if required
Virtually no environmental leakage
High likelihood of system expansion
Customised design
Flexible design for additional features
Pre-packaged evaporation units
Turbo-mister units, including land, wheeled or float models, are delivered to the job site pre-assembled. A generic installation and manual guide is supplied for the basic step-by-step pumping system setup and operational start up.
Single land units usually take one to two hours to setup, but multiple evaporator installations depend on the site location.
The evaporation units are suitable for extended run-life applications and a containment pond is required. Units are powered either by three-phase, mechanical or power generation systems.
Ecomister's Turbo-mister requires very little site preparation and has optional angled bases for uneven ground or flat bases for well-prepared surfaces.
Evaporation units for harsh environments
The Turbo-mister has been built with the highest quality components and materials. Its resilient coatings will tolerate the harshest industrial condition.
It has been tried and tested against process tailings effluents that are generated in a mine processing plant. The self-cleaning filter system, specialised nozzle configuration and openings tolerate extremely high TDS water, with more than 200,000ppm.
The Turbo-mister requires limited maintenance and is engineered and developed to run continuously 24/7, 365 days a year.
Cost-effective wastewater treatments
Compared to alternative solutions, the initial capital and whole life costs associated with the Turbo-mister are more affordable.
Units can be operated either manually or remotely and are easy to install and operate. The average cost of eliminating wastewater using Ecomister's system is two-tenths of $0.01/gal. This includes maintenance, operations and amortisation of the capital cost.
Any desired volume can be managed by using multiple numbers of units. The existing site climatic conditions or pan evaporation rates are used to calculate the efficiency of each unit required to reach zero discharge.
Customised motors and evaporation units
Turbo-mister systems are available in all worldwide voltages and amperages, while Ecomister's high-efficiency motors are customised to meet industrial motor specifications. These motors thrive in wet, hostile and / or corrosive environments.
The company's evaporation units are designed to handle a PH range of two to 11 without any special upgrades.
A quick detached cam-lock system allows the user to replace the stainless steel nozzle ring assembly swiftly and conveniently, if scaling growth is present.
The user can release two cams and detach the scaled ring in order to replace it with a spare descaled nozzle ring. The units can cope with extremely high TDS and high-salinity solutions.
Turbo-mister sizes and model specifications
Ecomister's Turbo-mister is available in three sizes: 19in, 24in and 30in models. These deliver a specific spray pattern of water volume and pressure.
The model number indicates the size, the base option (land, wheeled or float) and whether it is scotch coated and / or the pumping system is included.
The Tri-Pac includes one pumping system and three evaporation units.
Evaporation design and customised product options
Ecomister Evaporator provides evaporation design expertise and customised product fabrication options, and is an accomplished solutions provider.
Pending wastewater volume and containment area limitation, consultation is a necessity in selecting the appropriate product to minimise spray drift and / or maximise water removal.
Computerised remote-control automation systems, weather stations and drift control equipment are available upon request.
Prior to shipping, Ecomister's complete package is pre-assembled and third-party tested.