TN Demolition Work
Asbestos Abatement Services

Address
Scharren 16,
8517 HN Scharsterbrug,
Other,
Netherlands
Phone
TN Demolition Work has, in the relatively short period of time that it has existed, distinguished itself in the market thanks to its attention to detail and excellent service. We focus on different aspects within the industry to give our clients just that little bit extra. TN Demolition Work is SVMS-007 certified, ensuring a workmanlike approach.
Turnkey demolition and dismantling services
Because demolition and dismantling work has become a complicated process, we offer a whole package from authorisation to completion of the project. We can organise for you throughout the journey. We aim to reuse materials so that we can compete economically. TN Demolition Work guarantees rapid handling of contracts, whilst ensuring safety and environmentally friendly practices.
Asbestos abatement services
Nowadays, when requesting a demolition permit clients increasingly ask for an asbestos inventory. On the one hand, this is done on the basis of health considerations, to prevent the person performing the demolition from being in contact with asbestos fibres, and on the other hand, to prevent asbestos by the debris and other demolition waste. Where debris submitted by selective demolition can be easily reused, very often asbestos-containing debris must be cleaned first, or if cleaning is not possible, be deposited.
There are a number of forms of asbestos inventory, including full asbestos inventory and risk assessment.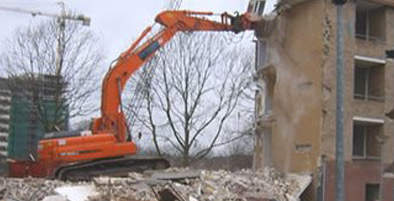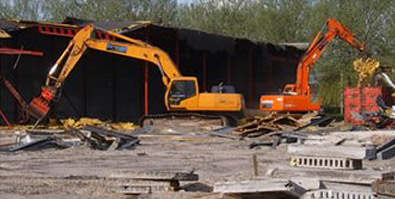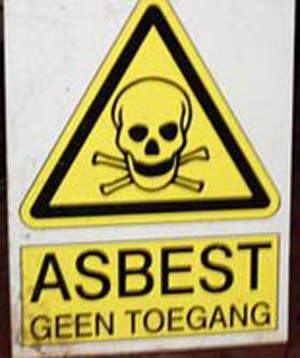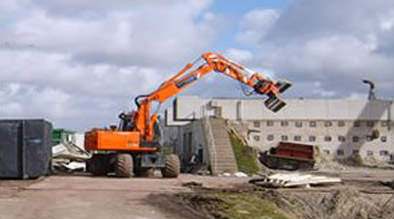 Full asbestos inventory
In the demolition of buildings a full asbestos inventory is almost always required. The construction history is studied and the grounds studied to check whether suspicious materials or asbestos are present.
Asbestos risk assessment
When asbestos is present but no demolition can take place, a risk assessment must be carried out. This includes taking air and dust samples. The risk assessment provides insight into the need to take measures, as well as the urgency thereof.
Transport services for asbestos abatement
TN Demolition Work has its own vehicle fleet to transport all materials to and from work sites.
Certificated demolition, dismantling and asbestos abatement services
TN Demolition Work has the following certificates:
System certificate safe and environmentally sound scrapping SVMS-007
SCA Process certificate asbestos removal SC-530
VCA ** certificate
NEN EN ISO 9001: 2008
TN Demolition Work
Scharren 16
8517 HN Scharsterbrug
Other
Netherlands



Telephone Number




Fax Number




Email Address